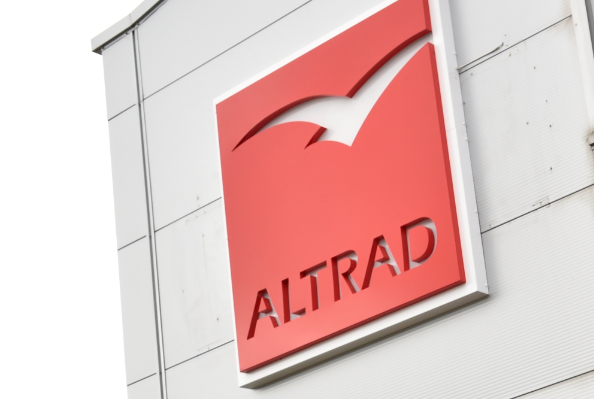 Unite is to ramp up its endeavours to secure a collective bargaining agreement for Altrad workers.
The trade union announced on Tuesday that it would be consulting with members on a statutory trade union recognition effort after a month of "fruitless discussions" with the industrial services giant.
According to Unite, Altrad, which employs around 200 offshore workers, has so far refused voluntary recognition.
Under the statutory recognition process, a trade union can apply to the Industrial Court for the legal right to be recognised by an employer and to carry out collective bargaining on pay, hours and holidays.
Montpellier-headquarter Altrad has a UK North Sea base in Dyce on the outskirts of Aberdeen.
The offshore contractor is yet to sign up to the Energy Services Agreement (ESA), a newly drawn up collective bargaining deal that will replace the Offshore Contractors' Partnership Agreement.
Unite recently took aim at Bilfinger Salamis over its failure to sign the ESA, which has been backed by a majority of trade union members.
The 14 companies that have so far signed up to the agreement are Aker Solutions, Altera, Brand, Kaefer, Muehlhan, Navitas, ODE, Oleochem, Petrofac, Ponticelli, Semco Maritime, Stork, Wood and Worley.
Vic Fraser, Unite industrial officer, said: "Altrad has made it clear that they are unwilling to join the Energy Services Agreement (ESA) and they are also not prepared to consider a voluntary collective bargaining agreement on any aspect of their offshore workers' terms and conditions other than pay.
"Given this inflexible position, Unite will now be consulting with our members on a statutory recognition process with Altrad. It is disappointing that Altrad have opted to resist us in our efforts to protect the existing terms and conditions of the workforce or to establishing any improvements in their daily working lives."
Altrad declined to comment.
Recommended for you

Over 200 Petrofac workers to receive £18k pay increase after accepting offer