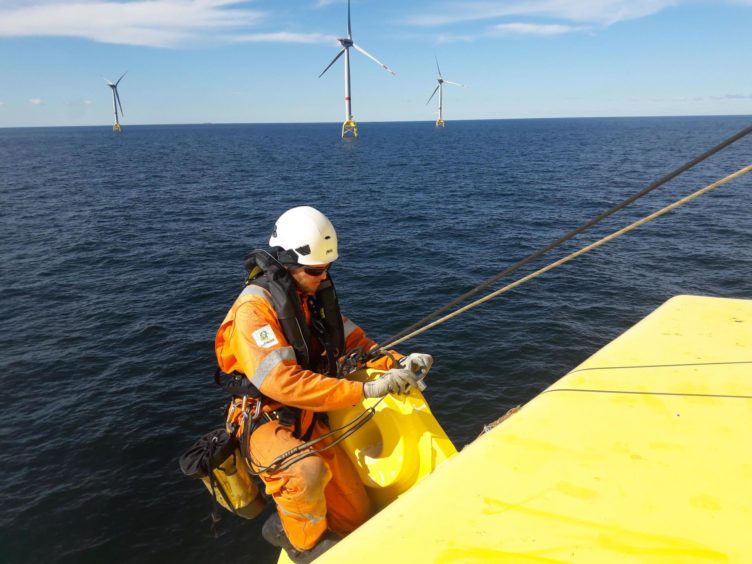 Offshore contractor Bilfinger Salamis has indicated it is open to the possibility of trade union recognition, around five years after it allegedly stopped acknowledging them.
The oilfield services company confirmed that it held a meeting with unions last week and subsequently offered to work with the Advisory, Conciliation and Arbitration Service (ACAS) on future discussions.
Unite, which has recently been pressing the Aberdeen-headquartered firm to give contractors a pay rise, described the move as a "welcome step forward".
Bilfinger Salamis's offer to engage with ACAS follows the opening of an online survey by the union, in which it asked members to back calls for the company to recognise trade unions.
Unite said the survey is expected to garner "widespread support".
A spokesperson for Bilfinger Salamis, said: "For five years, Bilfinger Salamis UK has operated a successful peer-appointed Employee Representative Committee that enables us to consult directly with our entire workforce, providing them with a collective voice.
"The business also engages regularly with the unions on employment matters, and following a meeting last week we volunteered to engage ACAS in future discussions as we work together on a solution moving forwards."
Bilfinger Salamis walked away from the Offshore Contractors Association (OCA) in 2016 and subsequently de-recognised trade unions, according to Unite.
It is also yet to sign up to the new Energy Services Agreement (ESA), though it previously rebutted claims it hasn't engaged in its development.
The "ground-breaking" collective bargaining agreement, which has been backed by union members, will act as a replacement for the Offshore Contractors' Partnership Agreement (OCPA), which was wrapped up at the end of last year.
The 14 companies that have so far signed up to the ESA are Aker Solutions, Altera, Brand, Kaefer, Muehlhan, Navitas, ODE, Oleochem, Petrofac, Ponticelli, Semco Maritime, Stork, Wood and Worley.
Unite previously threatened industrial action as a result of Bilfinger Salamis' decision not to enter the agreement or to increase pay.
The firm axed around 150 jobs in Aberdeen last year in response to the pandemic – it also implemented a pay freeze in April.
Bilfinger Salamis, which employs around 1,500 workers, said the move helped to "safeguard the long-term future of the business".
Shauna Wright, Unite regional officer, said: "It's a welcome step forward that Bilfinger has stated it is willing to enter into discussions through Acas over trade union recognition.
"The development comes as Unite has opened an online survey asking hundreds of our members to support the request for trade union recognition with Bilfinger, which we are very confident will gain widespread support.
"Bilfinger has not come to the table willingly nor have they indicated that they will sign the new Energy Services Agreement which is gaining support from other offshore contractors.
"The reality is that Bilfinger workers presently have no collective voice and we believe all workers in the North Sea should have their voices heard."
Recommended for you

More strikes on the way as 600 Bilfinger workers knock back pay offers