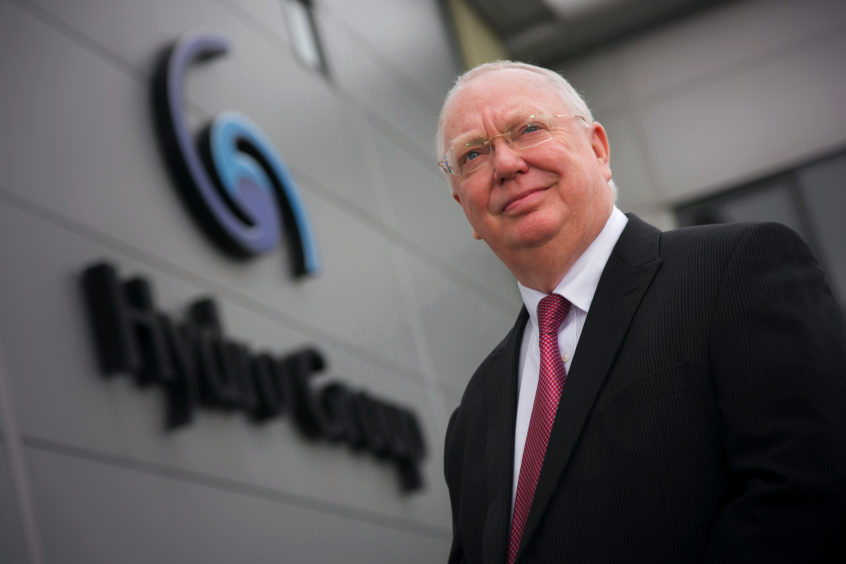 Hydro Group, of Aberdeen, is looking to further grow its business in global defence markets following a US takeover.
The engineering company also has a new man at the helm after its founder, Doug Whyte, 67, sold up – for an undisclosed sum – and retired.
Marc Gordon, previously head of operations and a former student at North East Scotland College, is now managing director.
The Queen's Award-winning company's new owner is Ohio-based TPC Wire & Cable, a portfolio company of Audax Private Equity, which has offices in Boston and San Francisco.
A spokeswoman for Hydro Group said its management team, led by Mr Gordon, 39, was "looking forward to working together to achieve the next chapter of the business growth with this new alliance for the future".
On global defence market ambitions, she said: "Hydro already has a formidable pedigree on submarine platforms globally and is looking to leverage more opportunity in the future."
Hydro Group employs 105 people in Aberdeen and five in the US in the design and manufacturer of underwater cables and connectors for subsea, underwater, topside and onshore applications.
For many people in the north-east, the firm is best known for its services to the North Sea oil and gas industry.
But in recent years it has steadily been growing its defence business – it is part of the supply chain behind the UK's seven-strong fleet of Astute-class, nuclear-powered hunter-killer submarines, some of which are still under construction.
During a visit by the then defence minister, Gavin Williamson, to Hydro Group's Bridge of Don headquarters about two-and-a-half years ago, Mr Whyte – the firm's MD at the time – said the new Dreadnought-class submarines were "the next big thing for us".
The Dreadnoughts will carry the UK's Trident nuclear weapons after they replace the four-strong Vanguard fleet from the 2030s onwards.
Mr Whyte told the minister the proportion of Hydro Group revenue generated from defence-related business was already at 60% and growing.
TPC recently formed an engineered products division to expand its coverage of "high reliability" end-markets like military, aerospace and medical equipment. It said the acquisition of Hydro Group expanded its presence in these "desirable" end-markets and strengthened its portfolio.
TPC president and chief executive Jeff Crane added: "The global reach of Hydro's unique products and services is very impressive, and we look forward to providing the resources and tools to help continue to grow the business.
"Doug Whyte has built a great company and an even more impressive team at Hydro. We look forward to working closely with them to help accelerate Hydro's growth."
Mr Whyte, who co-owns the Ramsay Arms Hotel, at Fettercairn, near Laurencekirk, could not be contacted for comment. The hotel is not currently trading.
After stints with Ferranti, Seaforth Maritime and Vickers-Slingsby, Mr Whyte established Hydro Bond Engineering – now part of Hydro Group – in 1982. Oil and gas clients include major operators and contractors in UK and overseas subsea markets.
Recommended for you

­EV Private Equity on impact investing and the energy transition