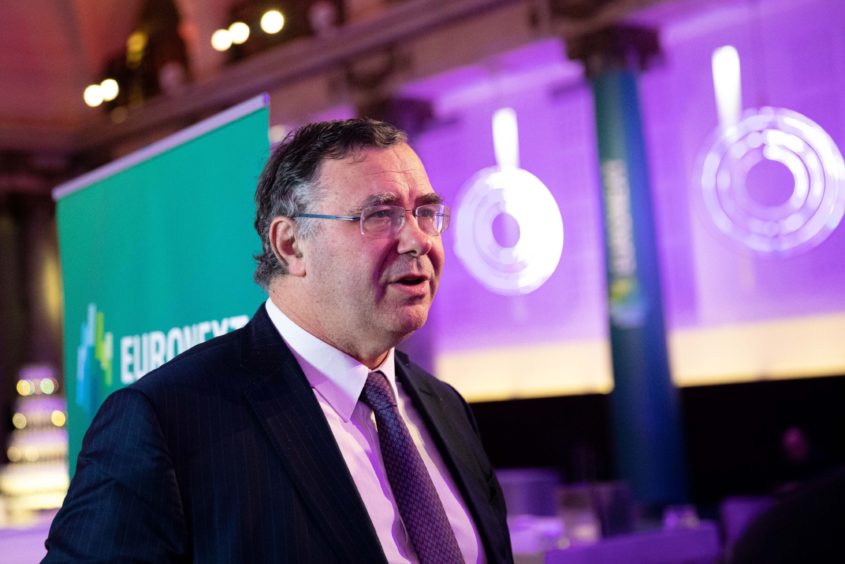 TotalEnergies enjoyed a strong financial showing in the first half of 2021, driven by a recovery in the oil price.
The French supermajor shared its second quarter financial results on Thursday in which it posted consolidated net income of $5.7 billion (£4bn) for the first half of the year.
That's a marked improvement on the corresponding period in 2020 when TotalEnergies, formerly Total, slumped to losses of $8.4bn (£6bn).
There were rosy signs elsewhere too, with the Paris-headquartered company generating sales of $90.8bn (£65bn), up from $69.9bn (£50bn) in H1 2020.
The improvements were driven by oil and gas markets that were 13% and 28% higher respectively than the previous quarter, TotalEnergies said.
Off the back of a stronger balance sheet, the company has continued to grow its renewables and electricity operations.
That includes acquiring a 23% stake in a 640 megawatt (MW) offshore wind project in Taiwan.
TotalEnergies' board decided to distribute a second interim dividend for 2021, stable at €0.66 (56p) a share.
The company also plans to allocate part of its surplus revenues to share buybacks.
Patrick Pouyanne, TotalEnergies, chairman and chief executive, said: "In the second quarter, thanks to the progressive recovery of global demand and OPEC+ discipline, TotalEnergies benefited from oil and gas markets that were 13% and 28% higher respectively quarter to quarter.
"In this context, TotalEnergie reported $3.5 billion of adjusted net income, a 15% increase compared to the first quarter 2021 and above the level of the pre-crisis second quarter 2019 which had a comparable oil price environment, notably thanks to the action plans implemented during the crisis."
As well as releasing its results on Thursday, TotalEnergies also announced it had struck a deal to supply renewables energy to technology giant Amazon.
In return, Amazon will help the oil and gas giant to accelerate its digital transformation.
Stéphane Michel, president gas, renewables & power at TotalEnergies, said: "TotalEnergies is deeply committed to reducing the carbon emissions of its operations and supporting its customers to do the same around the world.
"By signing this agreement, we are proud to enter into this key collaboration with Amazon and to accompany them on their journey to carbon neutrality."
"We are also counting on Amazon and AWS to help us advance our exponential shift in the speed, scale and advancement of digitalization."
Earlier this year, TotalEnergies switched its name from Total in order to reflect its wider asset portfolio, as well as its drive to be a net zero company by 2050.
Dozens of oil and gas companies are currently looking ot update their image in order to make them more in keeping with the goals of the energy transition.
Luc Speisser, chief innovation officer at brand consultants Landor & Fitch, said: "Total recently became TotalEnergies in an attempt to illustrate its transition towards a greener, cleaner future. Late last year it also proudly announced its target to become net-zero by 2050 – just like Repsol and just like Shell. No doubt that these announcements, as they come from a major energy company, will generate negative reactions from some cynical minds. Criticism is easy. There should be no room for moral judgment when it comes to making a positive change. Facts should be the only judge.
"Transforming a big global multinational like Total to be more sustainable is hugely complex – being sustainable is easier for a vegan sustainable-native shop around the corner. But for companies with such a big scale like Total, even a small step can have a huge positive impact. And that is a fact. So, provided that signal change is followed by real action, we can only applaud."
Recommended for you

Flurry of African exploration incoming