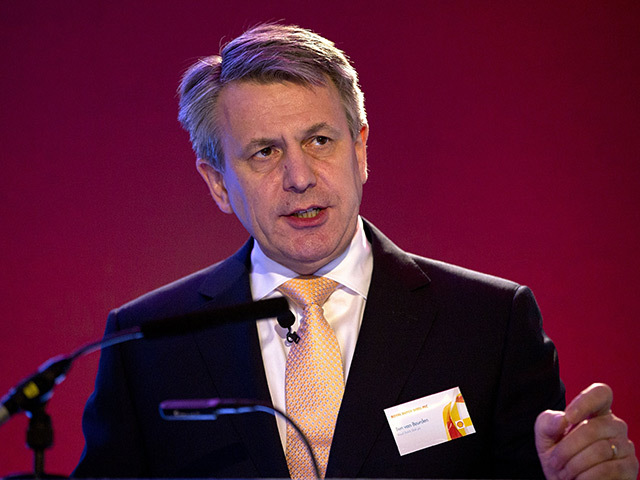 The chief executive of Shell said today that "symbolic" bans on oil and gas exploration and production would not help the UK tackle climate change.
Ben van Beurden said he had "heard the calls" for stopping E&P, but stressed that domestic production would be less harmful than imports.
Following the publication of the firm's first-half results, Mr van Beurden told journalists: "As long as the UK still needs oil and gas in its consumption, for its society, it's better to produced it in its own backyard.
"It's better for the climate and it's better for the balance of payments.
"To just import oil and gas, which would be the alternative, from around the world would obviously not serve the climate at all.
"I know that is symbolically not what people would like to hear, but symbolism won't help us with climate change."
Shell holds a 30% stake in the Cambo oilfield project, operated by Siccar Point Energy.
Opposition to the proposed development, west of Shetland, has ramped up, with a protest taking place at a UK Government building in Edinburgh last week.
Campaign groups want Westminster to reject Siccar Point and Shell's application to proceed with Cambo, which would produce more than 150 million barrels of oil equivalent in its first phase.
The partners submitted the environmental statement (ES), required as part of the approval process for offshore projects, in June.
Green activists have also called for a ban on exploration on the UK Continental Shelf.
It is understood that the government was mulling this drastic step earlier in the year.
But, ultimately, Westminster decided to create a checkpoint system to ensure future exploration does not jeopardise UK climate change goals.
Under the system of checks and balances, which is still being drawn up, licensing rounds will be subjected to far greater scrutiny.
It will be used to weigh up domestic demand for oil and gas, projected production levels, the sector's progress on emissions reductions and the growth of clean technologies before each licensing round.
A decision would then be made on whether further exploration is needed.
Exploration and appraisal drilling was carried out on Cambo years ago. As such, the project would not be scrutinised under the checkpoint system, which will only assess future exploration.
Mr van Beurden was also grilled about Shell's response to a Dutch court's landmark decision in May to order the firm to step up the pace of its emissions cuts.
The following month he said Shell would "rise to the challenge", set by the court, of cutting emissions by 45% by 2030, but last week confirmed the company would appeal the ruling.
Mr van Beurden said Shell's strategy to become a net-zero emissions energy business by 2050 was published after the hearings and was, therefore, not taken into account.
He said the strategy was aligned with what the plaintiffs wanted.
Recommended for you

Cambo: A year since Shell decided not to invest