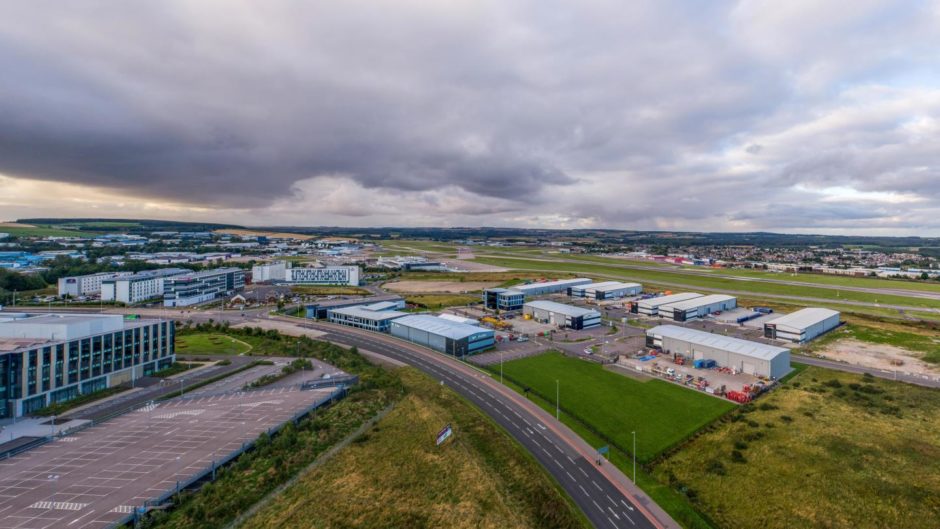 A leading supplier of paint spraying and fluid handling equipment to the oil and gas industry has moved into a new base on the outskirts of Aberdeen.
Fluid Technologies Limited is the latest company to take up residence in ABZ Business Park's multi-let development in Dyce.
The company will have about 2,500 square foot of workshop and office space, allowing from for further growth as it continues to expands its services.
ABZ Development (ABZ) is the commercial property developer for ABZ Business Park, an extensive development adjacent to Aberdeen International Airport and the Aberdeen bypass.
The 70-acre site is home to many of Aberdeen's biggest global energy and technology companies including Noble Drilling, RGU SubSea Hub, Ethos Energy, Aramark, Celeros, Interventek and Global Energy Group.
Fluid Technologies has signed a 5-year lease agreement with ABZ and earlier this month relocated its Kintore Operations to the industrial estate.
The company specialises in the provision of paint spraying equipment, products and complete surface treatment systems for a wide range of industries including oil and gas, aerospace, automotive and contract decorating.
From its new base, Fluid Technologies will be able to include a multi-product services area and increase distribution capacity of products, spares and associated consumables.
Martin Cresswell, technical director at Fluid Technologies, said: "We are focused on developing our existing product range and strive to continue to meet the unique and varying needs of our clients both in the UK and globally.
"The move to a modern, high quality business unit fits with our mission to align our business closer with our clients' needs as we remain committed to offering a wider range of high-quality products and services."
Claire Herriot, associate director at Savills, said: "We are delighted to welcome Fluid Technologies to the Park. ABZ offers occupiers an exceptional working environment within an established Business Park in a prime airside location. This latest deal demonstrates that occupiers are continuing to opt for high quality, modern facilities in order to meet the needs of their business."
Tim Stevenson, ABZ director, said the new lease agreement for the site highlighted Fluid Technologies' commitment to the area.
He added: "Dyce has played a key role in strengthening the city's energy capital status for decades with firms investing in property thanks to the close links with Aberdeen International Airport.
"We are delighted that a company as progressive as Fluid Technologies will be able to reap the benefits of a brand-new location offering high-quality and energy efficient industrial and office space."
Recommended for you

Aberdeen ETZ 'campus model' unveiled