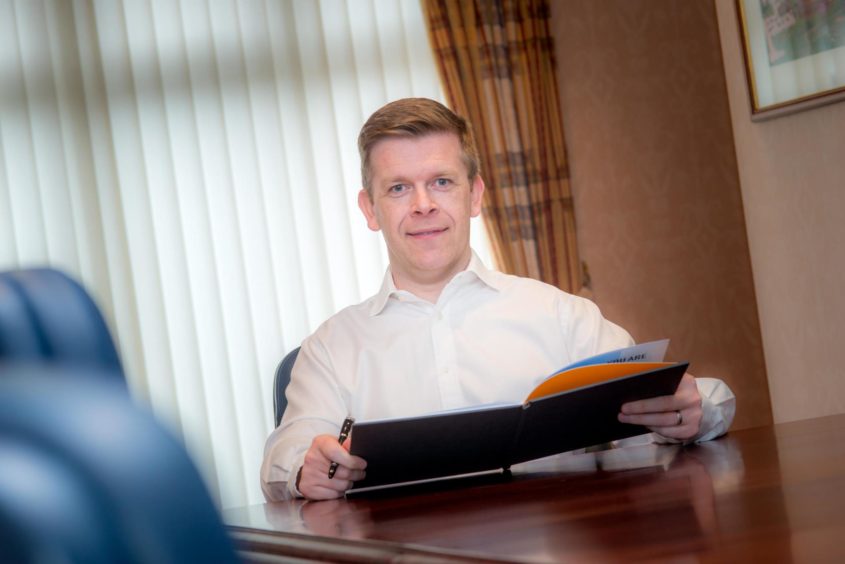 During an intense period of challenge for the energy sector in the midst of a global pandemic, securing the future of Aberdeen as Europe's oil and gas capital has never been more important.
Home to many of the world's biggest energy and technology companies, Dyce has formed a significant part of the city's energy hub for decades with firms investing in property in the area thanks to the close link with Aberdeen International Airport.
One such company leading the way in ensuring the city keeps moving forward and adapting to the property demands of the oil and gas sector is Aberdeen-based ABZ Development Ltd (ABZ).
ABZ, headquartered in the Granite City, is the commercial property developer for ABZ Business Park in Dyce, an extensive development offering a fresh take on the city's commercial property market. Set in a prime location adjacent to Aberdeen International Airport and the Aberdeen Western Peripheral Route (AWPR), the park has space to grow for expanding companies from a variety of sectors.
The 70-acre business park features a suite of 15 new build units providing high quality accommodation suitable for cross centre businesses including oil and gas, storage and distribution and trade counter operations. The units range in size from 2,500 sq ft to 15,000 sq ft and are available as a whole or individually.
As well as offering the highest quality office and industrial accommodation, the buildings have been designed with energy efficiency at the core of their design and fit.
ABZ Business Park is home to many big names in the global energy sector including Noble Drilling, RGU SubSea Hub, Ethos Energy, Aramark, Celeros, Interventek and Global Energy Group.
Among the buildings currently available are a number of multi-let industrial units, ranging from 2,500 sq ft to 15,000 sq ft, ideal for industrial or storage purposes. An added incentive for potential occupiers is that fact that ingoing tenants will benefit from 100% rates relief for the first 12 months under the 'New Entry/New Build' rates relief scheme.
Despite uncertain times, ABZ has secured two high calibre tenants in recent months who are benefiting from ABZ's unrivalled position as the city's most innovative business park.
Tim Stevenson, ABZ Director, said: "The brand-new business units in Dyce are a welcome addition to our business park, offering a high-quality, modern, low risk option for occupiers, when compared with many dated alternatives nearby."
Work underway on Phase 2 of new development
Construction of the second phase of the multi-let business units has now commenced, comprising six new units of 2,500 sq ft each.
The premises will be available individually or as a whole, offering from 2,500 sq ft to 15,000 sq ft of industrial space, with completion expected by summer 2021.
"We are excited about the site and with such growing interest and a demand for fit for purpose, high-specification business units, we felt it was time to further expand and complete phase two of the planned development," Stevenson said.
"We would be delighted to speak with prospective occupiers on how we can accommodate them at ABZ Business Park. We are also more than happy to work with occupiers to deliver bespoke fit-out solutions as required."
For more information about ABZ Business Park, visit www.abzbusinesspark.com
Recommended for you

Aberdeen commercial property investment market turns corner