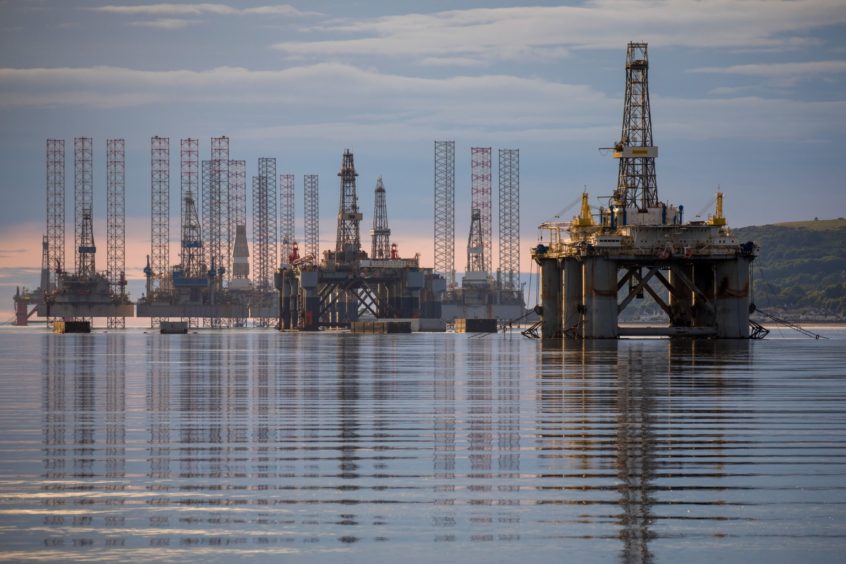 Spend on projects in the UK North Sea is expected to top £20 billion over the next five years, a flagship study has revealed.
And according to Oil and Gas UK's (OGUK) annual Economic Report, that investment is forecast to unlock around 2.7bn barrels of oil equivalent (boe) from the UK continental shelf (UKCS).
That's despite increasing calls for Westminster to reign back North Sea oil and gas production in order to tackle climate change.
OGUK's report has been published in the midst of an ongoing debate about the future of the industry that largely revolves around proposed Cambo field, west of Shetland.
Politicians and environmental groups are demanding the UK Government block Siccar Point Energy and Shell's North Sea development.
But OGUK says its report, which found UK gas imports hit a record high in winter 2021, "shows the reality" of cutting off domestic production.
According to the study, between January and March this year, the UK had to rely on sources overseas for 56% of the gas that was needed to heat homes and run power stations.
The trade body put the deficit down to a rise in demand as well as a drop in production, partly due to Covid-19 and partly due to long-term declines.
The report also found that, overall, the UK still gets 73% of its total energy from oil and gas – UKCS production accounts for around 70% of that.
Moreover, up to 2026, the industry is expected to contribute around £1.7bn to the UK Government's coffers, building on the £360bn it has provided over the last 50 years.
Deirdre Michie, the trade body's chief executive, said: "Oil and gas provided nearly three-quarters of the UK's total energy last year, and we will continue to rely on them to heat our homes, keep our lights on and create many of our everyday essentials from medicines to mobile phones to road surfaces. About 85% of UK homes are still heated by gas but imported gas hit a record high last year."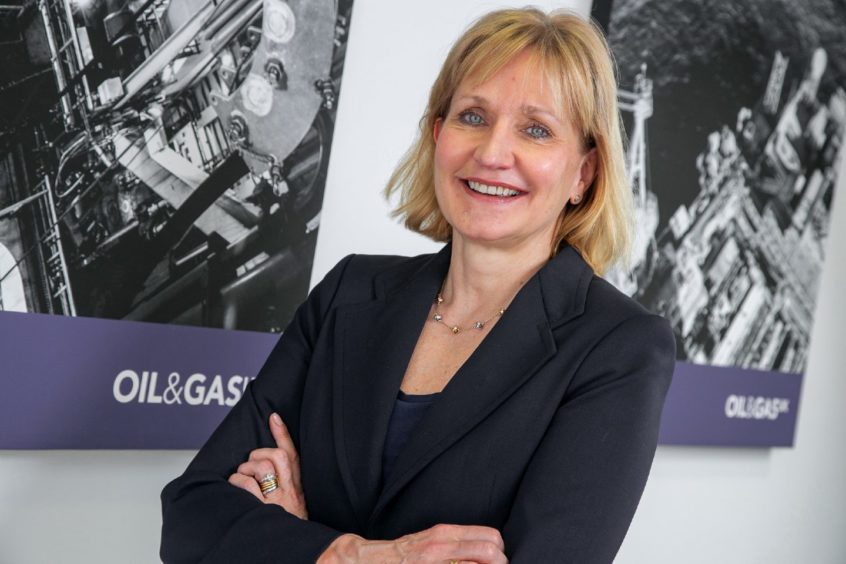 Reflecting on the year to date, OGUK confirmed the oil price has averaged £48.52 a barrel.
Oil and gas production on the UKCS in Q1 2021 was one million boe per day, down around 11% on the corresponding period in 2020.
And a total of 39 wells have been drilled so far this year, the majority of which have been development, with three exploration and two appraisal.
As well as accounting for a significant proportion of current demand, oil and gas is also expected to meet about half of the UK's energy's use up to 2050, OGUK said.
In order to meet these requirements, the report stressed that investment in the UKCS will be key.
Despite the challenges brought about by Covid and the sector downturn, £3.7bn was spent in the UK North Sea in 2020.
Over the next five years, the oil and gas industry is predicted to invest £21bn into exploring and producing UK oil and gas – a quarter of that will be on greenfield projects.
About £6.6bn has already been fully committed by companies, with £14.5bn of spend yet to be sanctioned.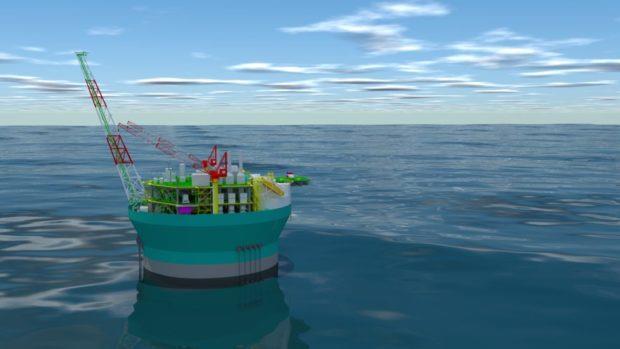 But if that's curtailed, domestic production could only meet a third of the UK's future energy needs, leaving the nation more reliant on imports.
The report said: "In a no-further-investment case, total capital investment could fall to less than £1 billion per year by the middle of the decade as the UK increased its reliance on imported fossil fuels."
OGUK also underlined the importance of ongoing investment in maintaining a skilled energy workforce, capable of delivering the needs of the transition.
As it stands, the oil and gas sector is forecast to support almost 200,000 UK jobs in 2021, after shedding more than 30,000 in the last year.
Of those 200,000 positions, 26,900 are direct, 91,500 are indirect and 77,500 are induced.
Francesca Bell, OGUK's senior investor relations advisor, said: "That 200,000 came from a recent report carried out by Robert Gordon University and it's likely that we're going to need that same number in 2030.
"The important point to stress is that there will be a continued need for those roles moving forward and it's important that, through the managed transition, we continue to have the people and skills on the UKCS to embrace the low carbon journey and get net zero technologies off the ground. The workforce will be pivotal to unlocking that."
Industry and Westminster are pinning much of their hopes for a just transition on the landmark North Sea Transition Deal, approved earlier this year.
It aims to balance ongoing efforts to maintain security of energy supply with the need to transition to a low carbon future.
The agreement, the first of its kind by a G7 country, is expected to deliver up to £16bn of additional investment in the coming years, safeguarding livelihoods.
Research recently published by OGUK revealed that oil and gas supports more than 60,000 north-east jobs and is worth £18bn to the region.
Ms Michie added: "We all know that change is needed so the question is how fast we make that change. This report shows the reality that cutting off the domestic production of oil and gas faster than we can reduce demand risks leaving us increasingly dependent on other countries that often generate higher emissions.
"Cutting back our greenhouse gas emissions will not be easy, but we will do it faster if we support the companies and people who have the skills to get us there. From energy workers to energy consumers, we all need a managed and fair transition which benefits everyone.
"While the UK continues to use oil and gas, we should make the most of the resources we produce here. The North Sea Transition Deal reduces the need for imported energy, makes us more responsible for our own emissions and supports UK companies and people who are already investing in cleaner energy."
Despite the arguments laid out in the report about the potential impact of rolling back North Sea production, it is unlikely to do much to quell much of the opposition to Cambo, and oil and gas more generally.
With the landmark COP26 climate conference due to take place in Glasgow in the not too distant future, many are calling for decisive and immediate action to address climate change.
Mike Tholen, OGUK sustainability director, said: "Clearly, in the run up to COP26 and with the focus on decarbonisation, it's right to look at the activities of our industry.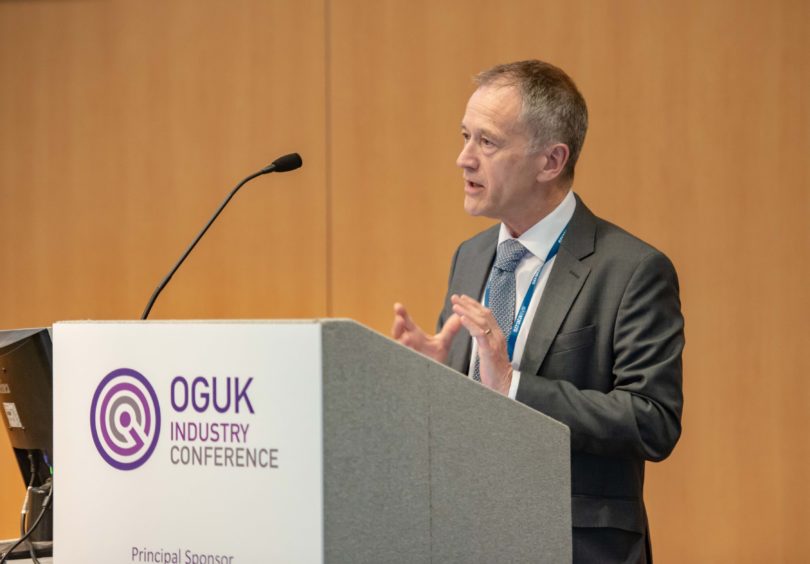 "We should be proud to tell the story of what Cambo can do to meet the energy needs of the UK and how we can provide those barrels in a low carbon way.
"We're confident that it can deliver in a manner that actually supports the UK's energy economy going forwards."
Responding to the Economic Report, David Duguid, Conservative MP for Banff and Buchan, took aim at the Scottish Greens.
The party, which recently signed a landmark power sharing agreement with the SNP, hasn't been shy in setting out its want to wrap up North Sea production.
Senior figures within the industry have previously expressed concerns that the political deal could jeopardise future investment in the basin.
Mr Duguid, who met with OGUK representatives earlier this month, said: "This report highlights North Sea oil and gas still remains a central pillar of our daily lives, supporting 200,000 jobs across the UK.
"As part of our move to net zero, the North Sea Transition Deal underlines the UK Government's commitment to safeguard and create highly-skilled jobs in the north-east while boosting the economy.
"In contrast, the Greens want to turn off the switch and completely shut down the sector which would be catastrophic for our region.
"While there is still a demand, we must not abandon the oil and gas industry when it continues to play a pivotal role across Scotland."
Mark Ruskell, the Greens climate spokesman, said: "The conclusions of this report directly contradict what the UK Committee on Climate Change told MSPs in parliament on Tuesday. Lord Deben was clear that we need to look at global supplies and recognise that increasing extraction would add to that. It's time the likes of David Duguid start listening to the UK Government's own climate advisers instead of contradicting them.
"The UK Government is ignoring the science and listening only to the oil and gas industry. Far from 'turning off the switch', the cooperation deal between the Scottish Greens and Scottish Government will secure a transition fund for the North East and a massive expansion in renewable energy so that alternative jobs can be created. That's how we secure a sustainable future and our survival."
Recommended for you

Shell changes tune on windfall tax, says it will increase 'uncertainty'