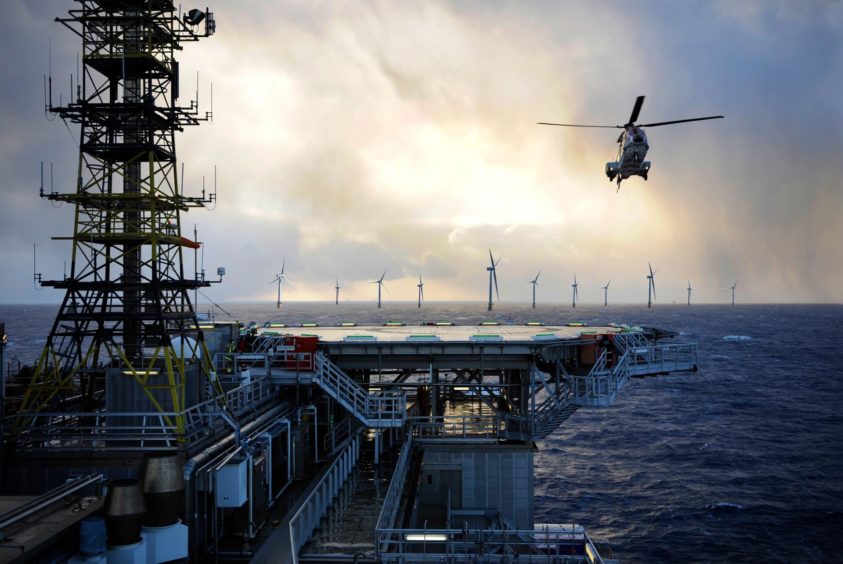 It is hoped the creation of offshore renewable hubs could provide an alternative to decommissioning oil and gas assets.
Industry veteran Gunther Newcombe, who is leading the Orion project in Shetland, said many companies are looking at "repurposing" their assets for use in the production of green energy.
And by turning them into "offshore energy hubs", it could save firms, and the taxpayer, "billions" of pounds.
Mr Newcombe was speaking as part of the 'Energy Islands' session during the opening day of Offshore Europe on Tuesday.
He said that beyond oil and gas production, there's a chance for assets to play a part in the green energy future.
He said: "Repurposing is an important part. We talked earlier on about the potential for moving offshore installations into being a part of these energy hubs.
"The decommissioning bill for the North Sea for offshore platforms is in tens of billions of dollars and, actually, some companies are looking at repurposing, be that for wind generation or potentially even hydrogen production.
"I think it might need to be a little bit more systematic in the way it's reviewed. Gravity based structures, which are very difficult to remove, could be potential islands.
"Industry could save billions, literally billions of dollars by reinvesting into creating offshore energy hubs – a lot of companies are looking at this.
"What I've learned from the Orion project is that you really need to integrate every aspect – if you don't it will be suboptimal. You can't let market forces on their own dictate what happens."
The Orion – Opportunity Renewables Integration Offshore Networks – project is aiming to help oil and gas fields around Shetland to become net zero.
It also hopes to turn Shetland into a green energy centre by setting up offshore wind, hydrogen and platform electrification around the island.
Several of the industry's biggest players are backing the project, including BP, Equinor, Shell, SSE, Total, EnQuest and the NZTC.
Discussions are currently ongoing between SSE and the Orion project to use green energy from the Viking onshore wind farm in oil and gas operations.
Decarbonising operations will be key if operators are to maintain their licence to operate, in the face of increasing public pressure for government to call time on North Sea production.
Mr Newcombe, who previously held the position of operations director at the Oil and Gas Authority (OGA), said he wants Orion to act as a template for other projects.
He said: "The varied marine economy in Shetland means it is an ideal place to put your arms around very diverse problems, resolve some of them, use some new technologies and then, potentially, copy that.
"There's lots of different funds out there that projects can work towards to develop technologies and business models which are then replicable for other areas.
"What we're trying to do is reproducible, and I think that's an important aspect of the project."