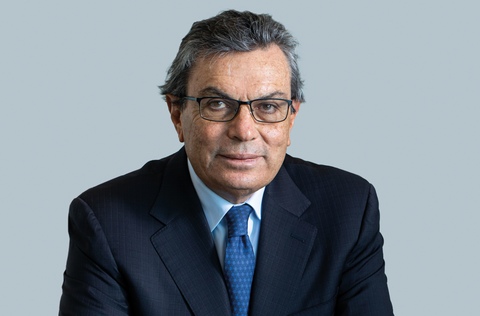 Former Petrofac boss Ayman Asfari has increased his holdings in the company, as part of a £200m share offer to pay debt and bribery fines.
Petrofac announce the equity issue in late October, intending to raise approximately US$275 million (£200 million) through the issuance of up to 173,597,412 ordinary shares in the company. They are roughly split between open offer and firm placing shares, at an issue price of 115 pence per share.
Mr Asfari and his family had committed to invest at least $38 million as part of the capital raise.
In total they subscribed for 23,783,684 new shares, comprising 11,935,755 firm placing and 11,847,929 open offer shares, equal to about £27.3 million and in line with their commitment.
The move allows Petrofac to move ahead with its wider share placing, to help raise funds in part to help pay a Serious Fraud Office (SFO) fine for bribery offences.
Meanwhile, asset manager Schroders took 34,222,244 shares, worth £39.4 million.
The results of the November 12 meeting leave Mr Asfari with 17.1% of company shares, by far the largest amount in the company directorship.
In October the SFO ordered Petrofac to pay £77 million over seven separate counts of failure to prevent bribery between 2011 and 2017 relating to major contract awards in Iraq, Saudi Arabia and the United Arab Emirates.
Petrofac said the conclusion of the bribery investigation would unlock "significant opportunities", identifying a market of $105billion by 2025 and bidding opportunities worth $46bn by the end of 2022.
The firm had previously been "cut off" from key markets in the Middle East, according to analysts, while the SFO investigation was ongoing.
Mr Asfari, who served as CEO between 2002 until his retirement at the end of 2020, said at the time he had been planning his exit for some years but would remain "deeply invested in the firm".
He has since established a new venture, Venterra Group, which aims to become a global offshore wind services company.
In early November the company announced the acquisition of FoundOcean, a Livingston-headquartered offshore construction grouting firm, as well as Northumberland-based subsea engineering and offshore technology firm, Osbit and Gavin & Doherty Geosolutions (GDG), an Irish geotechnical engineering specialist.