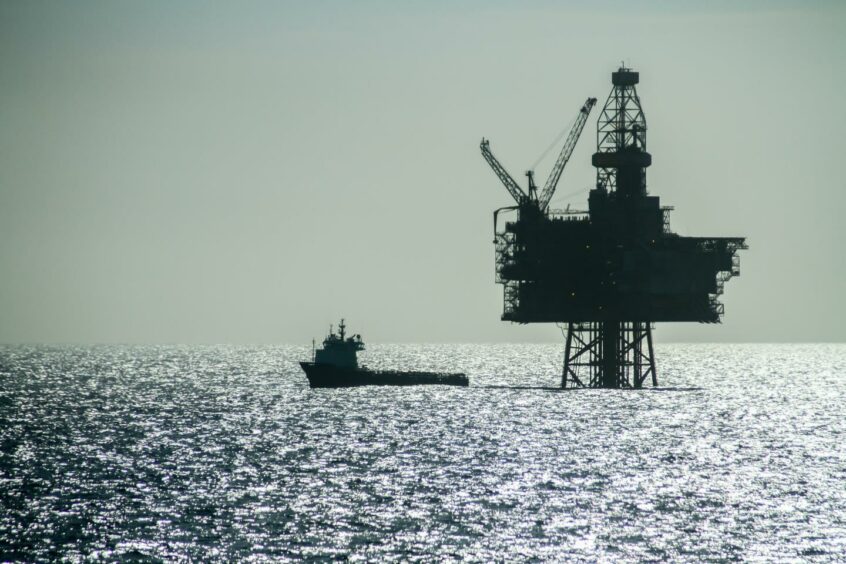 The North Sea's leading trade body Oil and Gas UK (OGUK) has officially completed its planned rebrand.
Under the new banner of Offshore Energies UK (OEUK), the organisation has extended its scope to cover carbon capture and storage (CCS), hydrogen and wind, in addition to oil and gas.
It follows a year-long strategic review that was approved by members in December.
OEUK boasts hundreds of members, including some of the world's largest oil and gas companies.
While offshore hydrocarbon production will be required for years to come, many companies are already reshaping themselves to be a part of the energy transition.
North Sea big hitters like Shell, TotalEnergies and BP are spending a growing amount of cash on renewables, and all three were successful in the recent ScotWind offshore wind leasing round.
Moreover, dozens of trailblazing decarbonisation projects – such as the Acorn CCS and hydrogen initiative and the Dogger Bank wind farm – have oil and gas companies at their core.
Deirdre Michie, chief executive of OEUK, said: "Today marks an important day in our evolution as we seek to deliver a managed transition that supports the security of energy supply for the UK while helping to underpin and the country's energy transition and climate goals.
"Our diverse membership is already actively investing in cutting edge, greener and cleaner technologies which add value to the whole UK economy. Over the last 50 years, the offshore oil and gas sector has contributed over £375 billion to the Exchequer and supported hundreds of thousands of jobs. Our members are now building on their oil and gas heritage to make the UK a global centre of green energy excellence that will help achieve net zero, while powering homes and industries.
"While our members are accelerating these newer energies, they will also dramatically reduce the emissions associated with producing the oil and gas that will continue to be an essential part of the UK's increasingly diverse energy mix.
"We welcome the support we've received from members, industry and both governments since our initial announcement and look forward to working with them to engage, inform and proudly champion this sector which is at the heart of the energy transition."
David Rodger, chief executive of the Aberdeen Renewable Energy Group (AREG), said: "It's great news from Offshore Energies UK. With the recent ScotWind announcements, an exciting future is ahead for the offshore energy sector which will, building on the achievements of more than 50 years of oil and gas, have a key role in delivering net zero."
Recommended for you

'We need more projects like Rosebank': Industry reacts to oil field approval