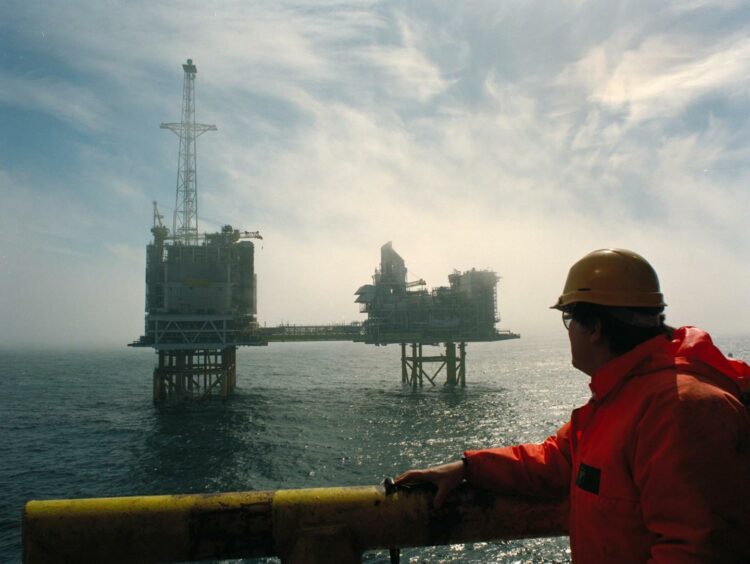 A new multi-industry survey finds that around three-quarters of senior industry professionals are optimistic about growth in 2022, but oil and gas respondents lag their other energy counterparts.
The group's latest report, 'The Power of Optimism: Managing scale and complexity as the energy transition accelerates' explores the confidence, sentiment, and priorities for the energy industry in the year ahead.
It draws on DNV's annual survey of more than 1,000 senior professionals and a programme of in-depth interviews with leaders and experts from oil and gas, renewables, industry and finance.
DNV said 74% of all respondents are optimistic about their part of the industry's growth prospects for 2022, while just 13% are pessimistic.
However, this outlook is not shared equally amongst all sectors, with 87% of those in the power and renewables sectors reporting optimistic growth prospects, compared with just 58% in oil and gas.
Nearly the same amount (72%) said that the energy transition is more of a commercial opportunity than a commercial risk, though again this enthusiasm was more heavily weighted by sectors outside oil and gas.
Oil and gas industry respondents cited higher commodity prices as the strongest driver for their own organisation's prospects, however the authors note that the acceleration of the energy transition coupled with societal criticism and financial industry pressure have notably impacted the outlook of those in the sector.
The majority of the oil and gas industry said that not enough is being invested in oil (57%) or gas (61%) exploration and upstream expansion to meet medium- and/or long-term demand for gas. In addition, a high minority, expect significant oil (43%) or gas (47%) supply shortages or shocks to occur over the next five years.
At the same time however, some 38% of oil and gas respondents said their organisation is finding it increasingly difficult to secure reasonably priced finance for projects.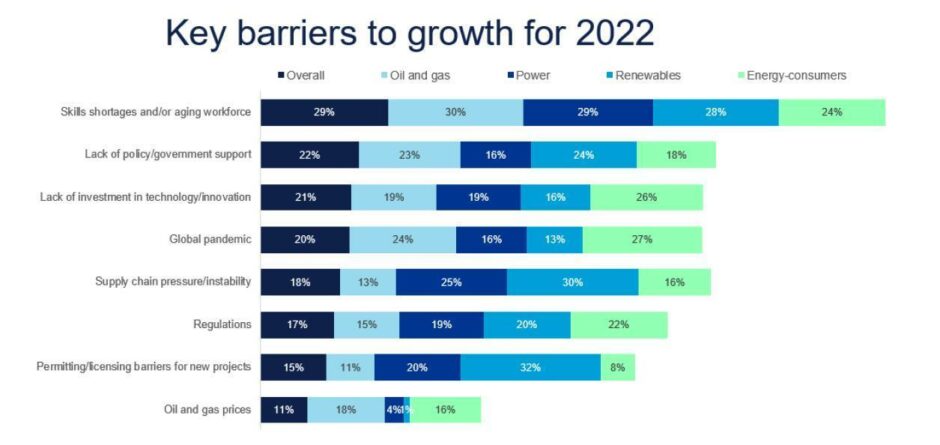 Supply chain and skills
Across the board, companies were also concerned about the impact of supply chain disruption and skills.
"We see an optimistic energy industry: confident about growth, boosting investment, and making critical strategic decisions in the energy transition. But we also see significant concerns about barriers to progress – from a skills shortage, to policies, financing, supply chains, and permitting – as the enormous task of transforming the energy system gathers pace," noted DNV CEO of Energy Systems, Ditlev Engel.
Almost two thirds of survey respondents (65%) said that supply chain issues are slowing down the energy transition, and 73% say that suppliers will drive notable price inflation over the year ahead.
Topping the list of concerns, DNV found that skills shortages are the greatest barrier to growth for much of the energy industry, with 65% of respondents saying they struggle to find people with both the domain/industry experience and digital/data skills they require.
"The world is not on track to meet the targets of the Paris Agreement. We can and must do much more to transition faster to a deeply decarbonised energy system," added Mr Engel.
"We see complexities in timing the transition, and in matching the scaling down of fossil fuels with the scaling up of clean energy – in terms of raw total energy, but also in its affordability and reliability.
"The solution is to scale up clean energy much, much faster."