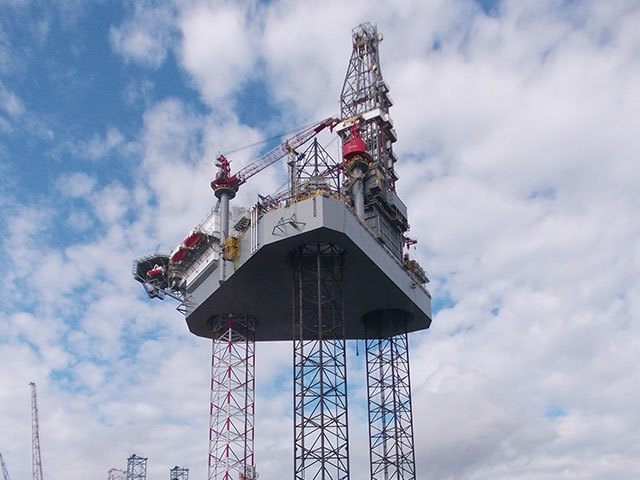 Valaris has sold two sold heavy duty jack-up rigs to a unit of ADES International, as the Dubai-based contractor continues to pick up assets from across the globe.
The Valaris 113 and 114 units were sold to ADES for a total of $125 million, Valaris said on Thursday.
Both are 72m Baker Marine PPL Pacific Class 400 jackups, with accommodation for 150 people, and first delivered in 2012.
They have been stacked in the Philippines since they completed their last contracts in late 2015.
Valaris president and chief executive Anton Dibowitz said: "We are pleased to have closed the sale of the VALARIS 113 and 114 at values which are highly accretive to our shareholders."
"Each rig had been stacked for more than six years and would have required meaningful capital to reactivate. We will continue to take a rational approach to fleet management, including regularly assessing our fleet for retirement and divestiture candidates."
It's the latest in a string of acquisitions for Dubai-headquartered ADES following its acquisition by Saudi Arabia's Public Investment Fund (PIF) just over a year ago, in a deal that saw the group taken private and delisted in London.
April 2022 alone saw ADES buy the jack-ups Deep Driller 2, Deep Driller 4, Deep Driller 5, and Deep Driller 6 from Indian contractor Aban Offshore, in a deal worth over $100m, and acquire the Maersk Convincer for $42.5m.
In December 2021 ADES sealed a deal to buy Vantage's Emerald Driller Co. (EDC) for $170 million, taking on the Emerald Driller, the Sapphire Driller and the Aquamarine Driller.
And last August, Noble sold the four jack-ups to the company – including Noble Roger Lewis, Noble Scott Marks, Noble Joe Knight, and Noble Johnny Whitstine – in a deal worth an estimated $285m.