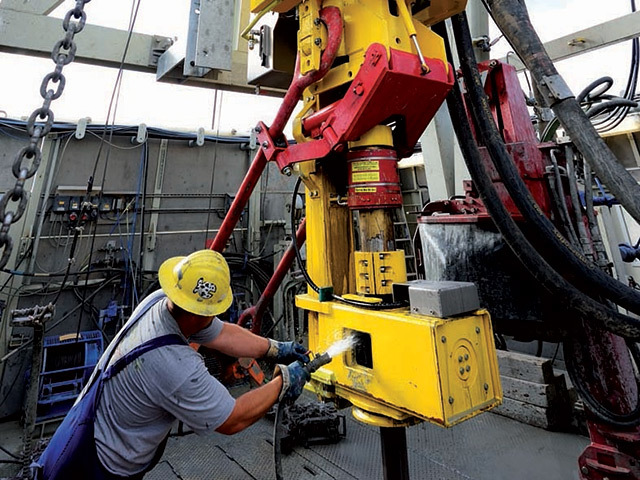 Drilling contractor KCA Deutag has disclosed the impact of a "sophisticated attempted ransomware attack" on the company last year.
The Aberdeen-headquartered firm said the December 2021 attack, which targeted servers and back office systems, had been "disruptive" to the company's support functions, but that day-to-day operations across its land drilling and offshore services divisions were "largely unaffected."
KCA "promptly engaged expert third party cyber-security teams to respond quickly to the threat and took robust actions," it stated in its 2021 annual report, published Thursday.
It said the majority of key business applications were now restored from secure back-ups and that remaining applications were being brought back online in a "progressive manner".
KCA said a forensic investigation of the incident is now complete and that it has liaised with both regulators and intelligence services. It is now in the process of implementing IT security enhancements to reduce the potential impact of any further attacks.
In a statement to Energy Voice, KCA added: "Throughout the incident, our priorities have been to ensure the safety of our staff, at all times, and to deliver the high standard of services our customers expect."
"We have continued to provide regular updates to all our customers, suppliers and colleagues and thank them for their patience and understanding throughout this recovery process."
2021 results
KCA Deutag chairman Tom Ehret noted in the annual report that operations "remained challenging" throughout the year across the company's locations, owing to the continued impact of COVID-19.
However, he said the completion of financial restructuring in late 2020 had placed the business in a "much stronger position" despite the slower-than-expected recovery.
As a result, KCA enjoyed a profitable 2021, with pre-tax profits of just under $30 million for the year, compared with $11.7m the year before.
It also saw a minor uptick in revenue, which rose to just under $1.2 billion in 2021, from $1.16bn in 2020.
Total backlog at the end of 2021 stood at $5bn, also up on the $4.7bn reported at the end of 2020.
The land drilling division saw the continuation of "decreased utilisation" through last year, with a number of land rigs remaining stacked and "the majority" of rigs which did continue in operation did so on lower day rates than before the pandemic.
It pointed to signs of improvement during the second half of the year, with notably higher utilisation in the Middle East, which it said would position the company well for 2022.
The offshore services segment fared better, with KCA reporting an uptick in activity off Angola and steady operations in its core markets of Norway, UK, Canada and Sakhalin.
2022 will also see results reported from a new technology-focused division, Kenera, following its launch last year.
Russian impact
Looking to the rest of this year, KCA said the Russian invasion of Ukraine had resulted in "increased uncertainty" in the wake of increasing EU, UK and US sanctions on Russia.
The company has a small service facility in Ukraine which it has closed "for the time being", and has worked with a small number of local employees to ensure their safety.
The impact on the company's approximately 2,000 employees in Russia, spread across the land drilling, offshore services and Bentec divisions, is less clear.
"Our priority is on complying with all sanctions whilst ensuring the safety and welfare of our staff. At the onset, a dedicated committee was established to monitor the situation very closely in constant dialogue with our advisors to ensure we understand quickly any implications and take appropriate action," KCA's report said.
In March, the group said it had suspended all new investments in Russia and was "evaluating its options relating" to the Russian business.
Today's report adds that although there has been "no material impact" on its operations in the first few months of 2022, the fourth package of European Union sanctions contains further restrictions, and may require the company to "suspend certain activities in order to stay compliant."
KCA has been operating in Russia since 2002 and, according to these filings, its Russian business generated over $241m in revenue in 2021.
The local business also boasts high utilisation of 90% at the end of 2021, with sixteen of its seventeen rigs on contract at some point in 2021 – it was even awarded 'Best International Production and Exploration Drilling Company' from a survey of oil and gas companies in Russia last year.
The company will hold its next earnings call during the week beginning 30 May.
Recommended for you

Record orders crown a major restructuring year for Baker Hughes