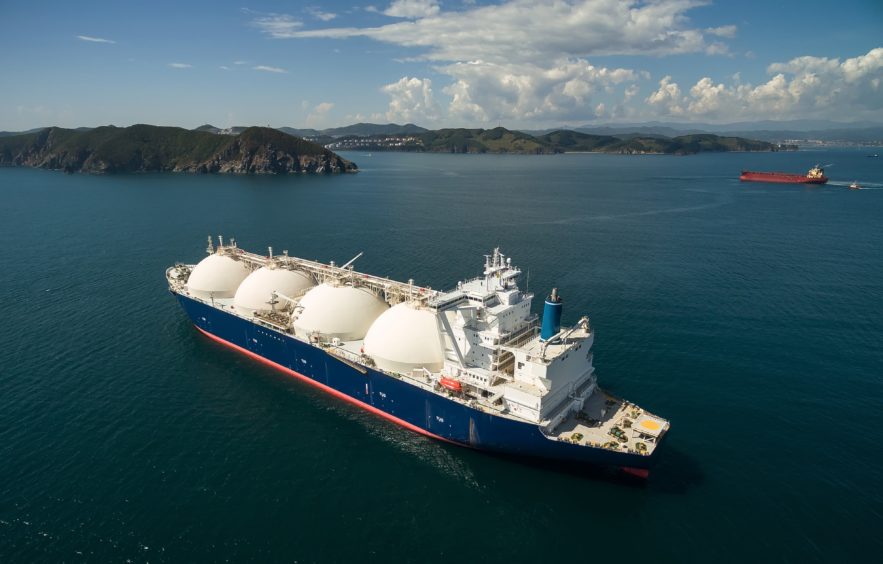 Rishi Sunak's mooted plans to secure a new deal for US liquefied natural gas (LNG) are unlikely to make a big difference to existing supplies.
Given UK imports of gas from across the pond are already trending at about 10 billion cubic metres (bcm) a year, any deal is "really about maintaining" deliveries, says Offshore Energies UK's head of market intelligence.
But Ross Dornan added that "securing supplies seems sensible", given the global race to land LNG is likely to escalate next year.
Reports emerged this week that the UK government is seeking a fresh LNG deal with the US as part of efforts to shore up energy supplies.
Companies would supply around 10bcm over the course of 2023, the Telegraph has reported.
It had been thought such volumes would deliver a big boost to the UK's energy supplies as it seeks to replace Russian Imports.
A number of questions have subsequently been put to trade body OEUK on "how significant" the deal actually is, and how far 10bcm will go.
Addressing the queries on LinkedIn, Mr Dornan said: "The UK typically uses about 75-80 bcm per year, but it is trending a bit lower than this so far this year.
"Production from our own UK offshore gas supplies was over 25 bcm in the first 9 months of this year – the single largest source of UK gas so far this year as production has improved. It is keeping us warm, keeping the lights on and keeping the UK NBP price below the European TTF price
"UK imports of gas from the US are already trending at about 10 bcm per year – it has tailed off with the recent US Freeport LNG terminal outage – so this is really about maintaining these supplies rather than big growth.
"That being said securing supplies seems sensible, given that global LNG competition will likely heat up next year – and the UK is still going to need it."
In spring this year the US announced it would deliver 15 bcm to quench the European Union's thirst for fuel, following Putin's attack on Ukraine.
And the International Energy Agency is backing natural gas markets to remain tight next year as supplies from the into 2023 as supplies from Russia fall further.
While acknowledging that US imports will be key in securing the UK's energy supplies, Mr Dornan underlined the need to support indigenous oil and gas.
He said: "These imports are important to supplement UK production, but it's important to remember that UK production has an almost 3 X lower carbon footprint than typical LNG imports, supports hundreds of thousands of jobs and is paying about an average of £1.25 bn in production taxes per month this year. Surely that's something we should all support?"
Recommended for you

Businesses lambast 'historic mistake' as Sunak confirms net-zero policy slide