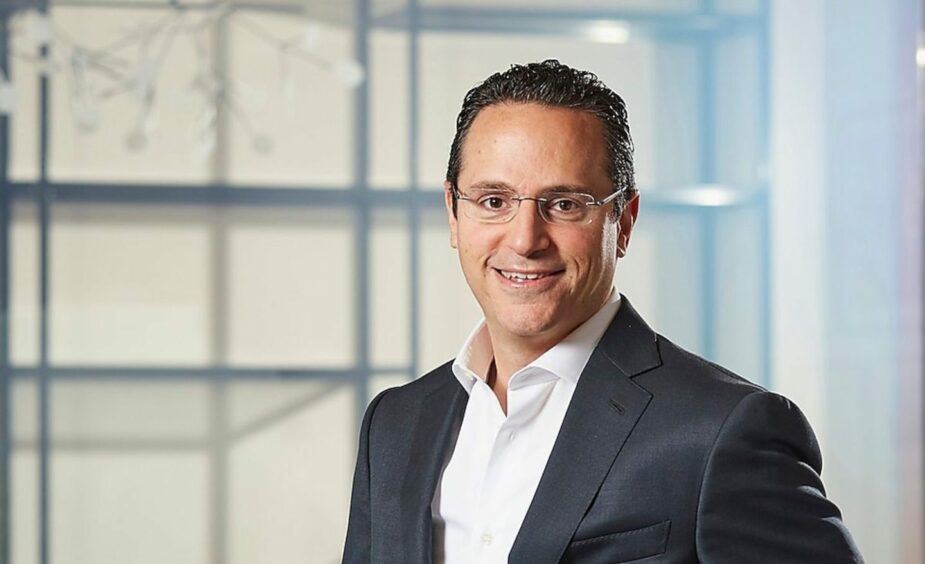 Shell (LON: SHEL) has released its first interview with new CEO, Wael Sawan, on his challenges ahead in the top job.
In the two-minute video, he says he feels "incredibly excited" to take on the job, "but, I have to admit, also sometimes daunted by the huge challenges that are out there".
Wael Sawan officially became the new CEO of Shell on January 1, taking over from long-standing chief executive Ben van Beurden.
He says he takes comfort in the "strong strategy" of Shell and its people.
Sawan takes up the role as Shell, like other oil and gas giants, needs to drastically cut its carbon emissions.
The oil giant is under scrutiny having been ordered in 2021 by a Dutch court to reduce its absolute emissions by 45% by 2030.
Shell has appealed that decision, arguing that it cannot be held responsible for the emissions of its customers.
The firm has since set targets on an absolute basis to halve its emissions from its own operations by 2030, but not that of its customers, known as Scope 3.
Asked whether he's optimistic about the energy transition, he replies "absolutely".
"It won't come without challenges – that I recognise. But the opportunity to be able to rewire the entire energy system towards lower carbon, under our watch?
"What a fantastic opportunity. I wouldn't want to be anywhere else other than in this sector, and specifically in this company, at this point in time."
Activists have described the task ahead of Wael Sawan as the "most challenging job" in the history of the company.
He has become CEO of Shell after a 25-year career with the company, most recently as head of integrated gas and renewables.
On the priorities ahead, he says, "clarity of strategy" and intent to achieve Shell's outcomes, "continuing to be bold" and "performance, performance, performance" are top of the agenda.
Asked about the best advice he's received on the job, he adds: "Come in as if you've never been in the company, which is tough for somebody who's been in the company for 25 years.
"But I think the advice there is open your mind as to what's possible and don't be defined by what's available.
"Secondly, connected to the people of the organisation.
"A company is not about the leadership of the company. A company is about the heart and soul of the company. And that's the – in our case – the 80,000 people who make Shell what it is today. It's how I stay connected day in and day out is, I suspect, one of the biggest things that I need to heed as good advice."
Recommended for you

Namibia: Shell and TotalEnergies giant oil discovery threatens resource curse