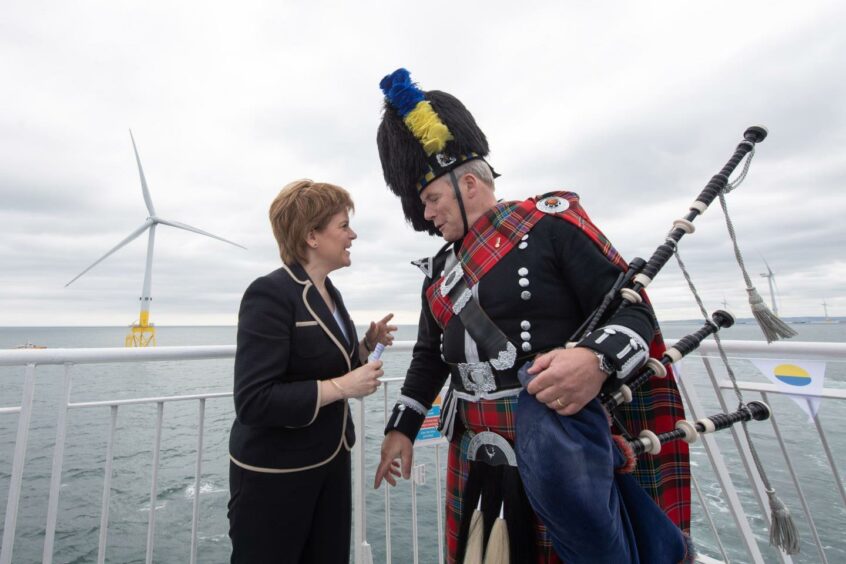 Scotland's longest serving First Minister, Nicola Sturgeon is to resign after more than eight years at the helm.
The SNP leader made the shock announcement that she is heading for the exit door at a hastily-arranged press conference in Holyrood on Wednesday.
Pressure on Ms Sturgeon has been mounting in recent months amidst debates around planned gender reforms.
She assumed the role in November 2014, taking over from Alex Salmond in the wake of the Scottish independence referendum – she led the SNP to repeated election wins.
Ms Sturgeon leaves office as the first female First Minister since the creation of the Scottish Parliament.
Oil and the North Sea
Her tenure coincided with a period of real highs and lows for the North Sea oil and gas industry, which has Scotland at its core.
Successive brutal downturns, that left companies on their knees, have given way to record profits, with climate concerns meaning the sector is under the spotlight like never before.
A short time into her stint as FM, the oil price plunged, leading to thousands of job losses, particularly in the north-east of Scotland.
That scenario was replicated in 2020, with the industry suffering particularly badly as a result of Covid-19 lockdowns.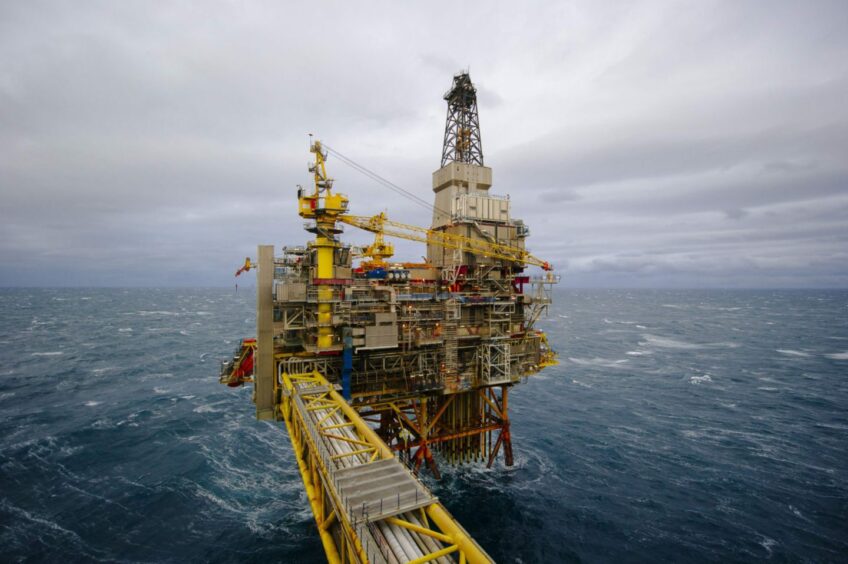 More recently, with commodity prices in a healthier place, companies have been posting record takings, with Ms Sturgeon among the supporters of a windfall tax on the sector.
On the renewables side, she oversaw the first Scottish offshore wind leasing round in over a decade – ScotWind.
The process yielded almost two dozen offshore wind projects that will go a long way towards helping Scotland to its net zero by 2045 target, a goal Ms Sturgeon introduced.
Now, with here time at the top nearing an end, we look back at Nicola Sturgeon's energy record during her time in charge of Scotland.
Dave Whitehouse, chief executive of trade body Offshore Energies UK (OEUK), said: "We would like to thank Nicola Sturgeon for her personal service and dedication to Scotland over the last 8 years, particularly her leadership during the pandemic.
"We look forward to welcoming the next First Minister and SNP Leader in due course, and we will continue to urge them and their administration to recognise the vital role of the offshore energy sector to Scotland's economy and to help realise a successful offshore energy future which benefits everyone from Aberdeen to Glasgow, and from Sullom Voe to Gretna."
Energy strategy
Ms Sturgeon's last energy play as FM came in the form of the Scottish Government's controversial energy strategy and just transition plan.
While it came with laudable ambitions to create scores of green jobs north of the border, the presumption against new North Sea oil and gas exploration enraged many.
Although energy remains a matter reserved for Westminster, she was accused by north-east business leaders of betrayal.
Widespread concerns were also raised about the potential impact on sector confidence, as well as the UK's energy security.
In response, Ms Sturgeon accused critics of the strategy of not engaging with the plan properly, and claimed many companies she regularly speaks to are enthused by the plan.
ScotWind
It is now more than a year since the hotly awaited results of the ScotWind process were made public.
Accounting for clearing rounds, a total of 20 projects, with a combined green energy capacity of 28 gigawatts (GW), were awarded seabed rights.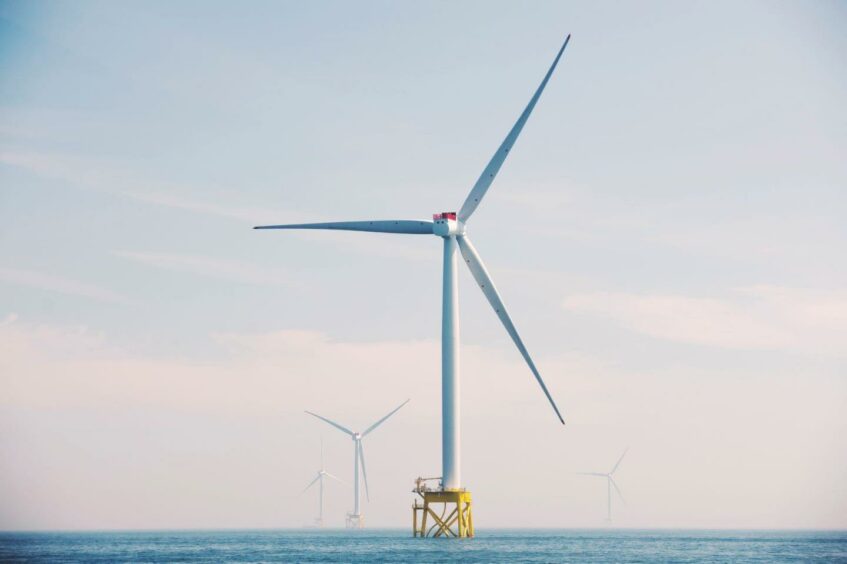 Most of those offshore wind farms will begin to take shape towards the end of the decade, with aspirations for a large part of the manufacturing work to take place domestically.
Ms Sturgeon recently told an industry conference that she expects ScotWind to be a turning point in Scotland's chequered offshore wind past.
BiFab
To date, there has been little, or arguably no, industrial benefit for Scotland from the wind farms operating just a few miles off the coast.
The vast majority of the work for most of the projects has taken place overseas, with bits of kit then being shipped over.
The plight of Scotland's renewables manufacturing sector was underscored in 2020 when Burntisland Fabrications (BiFab) collapsed into administration.
Announced in December that year, the decision to wind up the company followed Holyrood pulling financial support.
In turn, that is thought to have led to the collapse of a £2 billion lifeline deal to build eight turbine jackets for the Neart Na Gaoithe (NnG) offshore wind farm.
Trade unions said it exposed the "myth of Scotland's renewables revolution", while BiFab blamed the "absence of supply chain protections" for its fate.
The contract was subsequently picked up by Harland and Wolff, which also took over the old BiFab yards in Methil and Arnish.
But the London-listed firm recently confirmed it had abandoned the work after meeting a number of challenges.
Beyond Oil and Gas Alliance
A real centrepiece of Ms Sturgeon's time as FM was Glasgow's hosting of the Unite Nations flagship COP26 conference in 2021.
Delegates from across the globe, as well as a good number of protestors, descended on Scotland's second largest city to come up with a plan for tackling climate change.
At the time, the UK's oil and gas industry was something of whipping boy, with its future a point of widespread discussion.
During the vent, First Minister Nicola Sturgeon said the SNP-Scottish Greens Scottish Government was "considering joining" the Beyond Oil and Gas Alliance (BOGA).
Scotland is yet to join up to the pact, which features the likes of Denmark, Costa Rica, France, Greenland and Ireland.
Ms Sturgeon also declared her opposition to the Cambo oilfield, which at the time was a battleground between industry and activists.
An oil and gas sovereign wealth fund
The UK's lack of an oil and gas driven sovereign wealth fund, akin to that of Norway, is something of a sensitive subject for many.
During the SNP conference in Aberdeen, in which she also indicated she would be in charge of the party for some time to come, Ms Sturgeon pledged to create a £20 billion, posit-independence oil investment fund.
Financed using "remaining" oil revenue, the cash would be spent in the first decade of Scotland leaving the UK.
Ms Sturgeon stopped short of declaring her support for future oil and gas production, still a divisive issue within the SNP.
"It's Scotland's oil"
Indeed, "it's Scotland's oil" became a ubiquitous slogan during the 2014 independence referendum campaign, when prices were still buoyant.
Should the Yes vote have succeeded then, the North Sea was to be the foundation stone of an independent Scotland's economy for years to come.
But more recently, Ms Sturgeon's attitude towards the oil and gas sector has gone down badly with some in her party.
Fergus Mutch, the SNP's former head of communications and research, said blocking the Cambo field would lead to "unemployment and more imported oil for decades".
Changing tack from oil and gas, the Scottish Government now underlines the vast potential of the country's renewables resources as a key reason for independence.
Green Freeports
After many a delay to the process, Ms Sturgeon also missed out on the announcement of Scotland's green freeport winners.
Cromarty Firth and Forth were selected as the two locations that will benefit from the creation of dedicated zones with tax and regulation incentives.
Aberdeen's failed bid was a bitter pill to swallow for the north-east, with the region's carbon capture and storage (CCS) bid also missing out.
Recommended for you

Scottish energy minister lambasts 'tone deaf' Labour North Sea policy