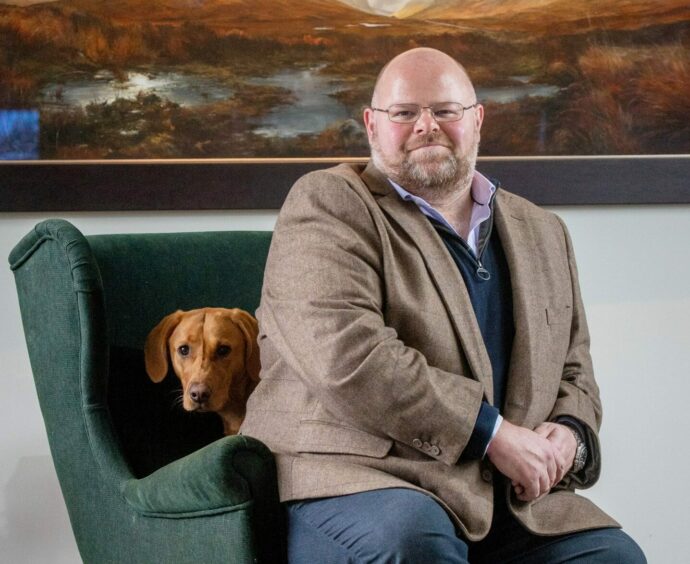 An Aberdeen energy boss has set up his own HSE business to help the sector navigate a "stark change" in risk profiles seen in recent years.
Steven Harris, formerly of Vysus Group (Lloyd's Register) and TotalEnergies, said "Integrity HSE" will help companies navigate issues from legislative changes to mental health of staff, to new technologies and skills shortages.
The consultancy and training provider will offer "legally required HSE competent advice" to companies without the need for them to add full-time workers to their roster.
Meanwhile it will operate as the only double-licensed training provider in Scotland for Institute of Occupational Safety and Health (IOSH) and the International Institute of Risk and Safety Management (IIRSM) standards.
Integrity HSE will also focus on supporting SMEs into the UK HSE landscape, alongside support of new entrants into foreign and domestic markets.
The firm is "conservatively projected" for £860,000 turnover in its first year, with that figure expected to "grow significantly within the following years".
Mr Harris meantime expects to make "at least five full-time hires" within the next year, welcoming the first two of those before the end of April.
Asked why he's launched the HSE business now, Steven Harris noted "significant shifts in the energy industry" – already in flux because of the transition to net zero – in recent years due to factors including "the global pandemic, increasing geopolitical uncertainty, the climate emergency, debt crisis, and many more".
"This means my new clients will face some huge challenges in the coming years, ranging from skills shortages to legislative changes and the adoption of new technologies.
"I created Integrity HSE to help our clients successfully navigate these changes with simple, effective, and sustainable solutions that ultimately turn risk into opportunity."
Mental health and charity work
Launching the firm today, Mr Harris noted concerning figures around mental health, released last week by the IADC North Sea chapter, for offshore workers and the need to provide robust support.
"Not only can Integrity HSE help employers support their workforce in terms of mental health, but we also deliver the one-day IOSH accredited Managing Occupational Health and Wellbeing course.
"Research by IOSH states that 69% of managers have not been trained to even recognise the signs of poor mental health; we hope to change that."
Mr Harris recently published a leadership book, with proceeds going to the Macmillan cancer support charity, and he intends to keep up philanthropic work through Integrity HSE.
"My dedication to that charity will not change, and I look forward to positioning the business to help raise awareness and fight cancer at every opportunity.
"It also genuinely moves me when I hear stories about those within my local community in Aberdeen struggling to heat their homes and put food on the table. Although I don't know what it looks like yet, Integrity HSE will also work to help those families."
Find out more about Integrity HSE here.
Recommended for you

Leading and learning to enhance energy sector's HSE performance