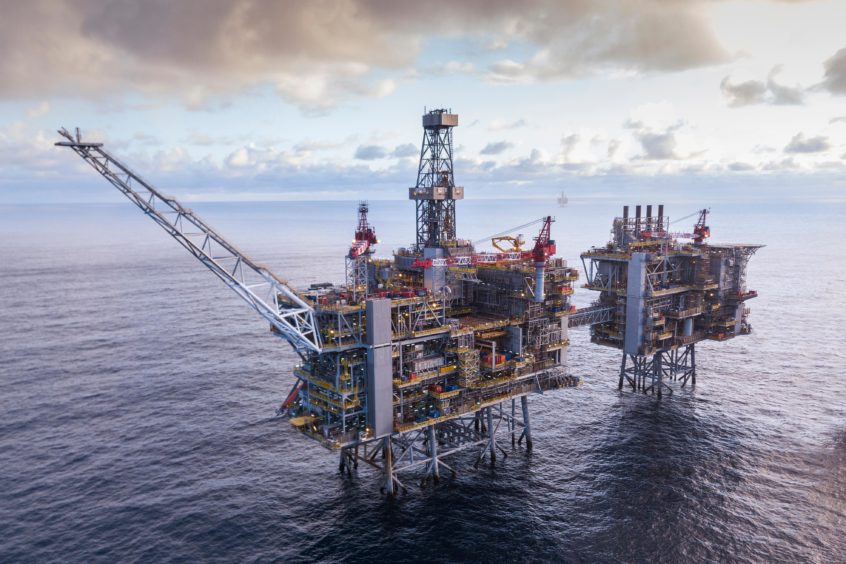 Sparrows workers on BP installations have shelved plans to strike after agreeing on the equivalent of a 10% pay rise.
Almost 50 offshore workers employed by the contractor were set to down tools before agreeing on a deal that guarantees them an extra three weeks of paid leave.
Crane operatives, crane maintainers, lifting personnel and deck crew were all involved in the dispute.
Sparrows said: "We are pleased that our employees working on BP assets in the North Sea have decided against taking part in industrial action."
The members represented by Unite the Union are employed by Sparrows on BP's Andrew, Clair, Clair Ridge, ETAP, Glen Lyon and Mungo installations.
Meeting demands
Not only did those on Sparrows' books receive the additional days off, they were also granted overtime at time and a half, for hours worked above the normal 12-hour shift.
The agreement will also implement the 2022 pay rise across all elements of the workers' wages, terms and conditions.
In a statement, Sparrows said: "We have previously increased rates in line with industry standards and propose to continue with that alignment.
"We are working with our clients to deliver our normal operational services during these periods of action while ensuring the ongoing safety of personnel and operations.
"We continue to meet with union officials and employee representatives and are engaging in constructive discussions with them, and our clients, to bring this dispute to an end."
Strikes called off in midst of 'tsunami of industrial action'
As a result of demands being met, the Sparrows strike action that was set to take place from March 29 until June 7 has now been called off.
Saying that the union members "were fully prepared to strike and fight for a better deal", Unite's general secretary, Sharon Graham, said: "We urge other North Sea contractors and operators, including Sparrows Offshore Service where we remain in dispute, to acknowledge our members' resolve, do the right thing and come back with a deal our members can accept in order to avoid a possible tsunami of industrial action."
'We are coming after you'
Despite the dispute being settled, firms such as Sparrows are being warned not to rest on their laurels.
Vic Fraser, regional officer for Unite warns: "Unite's members on BP assets overwhelmingly accepted a revised offer by Sparrows. It's a great deal which secures an extra three weeks paid leave, which is the equivalent to a 10 per cent wage rise. We have also secured other improvements to pay, terms and conditions. The dispute on BP assets is now over, however, operators need to pay attention to the way they treat their contractors. If they do not, then Unite has a simple message: we are coming after you."
Yesterday, the union announced around 1,400 North Sea workers employed by several contractors have backed strike action.
The trade union has warned that this could create a "tsunami" of unrest, with Bilfinger UK, Stork, Petrofac, and Wood workers preparing to walk out.
Unite says that this will affect the following UK operators; BP (LON: BP), CNR International, TAQA, EnQuest (LON: ENQ), Harbour Energy (LON: HBR), Ithaca Energy (LON: ITH), and Shell (LON: SHEL).
According to the union, it is "the biggest mandate" it has received in the offshore sector for a generation and could threaten the UK's energy security.
Recommended for you

Lawyers warn of majeure impact to firms from North Sea strikes