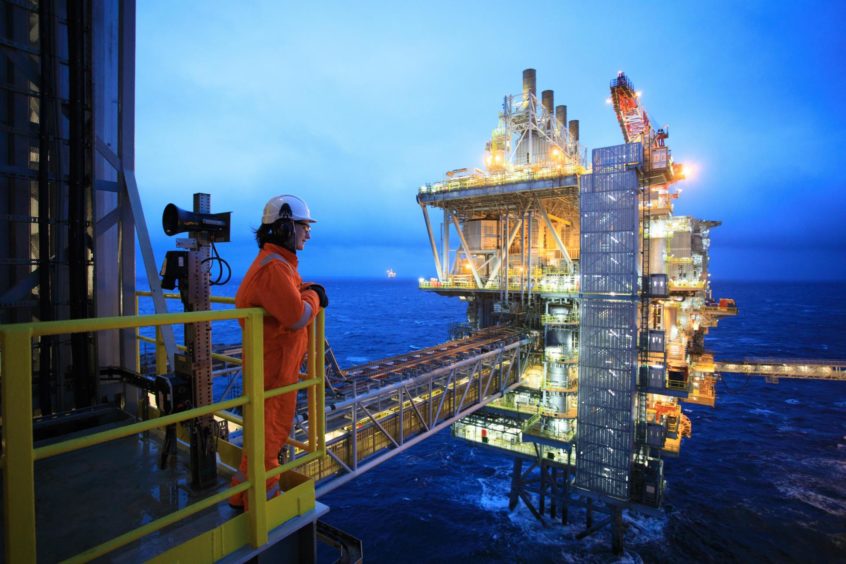 Numerous North Sea oil and gas platforms could be brought to a standstill as hundreds of offshore workers prepare to down tools.
Unite announced on Monday that major operators face a "tsunami" of industrial unrest within weeks, as around 1,400 members across five companies demand a better deal on jobs, pay and conditions.
According to the union, it is "the biggest mandate" it has received in the offshore sector for a generation, and could threaten the UK's energy security.
Among the operators Unite says will be impacted by the action are BP (LON: BP), CNR International, TAQA, EnQuest (LON: ENQ), Harbour Energy (LON: HBR), Ithaca Energy (LON: ITH), and Shell (LON: SHEL).
The prospective action includes 700 workers at contractor Bilfinger, 300 at Stork, 80 Wood employees, as well as 50 from Petrofac.
They range from electrical, production and mechanical technicians, to deck crew, scaffolders crane operators, pipefitters, platers, and riggers.
But around 50 Sparrows workers on BP assets wont take part in the action, after a deal was reached at the eleventh hour.
It is understood Energy Services Agreement (ESA) unions the RMT and GMB have also balloted members across a number of companies as unrest in the basin comes to a head.
That's despite members of the collective bargaining agreement recently pledging to promote "stable industrial relations" for energy security.
A significant percentage of the total workforce could walk out
According to a report from Offshore Energies UK's (OEUK), there are around 11,500 people living and working on North Sea platforms at any one time.
And while it's unlikely that those who have voted in favour of strikes will be offshore at once, the action will inevitably have a big impact.
Unite general secretary Sharon Graham said: "Oil and gas companies have been given free rein to enjoy massive windfall profits in the North Sea; drilling concessions are effectively licences to print money.
"1400 offshore workers are now set to take strike action against these employers who are raking it but refusing to give them a fair share of the pie. This will create a tsunami of industrial unrest in the offshore sector.
"Unite will support these members every step of the way in their fight for better jobs, pay and conditions."
Bumper profits fueling fury
Strikes have dogged the North Sea for well over a year now, spurred on by inflationary pressures and the UK's ongoing cost-of-living crisis.
Feelings of injustice within the oil and gas sector have been particularly acute, given many of the majors recorded record profits last year.
Issues around three week on/ three week off rotas for the workforce, described as "hated" due to the pattern's impact on mental health, have also reared their head.
John Boland, Unite industrial officer, added: "Unite has received unprecedented support in favour of industrial action in the UK Continental Shelf. It is the biggest mandate we have received in a generation in the offshore sector. There is no doubt that this is directly linked to oil and gas companies reaping record profits while the workforce gets scraps from the table.
"Unite's members are angry at the corporate greed being shown by offshore operators and contractors. Now these major global companies are set to face the consequences as dozens of offshore platforms will be brought to a standstill in a matter of weeks."
Katy Heidenreich, OEUK's supply chain and people director, said: "We are disappointed to see that the ballot has resulted in the decision to move towards industrial action and would urge all parties to continue to work together constructively to address the concerns raised.  Across the UK, workers continue to be impacted by the cost of living crisis. However, industrial action does not offer a solution , nor is it helpful for our sector which is doing all it can to attract the investment essential to protect jobs and to ensure national energy security."
Responses from impacted contractors and operators
A Wood spokeswoman said: "We have received confirmation from Unite the Union that members employed by Wood on three TAQA UK assets, have voted in favour of industrial action. We remain committed to ongoing dialogue with our employees, our client, and the Union to bring the ongoing grievances to resolution. Personnel and operational safety remain our top priority and operations are unaffected at this time."
A Shell spokesman said: "We continue to support constructive dialogue between Unite and contracting companies to reach a mutually agreed outcome."
A spokesman for Bilfinger UK, said: "We have been made aware by Unite that a number of our employees have voted in favour of industrial action. We engage with unions on all employment matters and are continuing to work with them, our clients and our employees to find a resolution."
Meanwhile, a representative for Stork said: "Stork, as an employer and signatory of the Energy Services Agreement, has worked with the trade unions, ESA signatories, operators and our workforce representatives to help find solutions. As expected, we received notification of Unite's ballot results.
"Stork remains focused on engaging with all stakeholders to reach a resolution that protects and sustains employment opportunities and supports safety and operational continuity – this remains our absolute priority.  We believe all parties share a strong commitment to resolve this dispute as quickly as possible, to ensure a sustainable solution for the UKCS.  We will play our part to help deliver stability for the sector."
All of the named operators and companies have been approached for comment – CNR and Harbour declined.
Sparrows settles dispute
Sparrows said: "We are pleased that our employees working on BP assets in the North Sea have decided against taking part in industrial action.
"They have accepted our offer with a revision to the terms and conditions. We will continue to work with our employees, the trade unions, and BP to ensure the safety of personnel and operations is maintained as the changes are implemented.
"Employees working for various other clients have voted in favour of industrial action.
"We have previously increased rates in line with industry standards and propose to continue with that alignment.
"We are working with our clients to deliver our normal operational services during these periods of action, while ensuring the ongoing safety of personnel and operations. We continue to meet with union officials and employee representatives and are engaging in constructive discussions with them, and our clients, to bring this dispute to an end."
Recommended for you

Exclusive: Over a third of North Sea workers too heavy for lifeboats