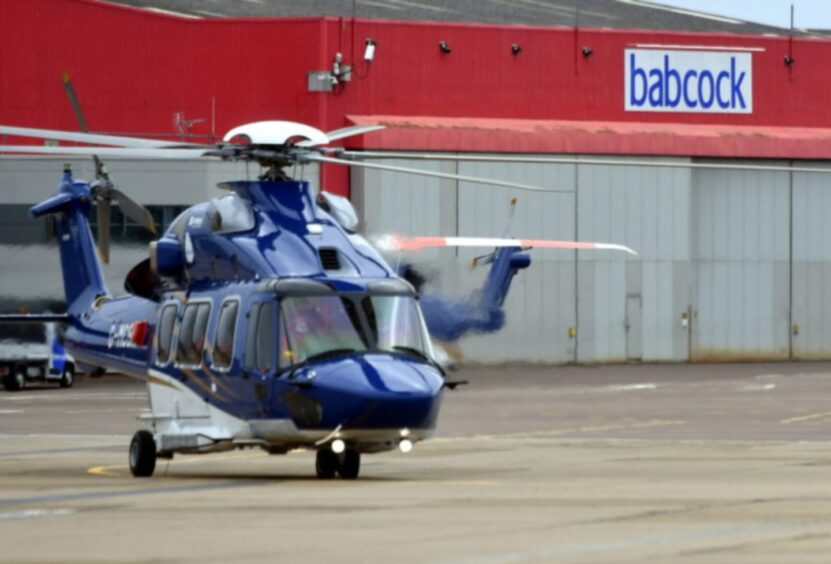 The sale of Offshore Helicopter Services UK, the former North Sea business of Babcock,  has been approved following a turbulent 18 months for the firm.
The purchase of the Aberdeen-based helicopter firm has been approved and South African firm Ultimate Aviation is set to take over.
"With this partnership, we can access greater resources, more scope for expansion, and improved efficiencies, all while maintaining our company culture and commitment to clients," Ultimate Aviation said.
At the start of the year helicopter operator CHC announced that it had closed a deal to offload Offshore Helicopter Services UK to the South African firm after the UK competition watchdog ordered the sale of the Babcock (LON: BAB) business.
CHC's acquisition of its competitor was blocked as the competition authority claimed it would "significantly reduce rivalry" in the North Sea.
The roadblock ultimately led to the sale of Ultimate Aviation which currently has no presence in the UK North Sea market.
Managing director of Offshore Helicopter Services (OHS), Paul Kelsall, said: "Operating as an independent business working alongside the Ultimate Aviation Group we will be in a strong position to put in place a strategy and vision that suits our market and allows us to grow.
"We want to thank our employees for their hard work, dedication, and commitment to OHS over the past 18 months, and we look forward to the opportunities that this partnership will bring.
"OHS will continue to operate under its current name, and its team will remain intact.
"The acquisition is effective immediately, and OHS will work closely with Ultimate Aviation to begin exploring new opportunities."
'A clear road map ahead'
On the 1st of December last year a firm listed under the name Ultimate Aviation Group UK, incorporated on Company House, listing Mr Shaun Bradley, a South African native, as its director.
The divestment to Ultimate Aviation Group covers the UK arm of Babcock – now known as Offshore Aviation UK – which as of last year employed around 500 people.
Shaun Roseveare, Chief Executive Officer of Ultimate Aviation, added: "This acquisition marks an exciting new chapter for our business, and we are looking forward to expanding our reach into Europe.
"The energy sector as a whole has faced significant challenges in recent years and OHS has not been immune to this.
"However, with steadier market dynamics now emerging both OHS and Ultimate Aviation believe that with the right plan in place there is significant scope for growth.
"With more operational freedom to react to changes in the market, OHS and Ultimate will work together to look at opportunities, apply operational excellence and develop new capabilities in order to secure a successful future for the group.
"I want to thank the OHS team for their dedication to the business during the 18-month CMA process.
"It has been challenging but the business has now come out of the process stronger with a clear road map ahead."
Recommended for you

TotalEnergies' Payer talks skills, safety and diversification in North Sea