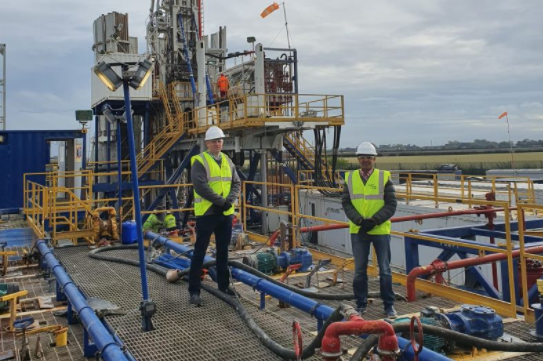 Reabold Resources has announced a share buyback drive and a new audit of its reserves ahead of plans to farm out stakes in its portfolio.
In an operational update on Friday the London-listed upstream investor said it had launched an initial £750,000 buyback programme. The disbursement forms part of wider plans to return some £4 million in excess cash to shareholders in the wake of the sale of its stakes in the Victory field to Shell.
Reabold (AIM:RBD) said it would evaluate how to return the remaining £3.25m once the full £9.5m payment from Shell had been made.
Co-CEO Stephen Williams said the company "believe that this represents the most effective way that Reabold can access additional resource on a per share basis for its investors, whilst we await the drilling of West Newton B-2" – a major UK onshore play set to be drilled with partners this year.
The firm said it intends the WN B-2 well to be followed by a "multi-well development programme" based on a 50,000 cubic feet per day gas facility.
At the same time, Reabold announced the publication of a new competent person's report (CPR) prepared by RPS Group on four of its North Sea licences.
It follows a separate CPR in February on licence P2478, which includes the Dunrobin West prospect and confirmed significant resource potential.
This latest report covers licences P2464, P2504 and P2605, in which Reabold has a 100% working interest, and licence P2478, in which Reabold has a 36% working interest.
Reabold acquired the licences from Corallian Energy for £250,000 last May.
The report outlines a mean estimate aggregate of unrisked net prospective oil resources at 148.5 million barrels and mean unrisked net prospective gas resources of 211.6 bcf (around 36.5 million barrels of oil equivalent).
These comprise a number of play types of both gas and oil with proven potential from analogue fields, it said.
Reabold said the new data would support its ongoing farmout and marketing process for the North Sea assets.
It again helps place the group on an even footing after a series of takeover bids and attempts to oust its current leadership.
An approach by Portillion SPV O&G, part of Portillion Capital, was aborted earlier this month after the bidder declined to put down a firm offer, saying it would "not be fair to shareholders".
The firm – headed up by Kamran Sattar – also hit out at Reabold's board for failing to "engage meaningful", and reiterated its support for a changing of the guard.
Mr Sattar was previously a ringleader in the Reabold Requisition, which moved last year to topple the company's top brass and take control of the North Sea operator.
Recommended for you

Reabold banks £5m payday from Shell over Victory gas field deal