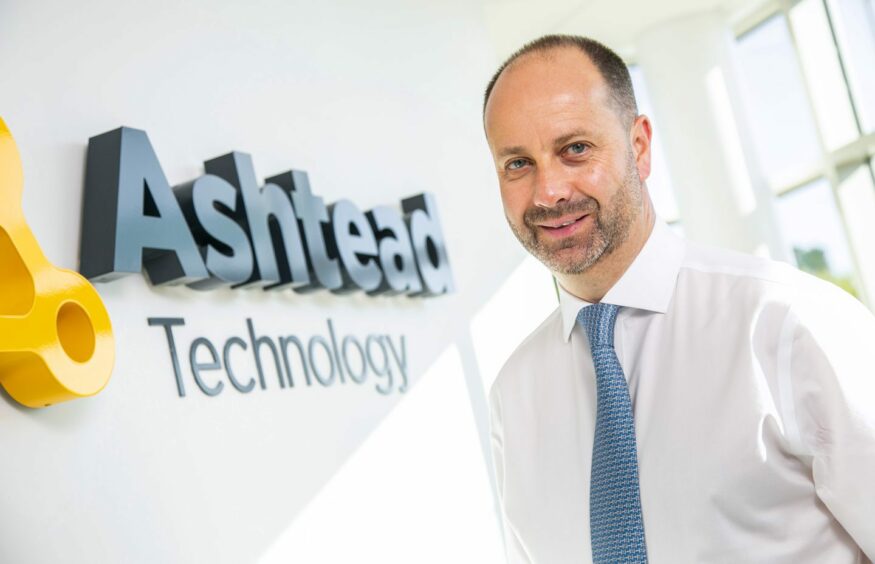 Ashtead Technology (AIM: AT), the Aberdeenshire based subsea equipment firm, saw profits leap 34% in 2022 on higher activity levels and recent acquisitions.
Releasing its full-year results today, Ashtead hailed "record customer backlog" with strong market outlook across oil and gas and offshore renewables.
Revenues increased 31% year on year, from £55.8m to £73.1m, with the offshore renewables and oil and gas markets up 22% and 35% respectively.
Headcount has increased, from 204 in 2021 to 260 at year-end, after the acquisition of WeSubsea in September and Hiretech in December.
On a pre-tax basis, profits for the firm totalled £16.3m, more than four-times that of 2021's £3.5m.
The firm, which listed on the AIM market in London in 2021, said its rental fleet has increased from 17,000 to 19,000 items, while net debt is up slightly from £22.7m to £28.7m.
CEO Allan Pirie said: "This has been a very successful and busy year for Ashtead Technology. We believe we are well-positioned to exploit the many growth opportunities that lie before us in 2023 and beyond, driven by higher activity levels across both oil and gas and offshore renewables markets.
"With a full year's benefit of our two recent acquisitions, coupled with enhanced financial firepower, we will look to further expand our offering whilst continuing to grow within our existing markets."
The directors are recommending a full dividend of one pence per share for the year ended 31 December 2022.
Chairman Bill Shannon noted the firm has been "delivering beyond expectations" since the 2021 IPO, even through the events of recent years with "increased fears of recession and cost inflation".
"Ashtead Technology has successfully mitigated these risks to date through increased pricing and successfully increased utilisation of its equipment rental fleet through 2022.
"With a healthy cash position, recently increased debt capacity and a highly experienced management team, I have every faith in our ability to continue to monitor and mitigate risk whilst implementing our growth strategy.
"The Board is confident that the strategic investments made during the year will contribute to further progress in 2023 and beyond."
Recommended for you

Interview: Anasuria on 'exciting' first year as North Sea duty holder