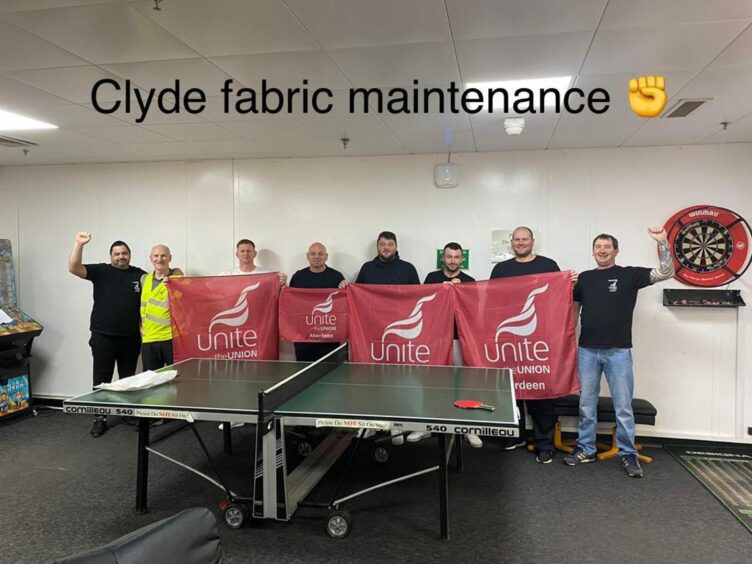 The more than one thousand workers that have been taking industrial action in the North Sea are bringing their strike action to a close.
However, with union members not receiving offers from their employers, Unite the Union plans further action, dates of which will be announced in the coming weeks.
Trade body Offshore Energies UK opposed the strike action, telling Energy Voice: "Workers in all sectors across the UK are feeling the impact of the cost-of-living crisis, however industrial action does not offer a solution, nor is it helpful for our sector, which is doing all it can to attract essential investment to protect jobs and meet the UK's energy needs."
Irene Bruce, OEUK's Energy Services Agreement (ESA) manager added: "We understand some progress is being made, and discussions are continuing with the aim being for all concerned to reach an acceptable outcome.
"As before, some installations will experience reduced staffing levels, however the focus remains on maintaining safe operations for our people and on continuity of production to maintain energy security for the UK."
Background
Thursday marked the last day of industrial action for most of the firms involved, however, Petrofac workers will have their last day of strike action today.
There have been 1,200 union members downing tools across various North Sea installations in a bid to secure better pay and working conditions.
Union members employed by Petrofac, Wood, Stork, Sparrows and Bilfinger downed tools on Wednesday as part of an ongoing dispute that saw 1,400 workers take strike action last month.
Unite the Union's Bilfinger representative has confirmed that members employed by the firm have not received any offers since they began the 48 hours of industrial action which came to a close on Thursday.
However, it has not been confirmed if other firms have supplied an offer to staff since the industrial action started this week.
Wood has said it has no updates to provide on the situation and the other firms involved have not confirmed if they have provided their staff with an offer.
All firms involved have been asked for comment on the situation.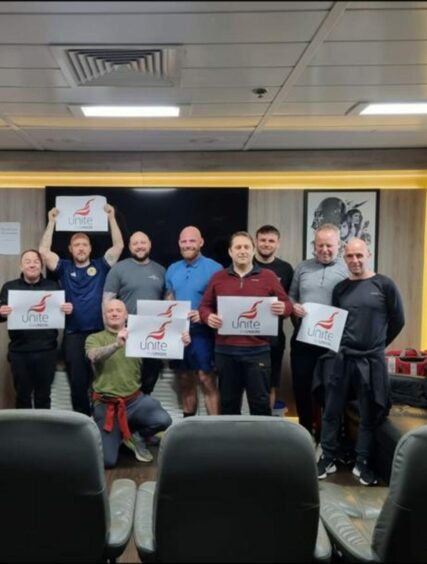 Wood supplied an offer to its employees ahead of the action on Wednesday, however, the union members rejected it and opted for industrial action.
Ahead of the action, a Wood spokeswoman said: "We are disappointed that a proposal, offering increased pay and a new retention scheme for all Wood employees working on TAQA's UK assets, has been rejected.
"We believe the new offer addresses the issues raised by our employees and the trade unions, providing a fair and mutually acceptable resolution to all parties.
"We are working alongside our client on contingency planning to ensure continued safe operations."
There have been no further updates on whether members employed by the other firms being hit by industrial action have provided an offer to their employees.
Yousaf backs the 'phenomenal contribution' of the workers
The 1,200 workers in UK waters deciding to down tools has been a hot topic with First Minister Humza Yousaf addressing the issue at the opening today of the All Energy conference in Glasgow this week.
Mr Yousaf called for all parties to find a resolution to the wave of strike action, saluting the "phenomenal contribution" that offshore oil and gas workers have made to Scotland over the years.
Recommended for you

Offshore Europe in the 90s: Unsettled times as Brown plans North Sea tax raid