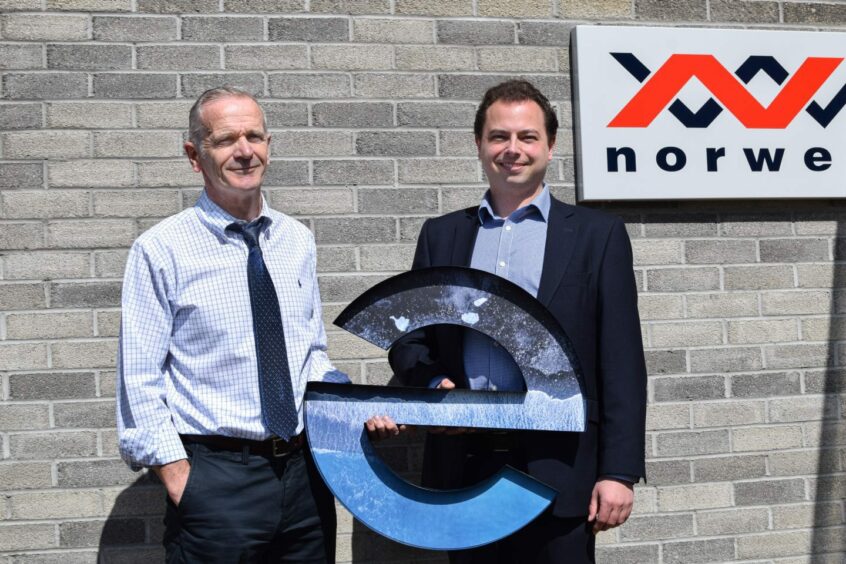 Newcomer Elemental Energies has continued its run of acquisitions with the buy-out of fellow Aberdeen firm Norwell Engineering.
Elemental, an independent energy consultancy, came into the market with a bang in December with the takeover of Vysus Group's Senergy Wells business.
The firm has now completed the buy-out of Norwell Engineering, based in Westhill just outside of Aberdeen.
Norwell has been working since 1989 in well engineering and project management, serving the global oil and gas industry.
The company has a turnover of approximately £10 million per annum. When combined with the former Senergy Wells' turnover, Elemental Energies' revenue is expected to exceed £27 million in its first year.
The latest deal means a core international team of 15 staff members, alongside a wider set of long-term contractors, will transfer to Elemental Energies.
Elemental, who confirmed no redundancies are expected, said it takes its workforce up from 75 to 105.
The firm is undertaking a series of acquisitions to cement its position as "the leading wells-focused energy consultancy".
'Impressive track record'
It provides a connected approach to global energy challenges across upstream oil and gas, decommissioning and low-carbon sectors like carbon capture, utilisation and storage (CCUS) and geothermal.
A strategic programme from Elemental Energies is expected to see further acquisitions this year.
Chairman Martyn Fear said: "Norwell Engineering is a fantastic addition to our business. Their unrivalled experience in delivering major wells projects around the world further strengthens our capability and expands the opportunities to partner with operators, EPCs and other service companies.
"Their team has delivered more wells than any other independent consultancy and has decommissioned more wells than any of their peers. This impressive track record and reputation for excellence combined with our own extensive in-house capabilities now gives us a competitive edge on a global scale."
Established in 1989, Norwell Engineering has built its reputation as the go-to wells specialist for large scale and challenging projects.
Some of its notable work includes advising as well control experts during the BP Macondo trial and, since 2018, project managing the delivery of the $6bn KG-DWN-98/2 deepwater field development in the Indian Ocean for ONGC.
More Elemental acquisitions expected after Norwell Engineering
Iain Adams, manging director of Norwell Engineering, said; "I'm extremely proud of our team at Norwell Engineering. Over the last three decades we have delivered many industry firsts and been behind multiple flagship projects from drilling wells in world record water depths to delivering more than 500 project managed wells globally since 1989.
"As we look to the future and how our world-leading expertise can support the transition of the energy sector through decommissioning and to low carbon, joining Elemental Energies is a natural fit and we look forward to integrating our teams to provide best-in-class, independent engineering and project management across oil & gas, decommissioning, CCUS and geothermal projects."
Elemental Energies director Michael Daffron added: "The Norwell team has earned an enviable reputation for successfully managing the largest and most challenging wells projects for clients around the world over the past 34 years, and we are delighted to welcome their wealth of expertise, team and clients to the company."
Recommended for you

Sapura Energy heads off creditors for now, signs 10 contracts