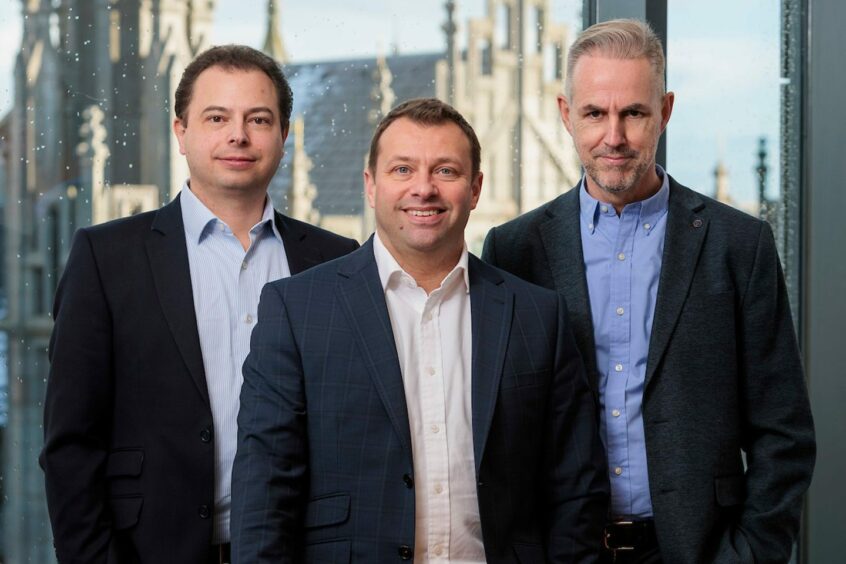 A newly launched Aberdeen company has completed a buy-out of the Senergy Wells specialist business at consultancy Vysus Group.
Elemental Energies will take on a core wells team of 20 from Vysus Group over the coming weeks, alongside various supporting contractors in the UK and globally.
The strategic buy-out, for an undisclosed sum, means no redundancies will take place, and comes as Elemental is due to open offices in Aberdeen in early 2023.
Vysus, formerly known as the Lloyds Register Energy division, told its staff last month that it would be divesting its Senergy Wells team as part of a strategic review.
Elemental is privately owned, and led by its chair, industry veteran Martyn Fear.
'Fully committed to the long-term future of Aberdeen'
Mr Fear brings almost 40 years of experience to the role, having previously been the Global Head of wells for Maersk Oil.
The majority of his career has been spent in well-focused and leadership roles with operators.
He said: "Today marks the first step towards a focused and exciting chapter for Elemental Energies. We have formed the company to provide a connected engineering approach to global wells challenges. By building an integrated team of the world's brightest wells-focused engineering talent, on behalf of our clients we are able to apply deep experience developed in the oil and gas sector to solving the complex challenges of oil & gas, decommissioning and low carbon projects.
"We are fully committed to the long-term future of Aberdeen. The city is rapidly becoming one of the world's leading diversified energy hubs – creating new job opportunities and providing pathways for people in the oil and gas sector to transfer their skills. We look forward to playing an active role in this."
Senergy Wells a growing business
Senergy Wells, a subsidiary of Vysus, has seen growth in 2022, including a clutch of £5m contracts in February.
The firm has clients including Shell, Harbour Energy UK, Energean, Repsol and TAQA, and said at the start of the year it was kicking off a recruitment drive to bolster its experience "across services from exploration to decommissioning".
The divestment of the Senergy Wells business is because it does "not align" with Vysus' core business, despite growth in 2022, the group said.
Vysus Group is the rebranded name for Lloyds Register Energy division in November 2020, which came after LR cut nearly 50 jobs from its upstream division earlier that year.
CEO David Clark wished the team all the best on their next chapter with Elemental.
"Vysus Group continues to expand and develop its offering, delivering high-value technical consultancy services to our global customer base. While Senergy Wells has continued to grow throughout 2022, the activity mix does not align with our longer-term core strategy, and we believe the business will prosper more effectively under the ownership of a company fully focused in the wells management sector.
"We're proud of the legacy, history and strong market recognition that the Senergy Wells business has delivered in recent years and we wish the team every success in this next chapter. Elemental Energies is an ideal home for both the team and the clients we have worked with, which will now be supported by Elemental."
New home for Vysus team at Elemental Energies
Elemental has promised more announcements on its development and leadership in 2023.
Director Michael Dafforn added: "The Senergy Wells team is hugely experienced and respected globally, and we will work to further nurture and develop this capability. Everyone who is joining Elemental will play a central role in shaping our future. We are delighted to welcome them and their clients to the company.
"Senergy Wells, with its leading reputation and heritage, provides the perfect platform for our future growth and acquisitions as we look to become the leading independent wells-focused consultancy."
Recommended for you

Sapura Energy heads off creditors for now, signs 10 contracts