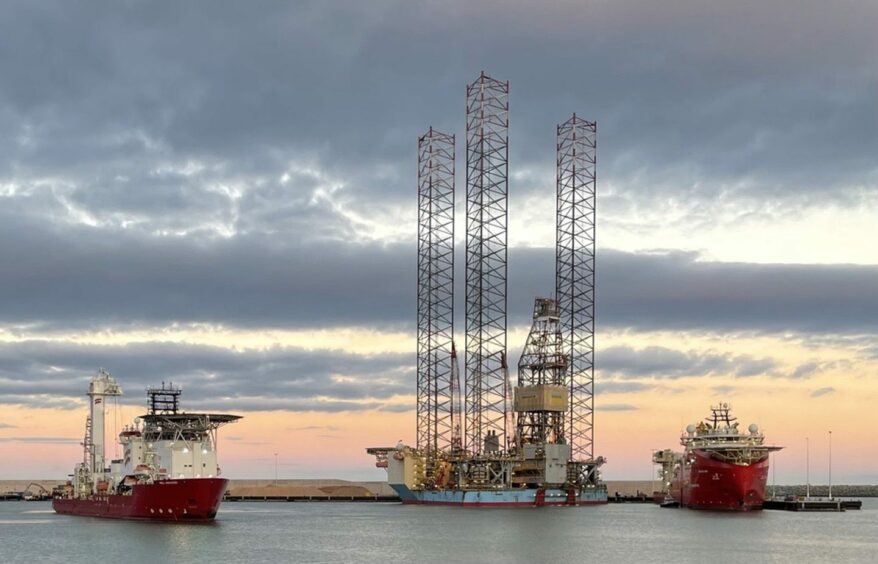 The Noble Innovator, the giant oil rig which has become a part of the Aberdeen skyline in recent months, is set to depart the city's South Harbour on Friday.
Having docked in the £400m expansion to the Port of Aberdeen in February the 200-metre-high legs of the jack-up oil rig were welcomed by port bosses at the time of its arrival.
It is now due to depart for a contract with BP.
Roddy James, chief commercial officer at Port of Aberdeen said in February that the arrival of the rig for major maintenance work is "a great win for the Aberdeen area and the whole of the north-east because it really means we can start to do projects like this".
Not everyone welcomed the addition to the Granite City's skyline with local residents in Torry, which is next to the South Harbour, criticising a lack of community input into the vessel's arrival.
However, Mr James explained at the time: "It's about securing jobs for the north-east."
Maintenance work has been carried out on the rig and it is now set to go to work for UK energy supermajor BP, taking on a decommissioning gig in the central North Sea.
At the time of the Innovator's arrival, Port of Aberdeen said the maintenance work scope will benefit the city's economy and create jobs in the region through a "multi-million pound investment in local contract awards".
The rig was the talk of the town when it entered the south Harbour, with Energy Voice sharing a video showing the view of the city from the vessel.
With successful work being carried out, vessels such as the Innovator may become a common sight on the north-east coastline.
However, others will likely not rival the 200-metre-plus height of the Noble Innovator.
Mr James said: "She's probably one of the largest we'll see, height-wise, but we can have other vessels that are longer or deeper but from a height perspective we probably won't see anything taller than that."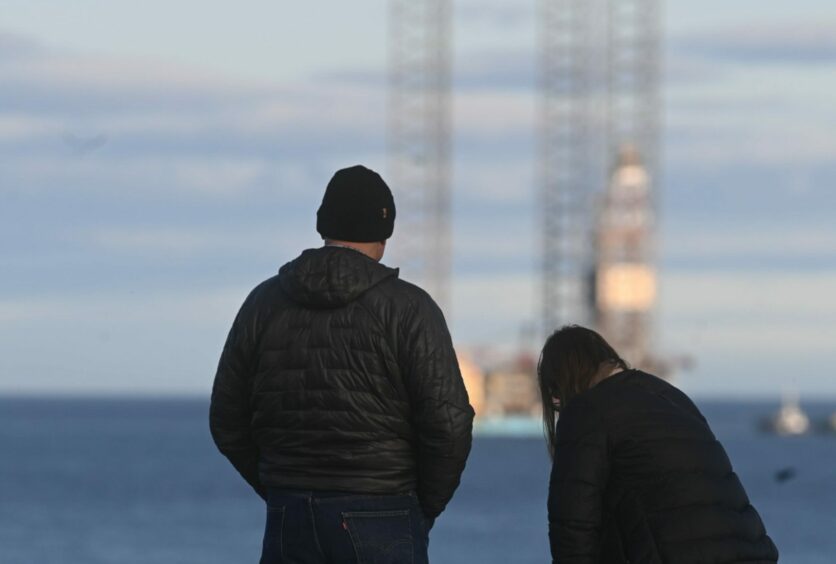 Recommended for you

WATCH: Noble reveals new footage of Innovator jack-up leaving Aberdeen