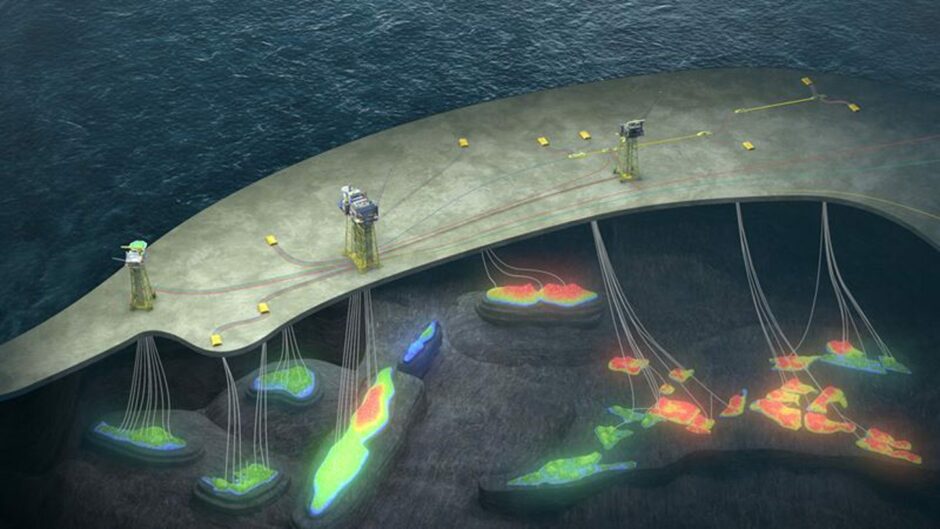 Aker BP has awarded Heerema Vlissingen a contract for the procurement and construction of the Munin jacket in the Yggdrasil area.
Aker Solutions will do the detailed engineering of the jacket and it will be fabricated at the Heerema yard in Vlissingen in the Netherlands.
Jacket procurement will start in the autumn, and construction is set to start at the beginning of 2024.
Project director for fixed facilities deliveries in Yggdrasil, Peter Kupka, said: "This is an important contract for the Yggdrasil development.
"With this award we have placed all major fixed facilities contracts in the Yggdrasil area, and we are in line with our execution plan."
Weighing 5.800 tonnes, the jacket will stand at over 426 feet and it will be installed in a water depth of 344ft.
Eight piles of 197 ft will be used to secure the jacket to the seabed with installation planned for 2025.
Aker BP has secured a deal that means it will take care of all lifting capacity for the installations in the Yggdrasil area.
Heerema Fabrication Group Vlissingen's yard director, Richard Spronk, said: "We are very pleased to be awarded this contract by Aker BP for the procurement and construction of the Munin jacket.
"Constructing sizeable jackets is core business for Heerema Fabrication Group and we are looking forward to working together with Aker BP on this project."
Kupka adds: "We have now secured the execution plan for the Munin jacket from start of engineering to installation.
"Heerema will also be responsible for the installation of the jacket performed under a separate contract between Aker BP and Heerema Marine Contractors.
"Well done to all involved."
Recommended for you

WATCH: Aker Solutions rolls out 1,000-tonne Troll electrification module