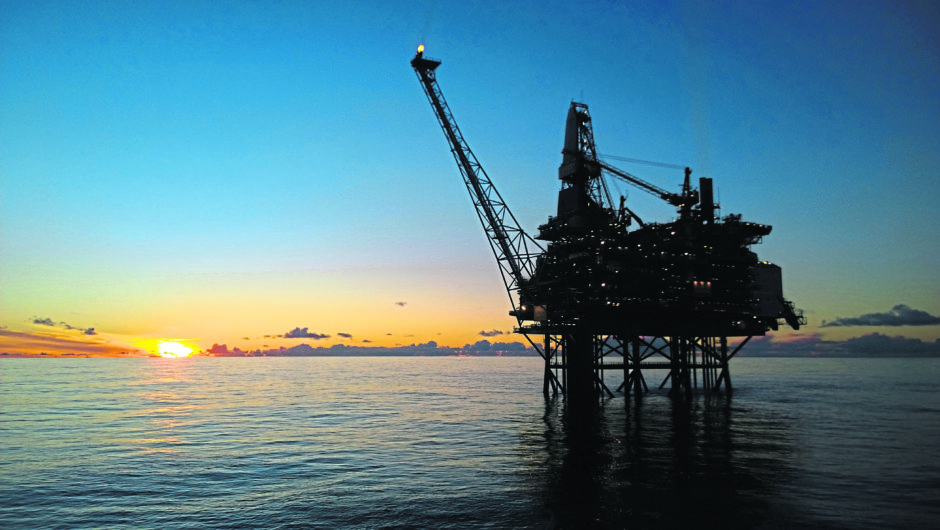 Investment of half a trillion US dollars a year will be enough for the world to meet peak oil and gas demand in the 2030s, according to new analysis.
Despite concerns about underinvestment in upstream, research from Wood Mackenzie claims that the industry can be sustained without a substantial increase to current annual levels of spend.
Peak oil, a theory devised by American geologist M. King Hubbert, is a theoretical point in time when production peaks, and after enters a long and steady decline.
Current upstream investment spending is a little more than half of the $914 billion 2014 peak (in 2023 terms), according to WoodMac's latest Horizons report.
Entitled 'Enough is Enough? Debunking the myth of upstream investment', the study explores the widespread belief that industry is underinvesting and a supply crunch is inevitable, be it sooner or later.
"This was never Wood Mackenzie's opinion" said Fraser McKay, head of upstream analysis for Wood Mackenzie.
"Our long-held view has been that spending and supply would rise to meet recovering demand and that the upstream industry would not and could not reprise the ignominious years of 'peak inefficiency' during the early 2010s."
Since hitting historic lows during Covid-19, demand for oil has bounced back, and WoodMac predicts it will eclipse pre-pandemic highs in 2023.
From 2024, the research body expects oil demand growth to slow, reaching a peak of 108 million barrels per day (b/d) in the early 2030s.
To deliver that spend levels "not much higher than the current run-rate" will be deeded to meet demand through to peak and beyond.
WoodMac gives three key reasons for that; the development of giant low-cost oil resources, relentless capital discipline and a transformational improvement in investment efficiency – much of these changes stemmed from downturns that forced the industry to rethink.
"Conventional greenfield unit development costs have been slashed by 60% in 2023 terms" said McKay, adding "and US tight oil wells generate nearly three times more production today for the same unit of capital than in 2014. New technology, capital efficiency and modularisation have been leveraged to powerful effect."
Most of the industry's oil and gas investment for the rest of this decade, WoodMac predicts, will target advantaged resources: those with the lowest cost, lowest emissions and least risk.
Beyond that, the group expected new supply will become more expensive to develop.
That means industry will depend increasingly on "late-life reserves growth from legacy supply sources, higher-cost greenfield developments and as yet undiscovered volumes" in order to meet demand.
"Counterintuitively, the half-a-trillion run rate will need to be maintained beyond peak demand," added McKay.
Recommended for you

Road to ADIPEC 2: Policy and finance in the road to net zero