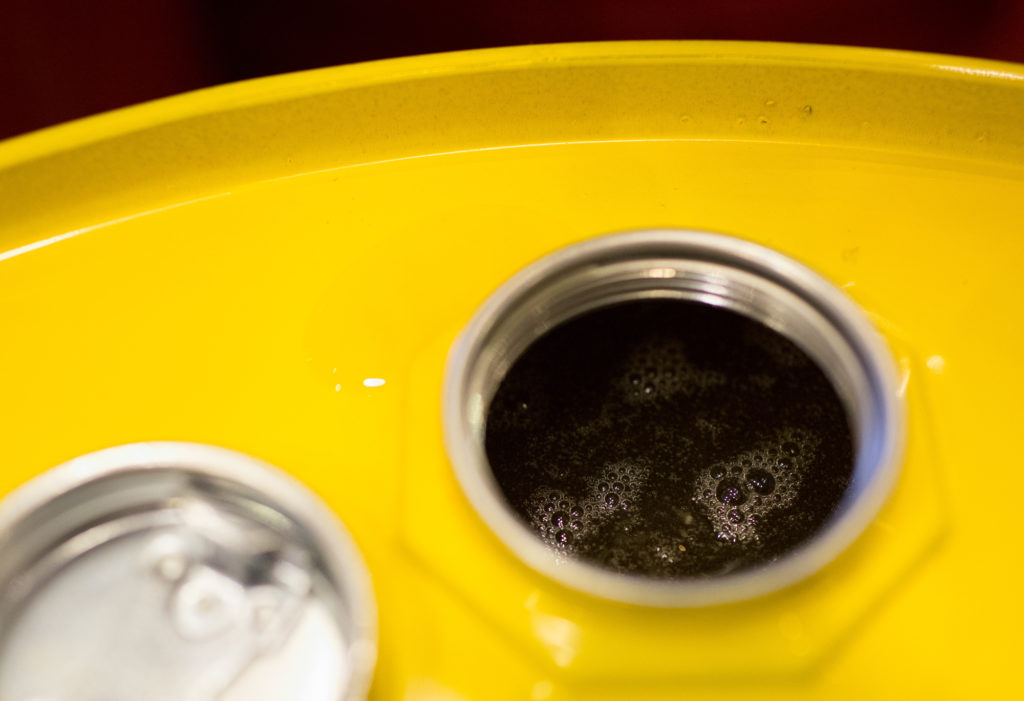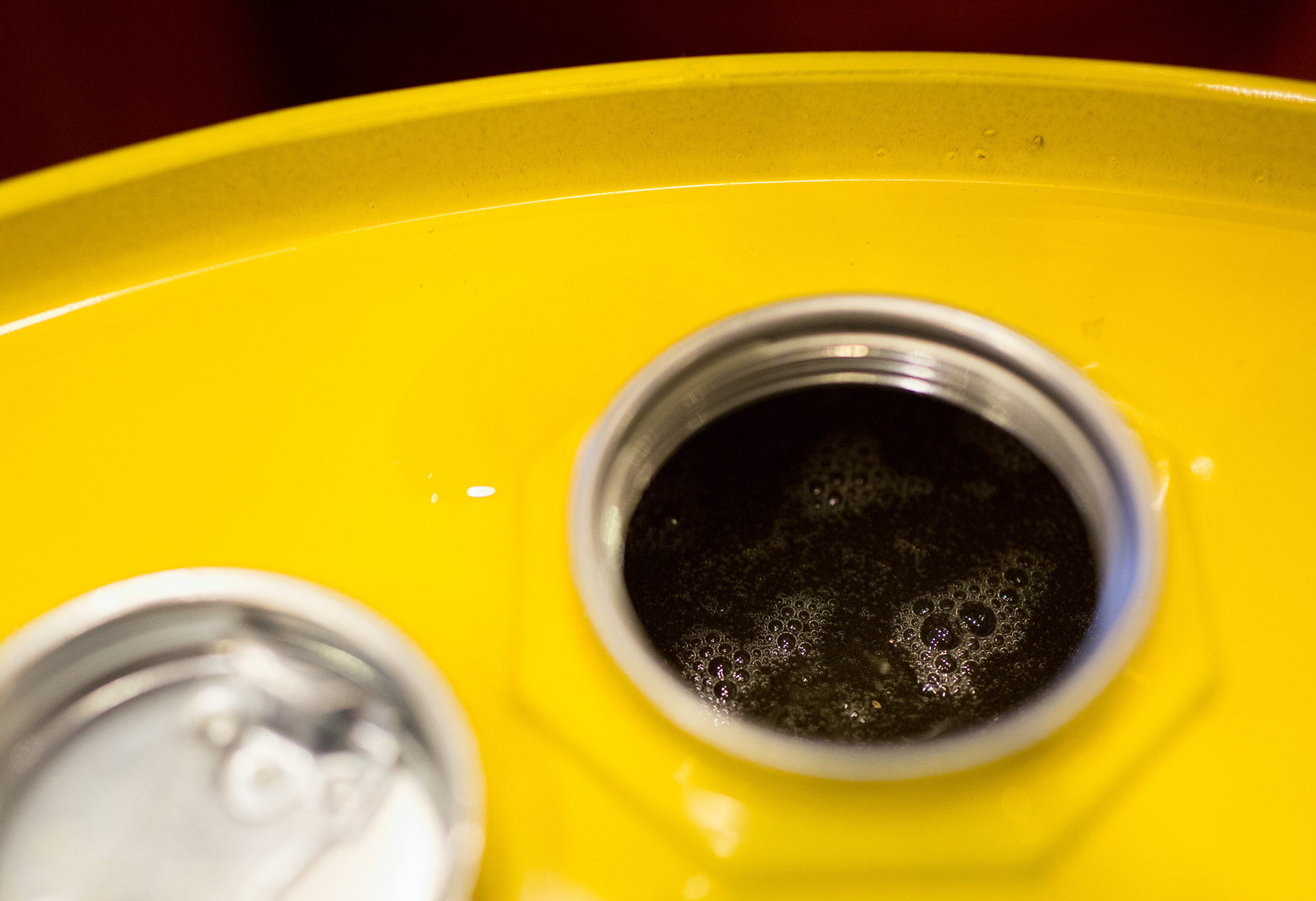 Global oil demand is expected to peak at just over 102 million barrels per day (bpd) by 2028, two years earlier than originally thought.
Research carried out by Rystad Energy , which examines the lasting impacts of Covid-19 and the energy transition, has led it to "significantly" revise its long term oil demand forecast.
The analyst firm had previously expected peak oil demand of just over 106 million bpd in 2030.
Rystad examined three three different scenarios in its long-term oil demand prognosis, with the new figure of 102 million bpd in 2028 emerging as the most likely outcome.
Called the "Governmental Targets Scenario", the forecast scenario assumed the share of oil in various sectors progresses in line with stated government goals to move towards a low carbon future, notably in the electrification of transport.
Meanwhile, according to Rystad, the persistence of Covid-19 is likely to cause 2020 oil demand to decline to 89.3 million bpd.
That's down from 99.6 million bpd in 2019.
Rystad then expects demand to recover to 94.8 million bpd in 2021, with regional lockdowns and slow international aviation recovery continuing to supress demand.
In its forecast scenario, oil demand then recovers to 98.4 million bpd in 2022, before eventually rising to pre-Covid levels in 2023.
Artyom Tchen, senior oil markets analyst at Rystad, said: "The slow recovery will permanently affect global oil demand levels, shaving at least 2.5 million bpd off our forecasts made before the coronavirus.
"We have lost at least 2 years of oil demand growth in 2020 and 2021, while before the virus we expected yearly growth of 1 million bpd. The lockdowns will stunt economic recovery in the short-term and in the long-term and the pandemic will also leave behind a legacy of behavioral changes that will also affect oil use.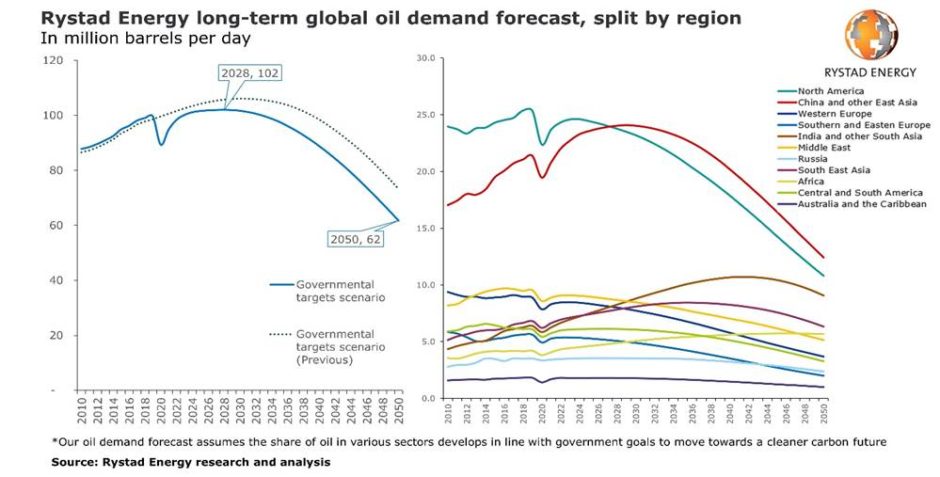 Energy Transition
The energy transition has also influenced Rystad's peak oil demand revision.
Transport, which makes up 60% of oil demand, will be the ultimate driver of the shift to a low carbon future.
According to public governmental targets, by 2025 electric vehicles (EVs) are expected to achieve 14% market share in new vehicle sales, rising to 80% by 2050.
Rystad has also accounted for the indirect impact of Covid-19 on oil demand prompted by individual behavioural changes, specifically peoples' habits and companies' business models.
These change are expected to visibly cap demand recovery towards 2023.
On the aviation side, the behavioral barriers to oil recovery are predicted to be even stronger as cost-cutting policies and teleconferencing continue to be a key feature for businesses.
Tchen said: "Overall, we do not believe Covid-19 has put peak oil demand behind us, but we do acknowledge the pandemic will greatly alter the peak oil demand reckoning moment, both in terms of timing and volumes.
"This will help oil substitution gain speed and inevitably take global consumption to lower levels quicker, hand in hand with the energy transition."
Register for free to join Energy Voice's virtual Energy Transition Idea Exchange (ETIDEX) summit on November 19 here.
Recommended for you

Global oil demand to reach its peak this decade, IEA says