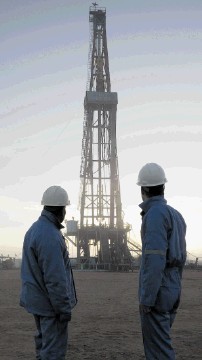 Petroceltic has said calls by investor Worldview Capital to hold an emergency meeting regarding its $175 million fundraising bid are a "waste of time".
In an increasingly acrimonious war of words, Petroceltic rejected Worldview's call to convene two EGMs citing them as "misguided, unnecessary and a waste of the company's and shareholders' time and resources".
Worldview had requested emergency meetings relating to financing and to the disposal of assets in relation to the Irish-producers Ain Tsila asset in Algeria which Worldview said was disposing of the Petroceltic's "crown jewels".
Petroceltic said: "While further funding will be required as the development of Ain Tsila progresses, the bond issue will, once completed, represent a significant step in diversifying the group's funding base as part of its long-term financing plan for Ain Tsila. The directors continue to believe it to be in the best interests of the company and its shareholders as a whole."
It added that any request by Worldview to convene a further EGM in relation to material asset disposals would not be in line with market rules.
It added it would: "constitute an inappropriate interference with the powers of the directors to manage the business of the company."
The Cayman Islands-based hedge fund wants to limit the Petroceltic board's borrowing powers. Worldview, which holds a majority 29% stake – last week accused the board of abusing "unfettered borrowing powers", "poor corporate governance".
Further announcements will be made as appropriate.