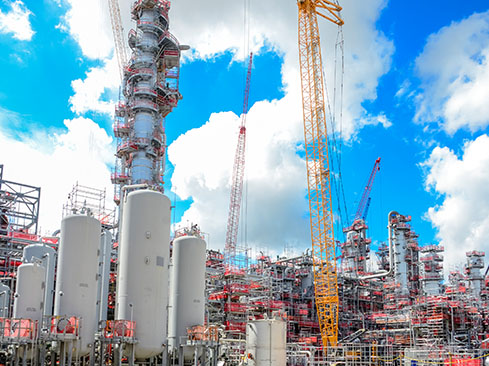 Sasol's share price has declined by more than 80% since the beginning of the year, with the company saying it would accelerate efforts to cut costs and sell assets.
The double whammy of coronavirus and oil price decline is an "unprecedented set of combined challenges" that comes as the company is in "peak gearing phase", while it completes its ambitious Lake Charles Chemicals Project (LCCP).
Despite this, it expects to be within its covenant restrictions at the end of June. Sasol has cash and facilities available of $2.5 billion, it said, and debt maturities only become significant in May 2021.
The company has previously said it would aim to raise $2 billion through asset sales. Looking at its "lower for longer" scenario, Sasol has said it would expand and accelerate this programme.
Other steps include optimising the business and working capital, rescheduling capital expenditure and talking with lenders. Furthermore, it is considering its near term debt covenant limits and how to manage these, which may include a potential equity issue.
Sasol had intended to set out plans for its future in a conference call on March 10 but has pushed this back to March 17. The company said shareholders should "exercise caution" when dealing in Sasol's shares until more clarity has emerged.
At the beginning of the year, Sasol's shares were trading at 303.85 rand ($18.6). As of March 11, this had dropped to 52.72 rand ($3.2) on the JSE. On the NYSE, Sasol's price had fallen from $21.6 to $2.85 as of March 12.
Sasol's CEO Fleetwood Grobler said the company's outlook has "significantly changed … in just a few weeks. It is critical that we keep matters within our control by acting quickly and decisively so that stakeholders don´t lose sight of the significant underlying value in this business. We are therefore working towards a package of measures to ensure that the business is profitable even at low oil prices and that we continue to have a strong balance sheet to support it."
The company posted challenging results at the end of February, with earnings down 72%. The LCCP plan is expected to have cost just under $13bn for the company with weaknesses in the management of this having led to the removal of Sasol's co-CEOs in October 2019.
Recommended for you

Sasol kicks off maintenance drive at Secunda