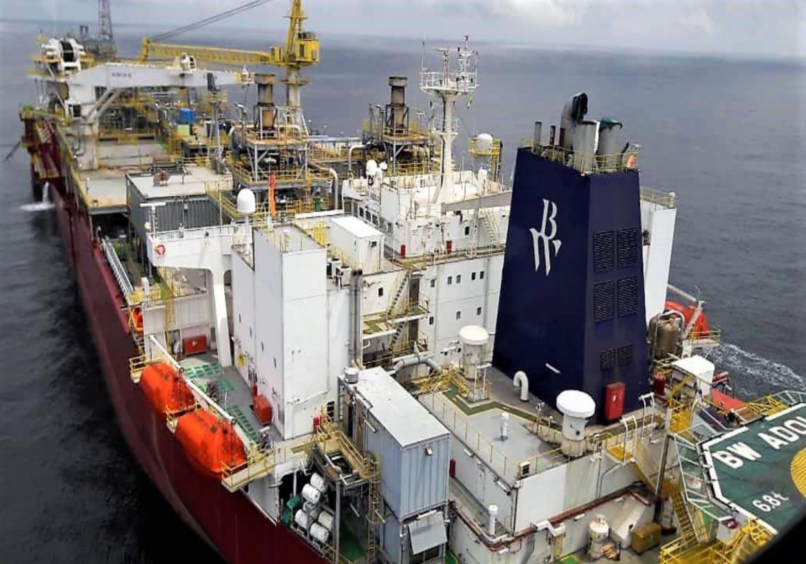 Work at the Dussafu Marin licence in Gabon has slowed as a result of the coronavirus outbreak.
BW Energy and Panoro Energy have scaled back planned spending by 50% at the offshore licence, with a "modest adjustment" in expected production.
Efforts to limit the spread of the virus have led to international travel restrictions. As such, the DTM-7H well is likely to be delayed, in addition to the subsequent exploration well. The contract with Borr Drilling for the rig does provide for termination rights under "exceptional circumstances", the companies noted, saying they had already chosen not to exercise an option for two more exploration wells.
The Borr Norve rig is under contract to BW Energy until July 2020.
The partners have also opted to postpone going ahead with the Ruche Phase 1 development until conditions improved.
BW Energy expects capital expenditure to be around $125 million this year, down from $250mn. Panoro's capex will be $13 million net, down from the previous expectation of $21mn.
Production from the four existing wells at Dussafu is running at around 20,000 barrels per day gross to the BW Adolo floating production, storage and offloading (FPSO) vessel. A fifth well is expected to be brought online by June.
Output for the year is projected to be 16,000-18,500 bpd gross, down 10% from previous forecasts. It was 11,800 bpd in 2019. Operating costs will be $15-17 per barrel, down from the $21 per barrel for 2019.
"We are continuously evaluating our drilling programme and the potential impact for the DTM-7H well and the planned exploration well", said BW Energy's CEO Carl Arnet. "We are also taking decisive action to reduce investments in light of current market volatility and uncertainty, which combined with company-wide cost saving initiatives will conserve liquidity."
BW Energy said it had around $184.5mn in cash at the end of February and was in talks with banks on a reserve-based lending (RBL) facility, worth an initial $200mn.
A quick response to the oil sector's turmoil allows the company to "preserve our firepower", said Arnet. "Our projected production, phased development approach with short cycle-time to first oil and full capex discretion enable us to sustain a prolonged period of low oil prices. When the markets improve, we can quickly bring our developments back in execution mode and onwards to production."
Recommended for you

BW Energy facility sets sail for Gabon