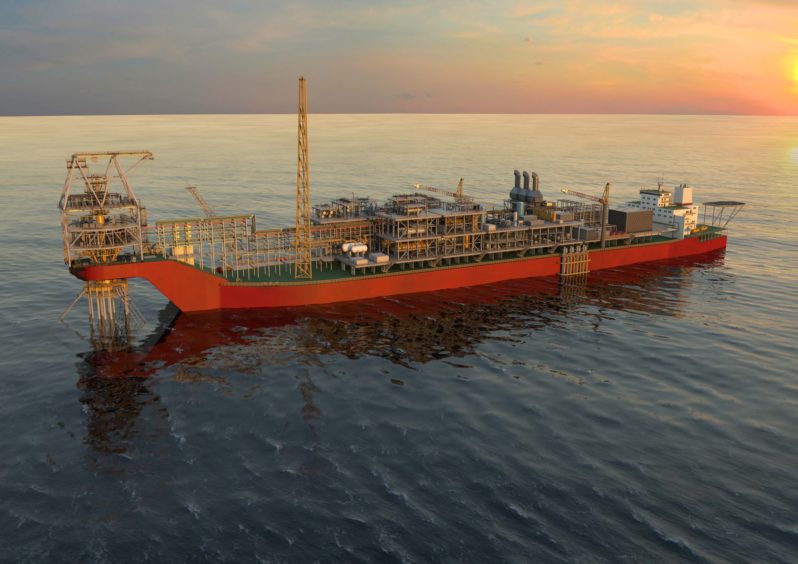 Woodside Petroleum has denied that first oil from the Sangomar field will be delayed because of the coronavirus pandemic.
First oil remains due in 2023, the Australian company said. This is in line with its projection at the beginning of the year.
Various oil and gas projects would be postponed by one or two years , Senegalese President Macky Sall told the Financial Times.
Woodside said it had taken steps to manage the impact of the pandemic on the supply chain and project schedule.
Working with its partners, contractors and the government, Woodside is taking steps to reduce spending in the near term. This will protect the "overall value of the investment and deliver first oil in 2023", it said.
"We have seen major oil companies who are no longer capable of meeting their commitments in production. They cannot raise the money," Sall told the newspaper.
The companies took the final investment decision (FID) in January this year on the 100,000 barrel per day project.
MODEC will provide the floating production, storage and offloading (FPSO) vessel, Subsea Integration Alliance (SIA) the umbilicals and production systems, while Diamond Offshore the drilling.
Pandemic problems
While Woodside is defiant on Sangomar, other companies have flagged some problems.
BP has pushed back its expectation of first LNG at its Greater Tortue LNG project by one year. The super-major said that the coronavirus outbreak has delayed work on the breakwater, forcing it to miss the weather window.
The dramatic oil price fall left junior Australian company FAR high and dry. It had been working on securing financing for its share of work at Sangomar. When prices fell, though, bankers became worried and FAR has now abandoned its plans.
The Australian minnow has a 15% stake in the Senegalese field, which would require $163mn for its share. It is now working on plans to sell all or part of its share.
According to the Johns Hopkins coronavirus tracker, Senegal has 5,970 confirmed cases and 86 deaths. The World Bank approved a $100mn grant and credit to the state last week, in order to aid the response to coronavirus.
Cargo flights are operating to Senegal, with some signs of progress for passenger aircraft, and there is no lockdown. There is a night time curfew.
Recommended for you

Woodside completes first Sangomar producer