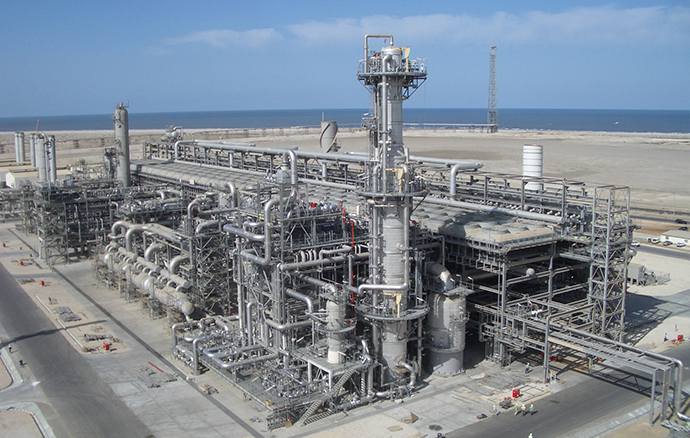 Egypt has lost its bid seeking more time in its dispute with Union Fenosa Gas (UFG), over a failure to supply gas to a liquefaction plant at Damietta.
UFG had attempted to enforce a legal decision in the case. The company's lawyers King & Spalding sent documents to Egypt via the UK's Foreign & Commonwealth Office (FCO).
The legal papers arrived in the diplomatic bag in Cairo during March 2019. The UK embassy passed them to the Egyptian Ministry of Foreign Affairs in April. The papers were improperly addressed, the ministry said, refusing to receive them.
What happened next is a mystery, Justice Jacobs reported in his findings on the case at the Royal Courts of Justice. The diplomatic bag appears to have been lost – and with it any evidence of whether the papers were served.
As a result, Egypt said UFG had failed to deliver its claim form and failed to follow correct procedures.
The judge disagreed with this position, also expressing the view that the Egyptian ministry had acted unjustifiably in refusing to accept the documents.
The case continues the International Centre for Settlement of Investment Disputes (ICSID), which began in 2014. The court gave a ruling in August 2018 on the Damietta gas stoppage.
The Damietta project was "riddled with corruption", Egypt said at the ICSID hearing. The state said this involved Halliburton, which built the LNG plant, and various other parties including former oil minister Sameh Fahmy.
The court ordered Egypt to pay $2.01 billion plus interest and costs.
Coronavirus
Eni and Naturgy have 50% stakes in UFG. The companies and Egypt reached a deal in February that would have resolved the Damietta case, allowing exports to restart. The agreement fell apart in April, though, amidst a rising tide of coronavirus.
Egypt has made offshore gas finds but production has dropped recently. Demand is down, both domestically and internationally. LNG prices are falling around the world, with US exports reducing.
There is another LNG plant in Egypt, at Idku. Production at this facility stopped in March.