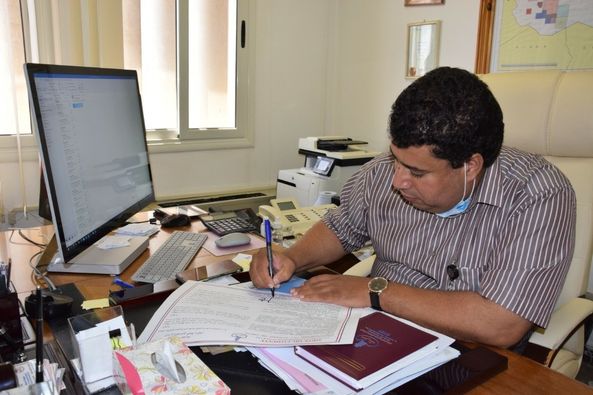 Sirte Oil Co. and Waha Oil have shut their offices for 10 days, in an attempt to combat COVID-19.
The companies said they were responding to the recent spread of the virus. The closure starts on August 26 and runs for 10 days.
Sirte Oil said departments should take all necessary measures to ensure business could continue with minimal staffing. It also called for them to take health precautions.
All Sirte Oil's offices will be closed. Waha Oil has shut its offices in Tripoli until September 4.
Waha Oil said on August 25 that its director of health and safety had died.
On August 24, the company said one of its employees had been diagnosed as having COVID-19 and was in a "serious condition". It went on to ask for blood donors.
Waha Oil's chairman Ahmed Ammar held a meeting with National Oil Co.'s (NOC) chairman Mustafa Sanalla on August 19. Talks focused on problems around the company's fields and facilities.
NOC has provided support for communities to tackle the pandemic. Power cuts have made the medical response to COVID-19 more complicated.
NOC has loaded a tanker at Brega with condensate, it said early this week. Exporting this should allow gas production to continue for a little longer, avoiding further power cuts at Zueitina and North Benghazi.
NOC has also reported a death from COVID-19 on August 24. The director of operations for drilling and maintenance Mohamed Al-Mabrouk was said to have died.
Making plans
Sirte Oil's chairman Masoud Suleiman Musa also announced a strategic plan for the company. The scheme calls for growth and profitability, while also noting the importance of operations on the environment.
The plan focuses on the optimal use of its oil, management standards and cutting costs. It aims to increase reserves of oil and gas, in order to support future production increases.
Sirte Oil's plan also covers supporting development projects around its operations and developing personnel.
Recommended for you

NOC calls for IOCs to lift force majeure