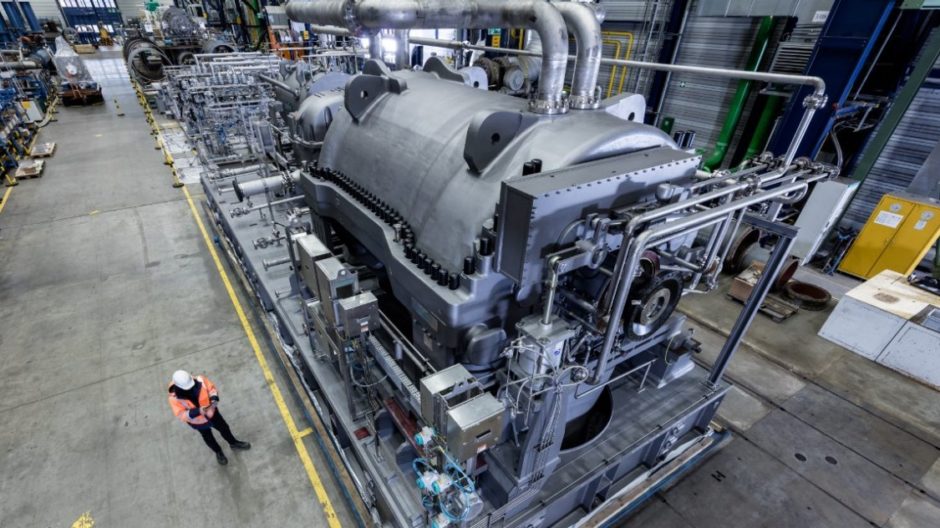 Nigeria LNG (NLNG) has awarded Siemens Energy a contract to provide a boil-off gas (BOG) compression train at Bonny Island.
Siemens said manufacturing, testing and packaging of the compression train would be carried out in Duisburg, Germany. The company scheduled the free on board delivery for the fourth quarter of 2021.
NLNG awarded the work as part of its Train 7 project. This aims to increase production capacity by 7.6 million tonnes per year. This will come through another train, adding 3.4mn tpy, and debottlenecking.
"With more than 20 years of safe and reliable production, the NLNG Bonny Island plant is a staple facility in the global LNG industry," said Siemens Energy's senior vice president for industrial applications products Arja Talakar.
NLNG's choice of Siemens' cryogenic BOG compression technology "is a testament not only to the reliability and performance of our existing equipment at the plant but also to our focused service and ability to meet local content requirements through our in-country presence. The new BOG compression train will contribute to NLNG's goal of reducing greenhouse gas emissions in a highly sustainable manner."
A highly efficient electric motor, including two Siemens' centrifugal compressors, will drive the compression train. This will be the seventh compression train on the site.
Siemens said the equipment it will provide offers additional BOG capability and spares for the existing system.
Going remote
"Because of current restrictions brought on by the COVID-19 pandemic, all discussions between Siemens Energy and NLNG were conducted remotely via virtual meetings," said Siemens' head of LNG industrial applications products Matthew Russell. "In the end, proactive planning, perseverance, and the long-standing relationship between the companies facilitated seamless communication and smooth negotiations virtually."
NLNG secured financing for its Train 7 project in May. A group of banks and export credit agencies (ECAs) agreed to provide $3 billion for the work.
Recommended for you
X

Trafigura pitches carrot-and-stick to tackle shipping emissions