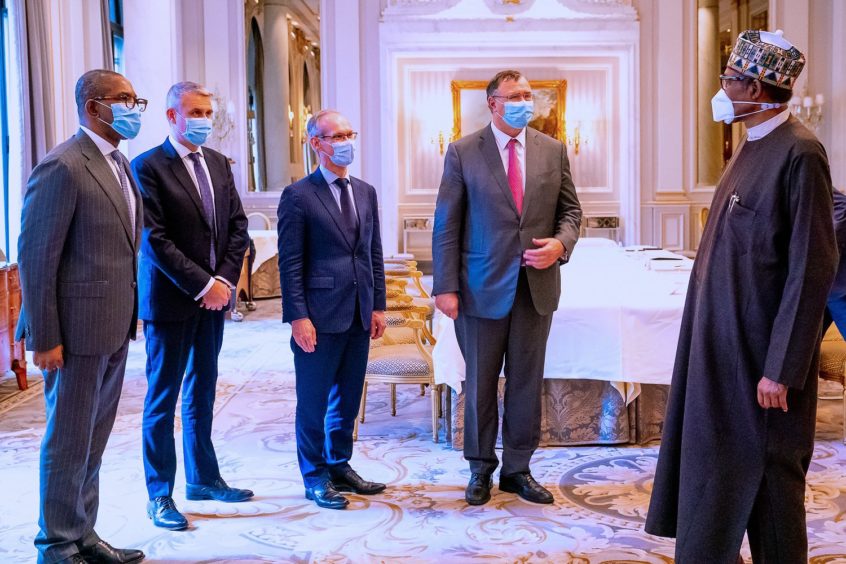 France held a summit on May 18 for African leaders, with discussions around debt, security and energy.
The Summit on Financing of African Economies set out the case for additional support for the continent, against a backdrop of COVID-19 and recession.
The declaration from the summit said that while many countries had set out plans to provide domestic stimulus, but that African states lacked the capacity.
French President Emmanuel Macron said the goal was "do more for Africa", framing it as a mandate for Europe. "A scenario where Europe recovers while Africa plunges into distress, with a health crisis and a recession, is inconceivable," he said.
The International Monetary Fund's (IMF) managing director Kristalina Georgieva said Africa required $285 billion of financing to respond to the current crisis by 2025. This amount is a "bare minimum", she said.
Georgieva highlighted progress on vaccines, development financing and domestic action as playing a part in tackling the problem.
One of the areas she picked out as an area for African states to tap new sources of finance was through carbon offsets. To cash in on these, though, there must be "radical transparency".
The African Development Bank (AfDB) has put the continent's external debt at $700bn. The AfDB called for more public stimulus and green growth.
Renewable options
The official declaration also noted the prospects for renewable energy in Africa. To achieve universal energy access on the continent by 2030 would require an investment of around $20 billion per year.
The private sector is playing an increasing role in generation and distribution, it noted. Governments part will likely focus on investing "in transmission lines as well as in setting up the legal and regulatory frameworks conducive to private investment".
At the Summit on the Financing of African Economies, we laid the foundations for a new growth model: a shift from aid to investment and from public debt to private sector finance.

— Emmanuel Macron (@EmmanuelMacron) May 18, 2021
The statement also noted enhanced political risk insurance to support public-private partnerships.
"In addition, regional integration would help achieve universal access as countries with surplus electricity can export to their neighbours," it said.
Nigeria
Nigerian President Muhammadu Buhari said the debt service suspension plans did not go far enough.
"African countries need more by way of sustainable and affordable financing solutions, including debt relief, and very importantly, financing support for green energy investment.
Buhari took the opportunity of his trip to Paris to drop in on Total. After talks with CEO Patrick Pouyanne, the president said that Nigeria "is more a gas country than a crude oil country. Our administration is laying a solid foundation for Nigeria to realise its full gas potential."
Nigeria will continue to work with Total, he said. It will "enhance fiscal stability that will favour them and other investors in Nigeria".
Mozambique
Mozambique President Filipe Nyusi also attended the summit. Nyusi welcomed the summit, saying Mozambique had good relations with France and its companies, such as Total and Technip. Total is building an LNG plant in northern Mozambique although it declared force majeure in April following a terrorist attack.
The Mozambique president said talks had involved the exchange of information on security challenges. There was a commitment to "work together to restore security".
Total, he continued, has made commitments to resume work "once safety is restored". He went on to say Air France planned to "resume flights to the country at the end of October".