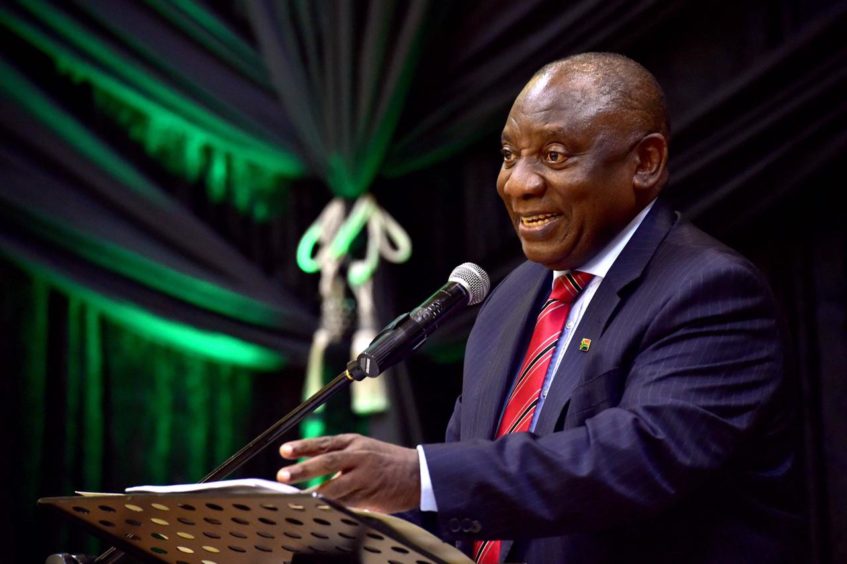 South Africa has declared a state of disaster in response to its power difficulties and a new role – Minister of Electricity.
President Cyril Ramaphosa set out various steps in response to the crisis during his State of the Nation Address (SONA). Declaring the energy crisis an "existential threat", Ramaphosa said South Africa "must spare no effort, and we must allow no delay, in implementing these measures".
Given the crisis there is a need for "a single point of command and a single line of march. Just as we address the cause of the crisis, we also need to address its impact. The crisis has progressively evolved to affect every part of society."
Declaring a state of disaster will accelerate energy projects and "limit regulatory requirements". Despite this, the president said the country would maintain environmental protections and technical standards.
The new minister will work with Eskom's board and management to ensure the Energy Action Plan, set out in mid-2022, goes ahead. The Minister of Public Enterprises will continue its shareholder role and also drive the restructuring of Eskom.
The creation of a new ministry is something of a surprise, there had been talk of moving Eskom more into the control of the Department of Mineral Resources and Energy (DMRE).
Private generation is taking off, he said, with developers working on more than 100 projects, capable of generating more than 9,000 MW. Progress is also coming under the renewable energy programme, with construction of 2,800 MW getting under way.
The government will work on ways to cut taxes for rooftop solar for businesses and households.
Mind the gap
Eskom will buy emergency power within six months "to close the immediate gap", Ramaphosa said. It is also investing in new transmission, with a particular focus on the Eastern Cape, Northern Cape and Western Cape.
"All of these measures will result in a massive increase in power to the grid over the next 12 to 18 months and beyond," he said. "This power will be in line with our diverse mix of energy sources, including our current coalfired power stations, solar, wind, gas, nuclear, hydro and battery storage."
Ramaphosa went on to flag concerns around climate change. South Africa would move to a low carbon economy, he said, "at a pace our country can afford and in a manner that ensures energy security".
He cited a number of projects, including Sasol's green hydrogen plan at Boegoebaai in the Northern Cape and the Prieska Power Reserve in the Free State.
The Democratic Alliance (DA) expressed concern around Ramaphosa's plans. Adding a new minister creates "more cushy jobs for useless cadres", it said, and threatens to ignite turf wars with the Minister of Public Enterprises and DMRE.
The DA also said it would challenge the declaration of a state of disaster legally. The move is unconstitutional, the opposition said, and paves the way for unchecked abuse of power.
Eskom has previously said it would take around two years to improve its energy availability factor. Minister of Mineral Resources and Energy Gwede Mantashe said this week that only 49% of capacity was currently available.
Varying opinions
Mantashe was speaking at the Mining Indaba, also held in Cape Town. While the minister spoke of reforms to embedded generation helping Gold Fields increase production, a number of mining companies expressed frustration at the power problems.
Anglo American boss Duncan Wanblad told the Financial Times that there were three fundamental "scourges" in South Africa. These were power cuts, logistic challenges and corruption.
Sibanye Stillwater CEO Neal Froneman likewise complained to Bloomberg that business investment was on strike until things improve. "There is much more that we can invest in and the rest of South African businesses can invest in if the climate was different, if we had power, if we had clear policies and if it was more environmentally friendly," he said.
Companies are considering alternatives. Harmony Gold CEO Peter Steenkamp told Reuters the company was considering its own baseload generation, possibly including renewable energy and LNG.
Import option
Europe, facing its own energy crisis over the last year, has made a major move into LNG imports.
Darryl Hunt, director at Dynamic Energy Consultants, has said it would take South Africa several years to secure LNG resources.
"If we'd had LNG in 2022, we actually wouldn't have had load shedding," Hunt told Energy Voice this week. Hunt has published a paper this week, posing a "what if" of LNG imports for South Africa.
He set out two scenarios.
An FSRU at Saldanha and a 100 km pipeline could have reached the Ankerlig plant, north of Cape Town, providing an alternative to diesel. Another option Hunt examined was an FSRU at Richards Bay and a new power plant.
Importing LNG would have avoided power problems, although Hunt accepted there was a "little more cost" from sourcing supplies for such a facility.
Absolute harmonisation
"Gas to power has not come to fruition because of policy uncertainty and regulatory complexity. An LNG import project needs to comply with a number of laws, which aren't in harmony, and which set out different responsibilities."
A greenfield LNG project requires "absolute harmonisation of business objectives and risk allocation and for the state-owned enterprises to be singing from the same hymn sheet". Such alignment has been hard to come by in South Africa in a range of sectors, not least energy.
One example of a country that has taken bold steps in this direction is Germany. The country has commissioned three FSRUs since February 2022.
A move from fossil fuels to renewable energy, backed with battery storage, is an attractive idea, Hunt said. However, it is not immediately feasible. Part of the problem is those areas with the most renewable capacity lack sufficient grid access.
"We need all hands on deck. I advocate for renewable energy but we need a realistic energy mix. Natural gas can play a role in that."
Ramaphosa's move – of cutting through regulatory constraints and carving out a hyper-focused electricity ministry – may offer a potential solution. The proof will be in who takes on the burden, and how well equipped they are for the following conflicts.
Recommended for you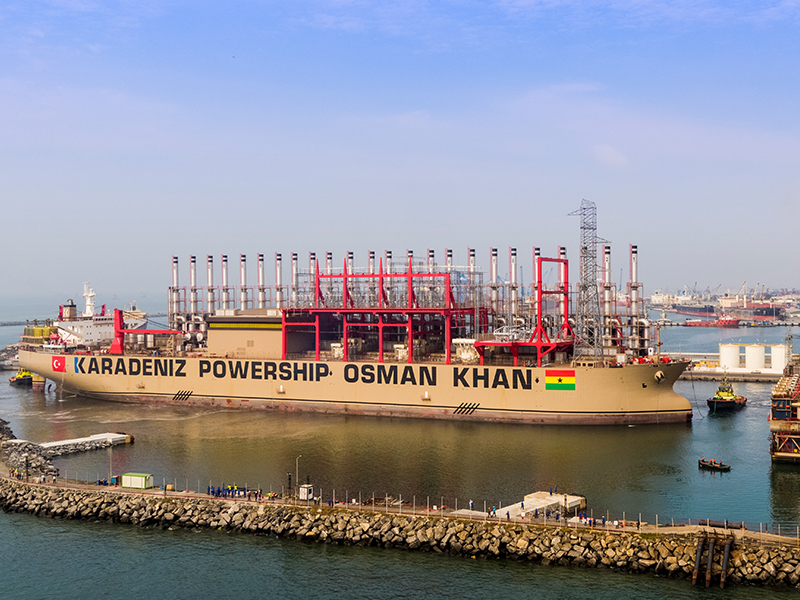 Karpowership's South Africa dreams receive port boost