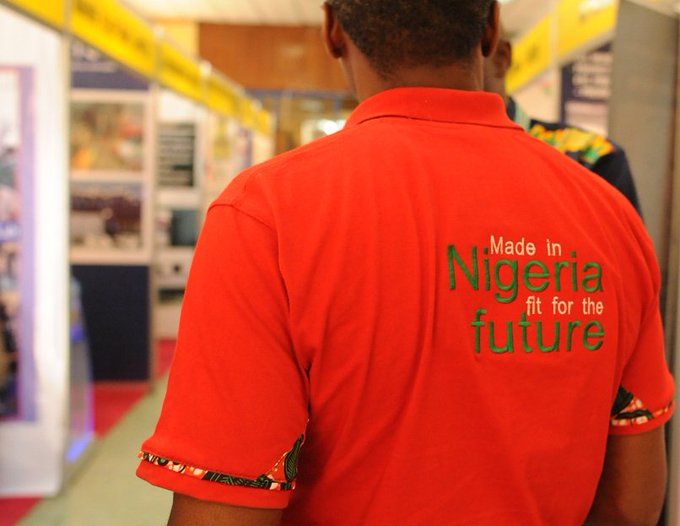 Shell Petroleum Development Co. (SPDC) has sold its 30% stake in OML 17 to TNOG Oil and Gas, for $533 million.
SPDC said that $453mn was paid on completion with the remainder to come over an agreed period. It did not reveal how long this would take.
The Nigerian government has approved the sale. SPDC described TNOG as a related company of Heirs Holding and Transcorp.
Total E&P Nigeria and Nigerian Agip Oil Co. (NAOC) have also sold their stakes, of 10% and 5% respectively, in the licence. As a result, TNOC has a 45% stake and Nigerian National Petroleum Corp. (NNPC) holds the remainder.
The other SPDC JV partners, Total E&P Nigeria Limited and Nigerian Agip Oil Company Limited, have also assigned their interests of 10% and 5% respectively in the lease, ultimately giving TNOG Oil and Gas Limited a 45% interest in OML 17.
Major financing
Heirs Holding said the deal was "one of the largest oil and gas financings" in Africa for more than a decade. A group of global and regional banks and investors provided $1.1 billion.
Standard Charted acted as global co-ordinator for the financing, while United Capital advised. Lenders included Afreximbank, ABSA, Africa Finance Corp. (AFC), Union Bank of Nigeria and global asset management firm Amundi.
Schlumberger is participating as technical partner. Shell's trading arm is handling offtake.
The Nigerian company reported production of 27,000 barrels of oil equivalent per day. It also believes there are 2P reserves of 1.2 billion boe and another 1bn boe to be discovered.
Multi-layered structure
Heirs Holdings' chairman Tony Elumelu said the acquisition of the OML 17 stake "with significant potential for further growth, is a strong statement of our confidence in Nigeria, the Nigerian oil and gas sector and a tribute to the extremely high-quality management team that we have assembled.
"As a Nigerian, and more particularly an indigene of the Niger Delta region, I understand well our responsibilities that come with stewardship of the asset, our engagement with communities and the strategic importance of the oil and gas sector in Nigeria.
"We see significant benefits from integrating our production, with our ability to power Nigeria, through Transcorp, and deliver value across the energy value chain."
Herbert Smith Freehills advised the senior lenders on the $450mn financing. The lawyers said the senior financing involved a secured term loan and revolving credit facilities. It highlighted the use of a multi-layered capital structure in the financing.
Herbert Smith Freehills partner William Breeze said: "Completion of this deal is all the more impressive given the recent sustained pressure on oil prices, the international impact of COVID-19 and the complex capital structure of the acquisition itself. We are proud to have advised the senior lenders on what has been a long-running transaction and delighted to support an indigenous acquisition."
Sustainable selling
SPDC will keep its interests in the Port Harcourt Industrial and Residential Areas, which are within the OML 17 perimeter.
The company said it was committed to the transfer of the stake in an "orderly and responsible manner". This, SPDC said, would "provide a sustainable long-term plan to unlock [the asset's] full potential".
Wood Mackenzie reports there are 15 fields on OML 17, of which six are producing. The operator exports oil via the Trans-Niger Pipeline to Shell's Bonny terminal.
The company's managing director Osagie Okunbor, and country chairman of Shell Companies in Nigeria, said: "As with previous divestments, we will facilitate a successful transition to new ownership. Shell has been in Nigeria for over 60 years and remains committed to a long-term presence here."
TNOG agreed to pay $180mn, of which $150mn was due on closing, for its 10% stake in OML 17 to Total. The French company said the block provided around 2,500 boepd net in 2020.
Local challenges
Communities around OML 17 objected to SPDC's plans for the sale in November 2020. SPDC had not consulted locals around the plans, they complained, raising the possibility of disrupting operations.
Reports in 2018 suggested SPDC had hoped to sell OML 11 and 17 for $2 billion. The company has run into a number of challenges around OML 11, with Rivers State declaring it had seized the licence in December 2020. Rivers government claims to have taken possession of SPDC's 45% stake in OML 11.
The legal battle between SPDC and Rivers spilled over onto First Bank of Nigeria on January 12. Officials arrived in an attempt to collect on guarantees provided by the bank to the oil company.
Shell hearing
The Ejama-Ebubu community took legal action against SPDC, complaining about oil pollution. A hearing on January 14 issued an injunction preventing enforcement. An SPDC spokesperson said: "This spill was caused by third parties during the Nigerian Civil War, a period which resulted in significant damage to oil and gas infrastructure in the region. While SPDC does not accept responsibility for these spills, the affected sites in the Ebubu community were fully remediated.
"The claimants have – at their own admission in court – materially miscalculated and overstated the value of the award previously sought in this case. The ruling of the Supreme Court did not decide liability or the size of the award, which remain in dispute in other ongoing court proceedings.
"It is our position that any attempt to enforce payment should not be permitted. It is regrettable that the legal process in this case has focused for so long on procedural issues and not the merits of the case. We have always maintained that we are ready to defend this case based on the available facts."
Updated on January 18 with details of Total's sale to TNOG and Heirs Holdings' statement on the deal.
Updated on January 19 with details of Herbert Smith Freehills' involvement.
Recommended for you

Shell faces additional Niger Delta environmental claims