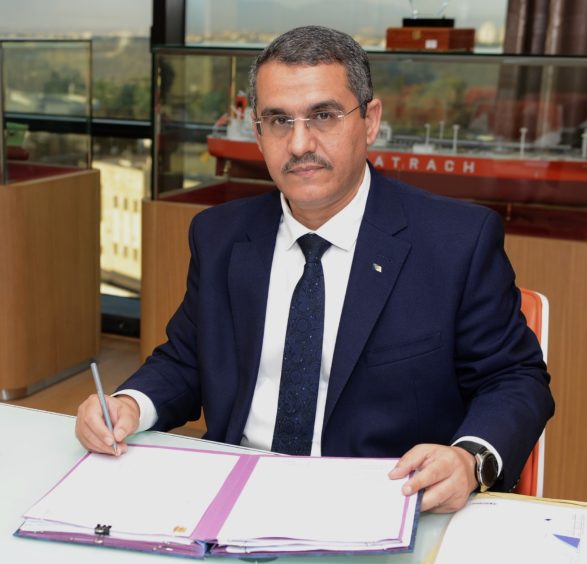 Eni has signed a number of agreements, including on relaunching exploration and development, with Algeria's Sonatrach.
The Italian company's CEO Claudio Descalzi held talks with Sonatrach head Toufik Hakkar on March 25, at Eni's headquarters in Milan.
"Today's agreements represent the commitment made by our companies to strengthen a historic partnership, in compliance with a shared strategy to accelerate the development of decarbonisation projects as part of our commitment of achieving our carbon neutrality goal," said Descalzi.
The first agreement was on exploration in the Berkine Basin. The deal provides for the establishment of an oil and gas development hub, based on the existing Menzel Ledjmet Est (MLE) central area fields complex (CAFC). The new hub would be located in Block 405b.
This is an extension of an agreement signed in late 2020.
Eni said this agreement was part of a new contract for the basin, stemming from Algeria's new oil law. Algeria passed this into law in December 2019.
Descalzi and Hakkar also signed a memorandum of understanding (MoU) on developing new technologies. This focuses on renewable energy, biofuels and hydrogen. The agreement, Eni said, intends to support the transition to a low carbon future.
The two sides also agreed to collaborate on staff training. It sets the stage for co-operation between the Eni Corporate University and the Institut Algerien du Petrole (IAP).
Training programmes will be available for the upstream and energy transition.