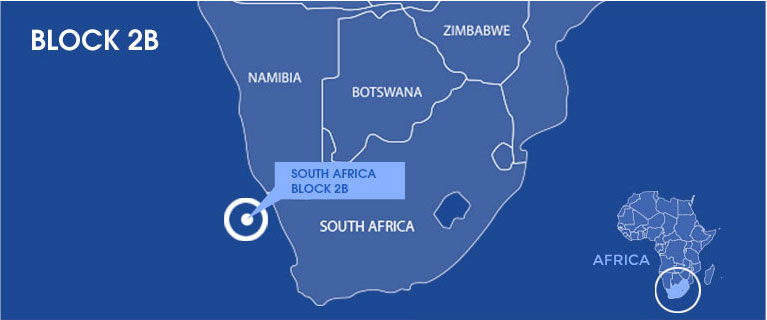 Azinam South Africa has completed its purchase of a 50% stake in South Africa's Block 2B, expecting to drill a well this year.
Seapulse, which combines Seacrest and Robert Friedland's I-Pulse, is backing the company. Azinam, which has taken over as operator, expects the Gazania field could hold 349 million barrels of recoverable oil.
Seapulse has invested in a range of prospects around the world in order to increase its chances of finding hydrocarbons. It has an initial programme of 12 wells that it will drill over the next two years.
Seacrest chairman Erik Tiller said Seapulse would confirm further high impact exploration plans later this year.
The Gazania-1 appraisal will start the Seapulse programme. Soekor made the initial discovery on Gazania, in 1988.
Big data
Azinam will gain a 50% stake, while Panoro Energy will take 12.5%. Africa Energy will keep a 27.5% interest while Crown Energy will continue to hold the last 10% indirectly.
The companies signed the original deal in February 2020. At that point, they aimed to drill the Gazania-1 by the end of that year.
Africa Energy, in March, said it planned to spud the Gazania-1 well in the third quarter of this year. The well will target two prospects in a low risk basin, the company said. It has compared the licence to the grabens of Kenya and Uganda.
Africa Energy this morning said it expected to spud the well by the end of the year.
Seapulse said it would provide capital and project management capacity to Azinam. Developing Gazania will help provide energy security for South Africa, it said, with supplies going to local refineries.
"We are delighted that our partner Azinam has completed this transaction to become the operator of Block 2B in South Africa," said Seapulse CEO Scott Aitken.
"The Block 2B well has been ranked as one of the global high-impact oil exploration projects over the next 12 months.
"This continues the Seapulse strategy of combining our global big data prospect generation with lean project delivery to play a leading role in supplying the estimated one trillion barrels of oil still required through the energy transition, with a focus on delivering these with the lowest-possible carbon footprint."
Aitken noted a "very focused development plan" for Gazania that would minimise its environmental footprint.
Displacement
I-Pulse chairman Friedland said the block had the potential to "create significant stakeholder value, with a material economic and social impact on the people of South Africa.
"Successful appraisal and development of Block 2B would provide much needed energy for South Africa, displacing higher-carbon producing fuels and reducing the costs and impact of long-distance transport."
Aitken, speaking in 2019, said Seapulse was a "private explorer with the drilling and exploration intensity you would normally only find in a supermajor. We developed these prospects from a big data perspective."
Essentially, Seapulse aims to mitigate exploration risk through its involvement in a wide range of opportunities in various locations. The pandemic and oil price crash in 2020 disrupted exploration plans and therefore the company's aspirations.
Azinam is also working in South Africa on the Block 3B/4B, near Block 2B, and in Namibia's Walvis Basin.
Recommended for you

Gabon, then Equatorial Guinea, to drive Panoro growth in 2023