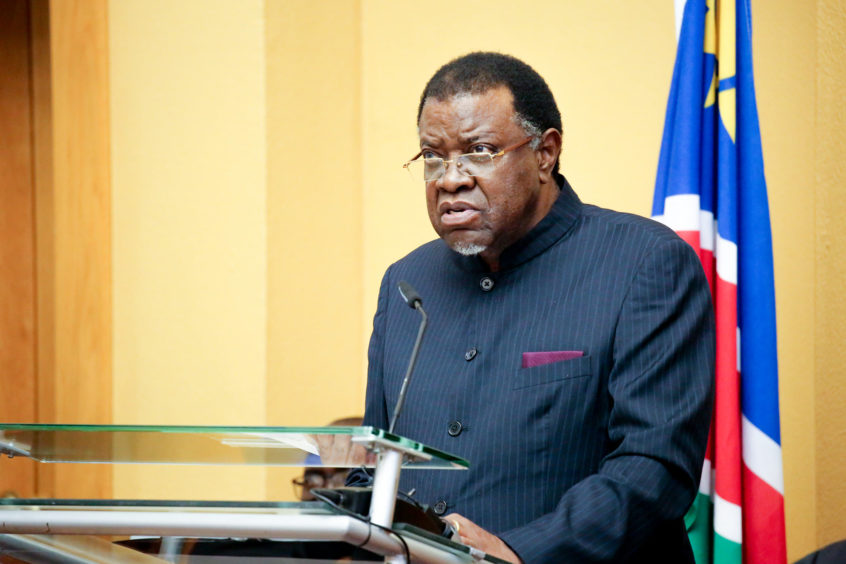 Reconnaissance Energy Africa has seen its share price fall since providing further information on its drilling results.
Short seller Viceroy Research issued a response to ReconAfrica's August 5 announcement this week, adding fuel to the fire.
Furthermore, a press conference in Namibia, organised by the Women's Leadership Centre raised a number of points of concern.
ReconAfrica's share price has fallen to around $5, on August 19, down from $8.6 on August 4, the last day before it revealed initial findings.
The company accused Viceroy of issuing "intentionally false allegations" on August 17. The short seller also "unfairly defames government and company officials", it said.
Matt Totten, speaking at the press conference in Namibia, said there had been substantial hype around ReconAfrica's project but "no real public-facing proof". Totten once worked for BP but left the energy industry in 2015 in order to work for environmental causes.
Basin business
Totten expressed concerns around the company's premise.
"Recon bought aeromagnetic survey, I'm not sure if they bought gravity as well, as this suggests their geological model is flawed," he said. He raised concerns about the depth to basin calculations.
ReconAfrica's geophysicist Bill Cathey has said that "nowhere in the world is there a sedimentary basin of this depth that has ever failed to produce commercial quantities of hydrocarbons". Should the company be wrong in its calculations on basin depth, this might change their thinking.

Totten also noted the absence of a pit liner, a point that has come up a number of times. The company has said it uses an organic liner and that local farmers will be able to use the fluid collected.
"I've never seen a case where this has been done around the world," said Totten. A number of substances may come to surface while drilling that will require careful management. "Why does Namibia get a substandard operational policy? This would never fly in the US or Canada."
ReconAfrica has drilled two wells, neither of which reached the planned depths and did not find source rock, he reported. "As far as I know they didn't even take drill stem tests, which is unheard of in an exploration well," Totten said.
Viceroy has suggested that the wells failed to reach the target depth because the drills found "basement rock at TD, debunking their deep basin theory".
Totten went on to raise questions about the gas shows, which he said were so small that they were within the margin of error on the chromatograph.
"People know this is not a commercial play any more. We've seen this before," he said, drawing comparisons with HRT Oil & Gas' activities offshore Namibia around 10 years ago.
Viceroy has cited work by Totten in their arguments against ReconAfrica.
Disclosure
The company has objected to Viceroy's complaints. It maintains it has discovered a conventional petroleum system in Namibia. It began acquiring 2D seismic recently, which will go on to inform further drilling.
ReconAfrica's founder Craig Steinke visited Namibian President Hage Geingob on August 10.
Coming from Canada, the president said, Namibia could trust ReconAfrica to ensure protection of the environment. "Kavango is poor … negativity chases investors out, discourages them," he said. Namibians, the president continued, "talk too much".
Speaking at the meeting, Steinke said there were "short sellers out there … that try to drive the value of companies down and then buy them back at lower prices. It's not the best, most respectable way to make money but it is one of the issues that Canadian and US regulators are grappling with."
ReconAfrica boomed on its relentless publicity campaign. Retail investors have been willing to endorse the company's progress. To sustain this pace, ReconAfrica seems to need to release additional technical information, which it is not yet ready to do.
The company will be involved in two conferences in September.
James Granath, CEO Scot Evans and Ansgar Wanke will be providing an exploration update at the virtual PESGB Africa E&P Conference on September 14-15. Then Evans will also be at the Frontier E&P Summit, in London, on September 22-23.
Recommended for you

ReconAfrica, Invictus near launch of drilling