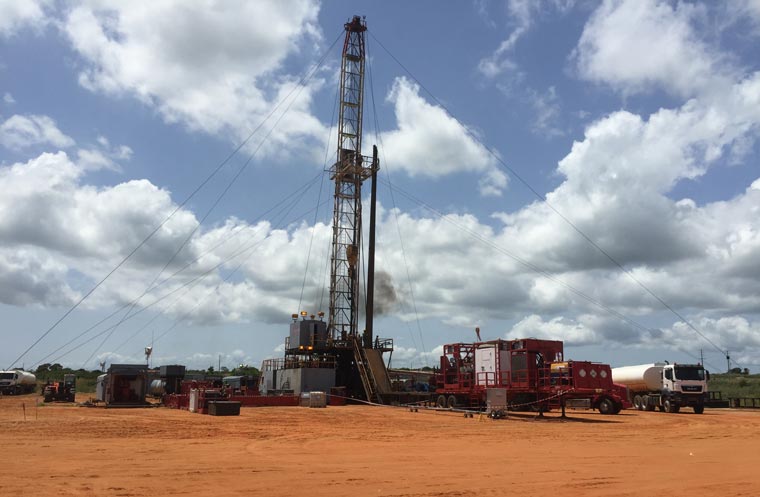 Angola's Somaoil has contracted the Falcon 1000HP rig to carry out drilling onshore, with the aim of ramping up production by 30% by 2024.
Agência Nacional de Petróleo Gás e Biocombustíveis (ANPG) reported that Somoil would drill wells in the FS and FST licences. Somoil is the operator of these blocks with 15% and 31.33% equity stakes respectively.
ANPG said Somoil could carry out workovers, repair existing wells, re-drill wells and drill new wells.
The rig will work for the Angolan company for the next three years. It will drill new wells in the Pinda reservoir, which should increase both production and reserves.
Somoil chairman Edson dos Santos said progress was possible as a result of support from the authorities. This is a milestone in the company's development, he said.
Room for growth
Drilling will "allow us to mitigate the decline in production in the FS and FST licences, it will also ensure us a production increase of at least 30% by 2024", dos Santos said. The company should boost output to 10,500 barrels per day, he said.
At the beginning of the year, Somoil reported production was 5,900 bpd. This was up 20% over the previous six months.
ANPG chairman Paulino Jerónimo welcomed Somoil's commitment. Signing up the rig matches ANPG's efforts to "avoid a decline in production – a goal that we are slowly achieving as team and for the good of all".
The company has acquired 2D and 3D seismic on the blocks. It has reported that around 1,000 wells have been drilled on the blocks.
Somoil has said it intends to double its production from its operated blocks by the end of 2022, including the offshore Block 2/05.
The company aims to deploy modern techniques and increase efficiency, both on- and offshore. It has noted the possibility of using enhanced oil recovery (EOR) and improved oil recovery (IOR) techniques.
Recommended for you

Total tees up a trio of energy projects in Angola