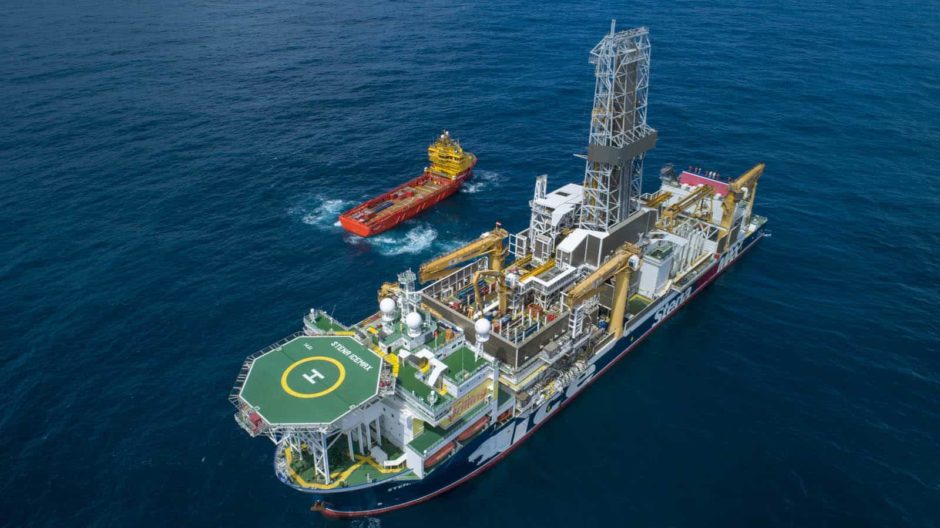 Drilling problems at Bambo-1, offshore The Gambia, will see costs rise by around $10 million, operator minnow FAR has warned.
The company reported the well had reached a depth of 3,216 metres, of a total of 3,450 metres. It said that it had found oil indications in rock cuttings and that hydrocarbons had been interpreted from several intervals.
However, work has been halted after "significant fluid losses" occurred during drilling. The Australian company said that these had stabilised.
FAR is now planning to plug and side-track the well to continue to the planned total depth. It has also opted to carry out wireline logging in the current hole.
Side tracking the well will push back completion of the work until the end of December.
As a result of this extra work, FAR said costs would likely rise to $61.27mn, from $51.4mn. Of this $9.87mn increase, $4.935mn is net to FAR.
Following the drilling of the well, the company expects to have a cash balance of $37mn, down from $48mn.
Stacked plans
The Stena IceMax drillship arrived on the site in mid-November. Initially, the plan had been for work to take 30 days. Exceed Energy is providing well management services.
Despite the update, FAR continued to describe the Bambo-1 as a tight hole, saying that it would not provide information on depth or formation beyond what is required.
FAR managing director Cath Norman said the company was pleased with the drilling team and contractors "who have acted to quickly manage and adjust the Bambo-1 drilling program to suit the geological setting and best meet the objectives of the drilling programme.
"FAR is well placed to achieve these objectives through the side-tracked well and in particular drilling through the as yet undrilled Soloo Deep prospect. We are encouraged by the presence of oil in potential reservoirs and look forward to completing the well in the coming weeks."
The Bambo-1 aims to target a number of vertically stacked reservoirs. It has a combined estimated recoverable, prospective resource of 1.12 billon barrels, of which 559 million barrels are net to FAR.
Recommended for you

Dana confirms find at Southern North Sea exploration well