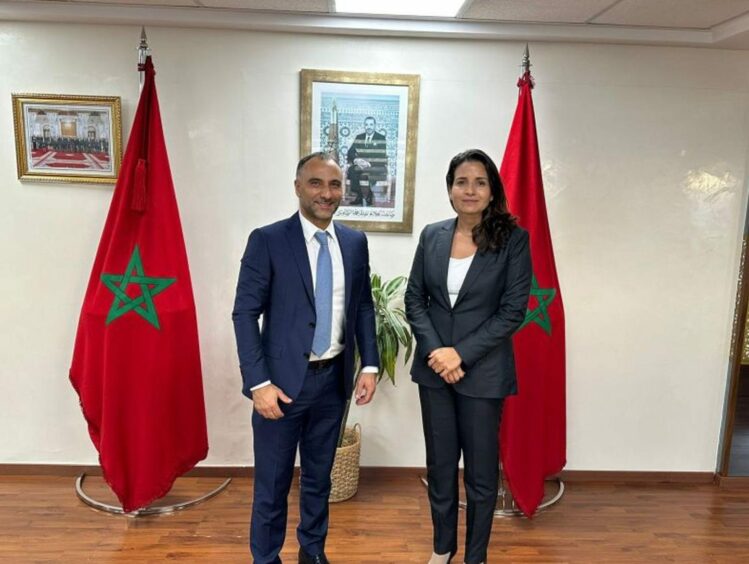 NewMed Energy has signed up with Morocco to explore an area in the disputed Western Sahara.
NewMed will take a 37.5% stake in the Boujdour Atlantique licence, matching little known Adarco Energy's stake. Office National des Hydrocarbures et des Mines (ONHYM) holds the remaining 25%.
The Israeli company said the licence was in the south of Morocco's exclusive economic zone (EEZ) and will run for eight years. It will carry out geological and geophysical analysis for the first two and a half years, after which it will plan an exploration well.
NewMed CEO Yossi Abu said the company had always been focused on international expansion and becoming a global player.
"We have long identified enormous potential in Morocco and today's announcement is part of an extensive strategic move that will render NewMed Energy the leading energy body in the East Mediterranean region and North Africa," he said.
The company plans to maximise value from existing assets and expand. This will consist of "launching natural gas exploration and production activity in other countries and developing alternative energy operations", Abu said.
Adarco is a private Moroccan company, owned by Yariv Elbaz.
Kosmos Energy previously held the Boujdour Atlantique licence, with what is now Capricorn Energy. The partnership drilled a well in the area in 2015. It found 14 metres of gas and condensate pay in clastic reservoirs, but was judged to be non-commercial. The companies pulled out in 2018.
NewMed is in the process of acquiring Capricorn, with plans to list on the London Stock Exchange.
Disputed area
A number of companies have come to explore Morocco and results have been poor. Alongside the technical challenges, though, is the question of operating in an area that the United Nations regards as "non-self-governing".
"This is unacceptable," Western Sahara Resource Watch (WSRW) board member Erik Hagen told Energy Voice.
NewMed must explain why they believe that "the Moroccan government has any rights whatsoever to sign any contract whatsoever. It's not part of Morocco." Hagen compared the signing of the deal with a company signing a contract with the Russian government to explore land in occupied Ukraine.
"The other aspect is of consent. Kosmos talked about how exploration would generate benefits for the local population. That has nothing to do with consent – talking benefits in a discussion of consent is almost racist."
A number of organisations have criticised Morocco over its claim to Western Sahara. The European Court of Justice (CJEU) ruled last year that a deal with Morocco could not extend to Western Sahara.
"The international owners of NewMed have to act urgently. Fund managers, banks, these all need to urgently engage with the company's management," Hagen continued.
NewMed did not comment on the issue directly, but reiterated its position that the licence was part of Morocco's EEZ.
Morocco and Israel agreed to establish political relations in late 2020.
Another Israeli company, Ratio Petroleum, signed a deal in September 2021 to study the Dakhla Atlantique, to the south of NewMed's new block, also in disputed waters.
Updated at 6:53 pm.