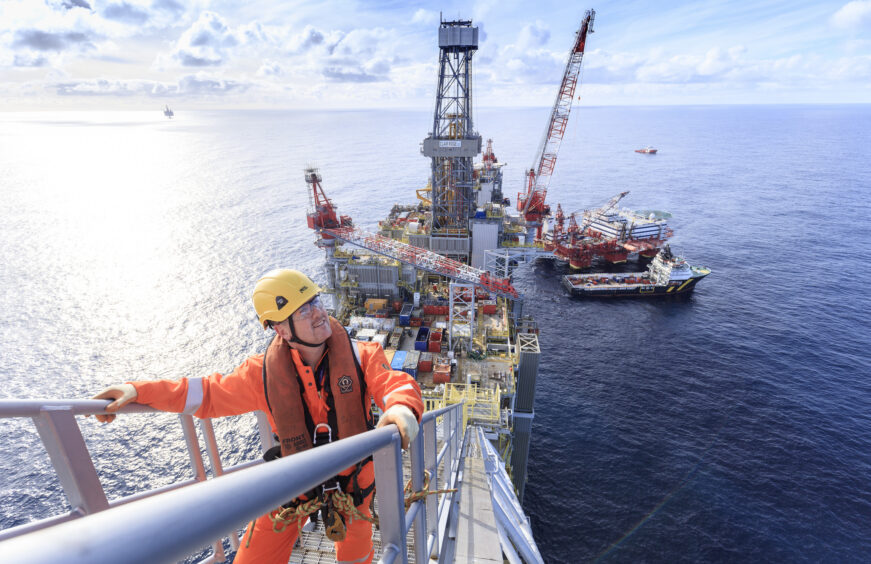 BP (LON: BP), Ithaca Energy (LON: ITH) and Equinor (OSLO: EQNR) are teaming up to slash emissions at huge oilfields in the West of Shetland through electrification.
Under an agreement signed today, the oil giants will explore electrification options for the region covering the Clair, Rosebank and Cambo fields, each of which are megaprojects by UK standards.
It comes weeks after adjustments to the windfall tax – or Energy Profits Levy (EPL) – granted an effective government subsidy to companies investing in electrification of oil and gas assets.
Through the agreement, Cambo, Rosebank and Clair are collectively seeking to become some of the first oil and gas developments in the UK to be powered by electricity.
Electrification
Power generation, which typically comes from gas and diesel generators offshore, accounts for around two-thirds of an installation's emissions, according to the regulator.
Electrification seeks to replace that generation with clean electricity via renewables, though it is costly and technically challenging.
The former boss of Shell's North Sea business linked the process to "open heart surgery".
It comes as the industry races to meet emissions-cutting targets – and climate checkpoints for new fields – with the industry needing to slash carbon byt 50% by 2030 under the North Sea Transition Deal signed with government in 2020.
For existing assets, electrification is viewed as the only option to meet those goals.
Under the memorandum of understanding (MoU), BP, Ithaca and Equinor will assess power from shore – potentially from offshore wind – or an actual offshore wind farm to achieve electrification.
The group said the technical and commercial viability of the different hub concepts is to be further developed into early 2023, after which a feasibility study will be developed to further hone in on a concept.
Full electrification would require in the region of 200 megawatts of power – a fairly modest size compared to the gigawatt-scale ScotWind projects in the pipeline.
Awards are also due out next year for INTOG – a Crown Estate Scotland leasing round specifically for offshore wind farms to power oil and gas assets.
Alongside West of Sheltand, similar plans are in the pipeline for the Central North Sea involving firms including BP, Shell, TotalEnergies and Harbour Energy.
Big projects
New projects like Equinor's Rosebank (which Ithaca is a partner in) and Ithaca's operated Cambo field are being set up with electrification in mind to satisfy the UK regulatory regime.
Both Rosebank and Cambo are due for a key final investment decision next year, together representing two of the largest untapped finds in UK waters, at more than 700 million barrels estimated to be recoverable.
Meanwhile Clair is a huge multi-phase development operated by BP.
The second phase Clair Ridge, expected to recover 640 million barrels over the next 40 years, started up in 2018, and a third phase Clair South is in the pipeline.
Signing
The deal was signed at a Westminster reception, witnessed by UK energy minister Graham Stuart MP.
He said: "I am delighted to host the signing of today's agreement between BP, Equinor and Ithaca to explore the possibilities of electrifying oil and gas production in the UK.
"This signing is an important step for industry towards reducing their emissions, while protecting jobs and delivering on the commitments in the landmark North Sea Transition Deal."
Government help for electrification
Last month, Chancellor Jeremy Hunt unveiled a hike to the North Sea windfall tax, but kept the general investment allowance the same.
However, there was a hike in the allowance specifically for projects to electrify oil and gas assets – meaning firms spending £100 on decarbonisation will receive £109.25 back.
BP, Equinor and Ithaca said achieving the electrification target will mean overcoming "some commercial regulatory and consenting hurdles".
Norway's Equinor, which has electrified projects in its home sector, told Energy Voice this year that it hoped the £8 billion Rosebank field will "trigger" wider electrification across West of Shetland.
A spokesperson for the West of Shetland Electrification (WoSE) group said: "This initiative seeks to evaluate the technical, commercial, and regulatory challenges of various low-carbon power hub solutions to recommend a technically and commercially viable option that can meet the requirements of the three field owners within the respective project timeframes.
"Continued production from the West of Shetland supports the UK Government's drive for home-grown oil and gas with a lower carbon footprint while protecting the jobs, skills and supply chain needed to drive the energy transition. Each of the companies in the WoSE group is proud to be playing its part."
Recommended for you

Ithaca could go it alone on Cambo – but plans not to