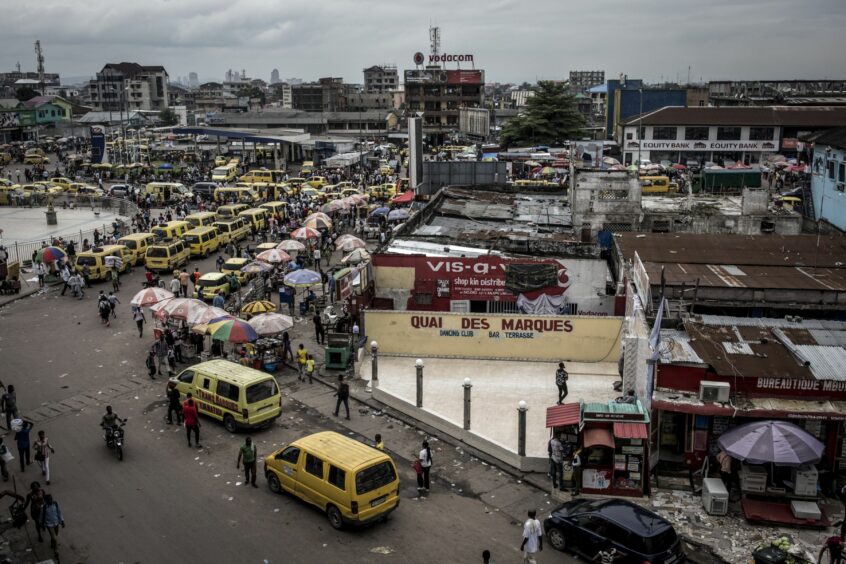 Congolese activists have asked Pope Francis to oppose plans for a licence offering in and around sensitive ecological areas.
The pope set off for Congo Kinshasa, and then South Sudan, today.
"We appeal to Pope Francis, to engage our government on this very crucial matter, to call for the stop to these fossil fuel projects and the prioritisation of renewable energy," said local climate activist Bonaventure Bondo.
Bondo expressed concerns about the impact on protected areas. He singled out "oil exploration activities in Virunga National Park, to the oil and gas blocks that the government is auctioning off in the Congo basin".
The world must shift away from fossil fuels, Bondo continued.
Pope Francis is on a four-day visit to Congo. A 2015 encyclical from the pope, Laudato Si, called for people to care for the environment and expressing concern on climate change.
An activist from the Laudato Si Movement, Ashley Kitisya, said the pope had called for carbon emissions and others to be reduced, through a move to renewable energy.
"The exploration of oil and gas in DRC sets us on the path of more climate catastrophes that will disproportionately affect the poor," Kitisya said. "We therefore come together to call for the end of unjust actions to profit a handful of people. Instead, we call for a transition away from fossil fuels and the use of clean, renewable energy that primarily addresses the needs of local communities and economies."
Albertine opportunity
The Virunga National Park is on the border with Uganda, around Lake Albert. There has been some exploration in the past, but progress has been slow. Interest in the area largely stems from analogues with Lake Albert, where Uganda is working on a plan to produce around 210,000 barrels per day.
The licence round covers four blocks in the Albertine Graben. Of these, Blocks 4 and 5 are in the Virunga National Park, around Lake Edward. The licence plan suggests these four licences may hold 5.5 billion barrels.
The Kinshasa government launched a bid round process in July 2022. The offering covers 30 blocks, throughout the country.
Companies were required to submit an expression of interest by the end of January. Only pre-qualified companies would be able to participate in the round, which closes on April 30. The government has said it will award blocks on June 30.
Pope Francis had planned to visit the country's east but insecurity has prevented this. Instead, he will remain around Kinshasa.
Recommended for you

Equatorial Guinea, Congo team up on refinery plan