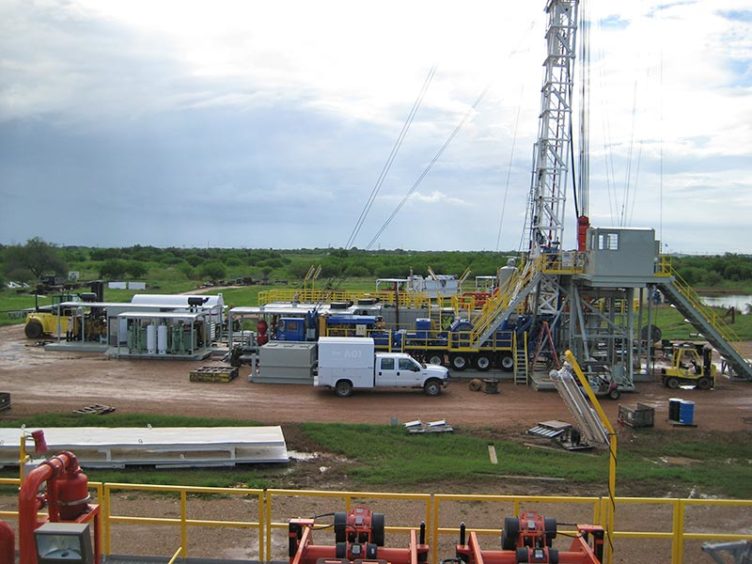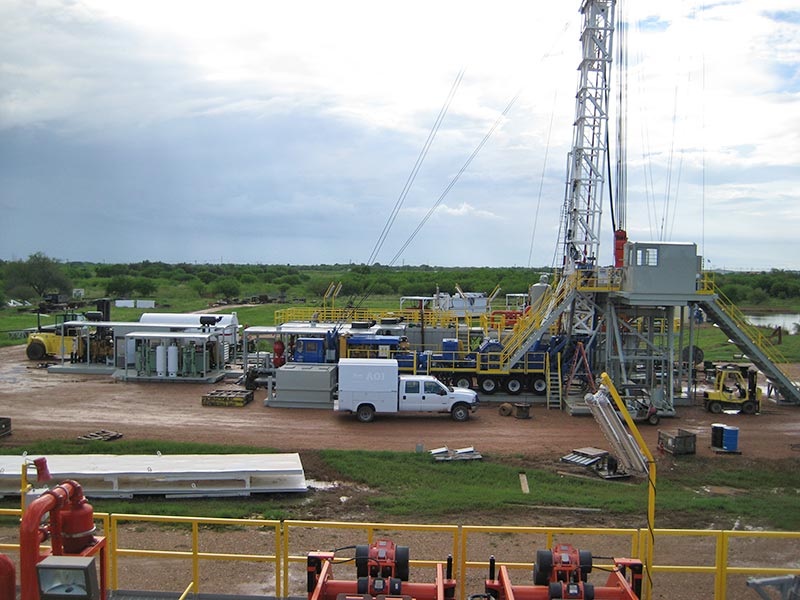 Reconnaissance Energy Africa is working on bulking up its geological insights into Namibia, while seeking a joint venture partner.
The company recently completed its first phase of eFTG in its licence in the country's northeast. Head of capital markets Grayson Andersen said the initial results were promising and that plans were under way for a second phase.
The first eFTG survey covered around 2,400 line km, he explained, while the second should be about the same coverage.
"It's a moving target right now, it's not fully finalised. We're going ahead soon – hopefully this week," he explained.
The combination of eFTG and 2D seismic provides an amount of information that Andersen said was close to 3D seismic.
"It's incredibly good at imaging the rift basin," he said. First results are available within a couple of days from the flying, with about 30 days for full processing.
Drill plans
More data, the executive explained, has helped the company shift its approach. Previously, ReconAfrica was considering drilling opportunities on a case-by-case, well-by-well analysis.
"Now, we can be more comprehensive, so we can take a portfolio approach to drilling. It's an integrated evaluation, not just finding one prospect," Andersen said. "That comes from integrating the data, which should be done by the end of May."
Once the results are in, ReconAfrica will aim to wrap up its process to bring in a joint venture partner and then move into drilling. The aim would be to start drilling in "July, August, September", he said. "We can't be certain on the timeframe because there are some variables that can't be factored in."
Talking to companies who are looking for opportunities, most say they favour producing barrels over exploration. Andersen remained confident in the partnering process.
A number of companies have signed up to the data room, he said. "From a market perspective, there's a lot more interest in buying barrels at the right price, but there's still appetite for exploration, particularly in sub-Saharan Africa."
One strong point for ReconAfrica is the scale of the opportunity on offer, with about 8.5 million acres under licence in the Kavango Basin.
Striking a joint venture deal would see ReconAfrica raise some cash, which would provide the company with additional running room. Andersen said the company had sufficient cash to take it through the third quarter.
"The more you do, the smaller your cash window becomes, but we're pretty good at managing that. At some point you need capital, there's a range of options. A joint venture partner would help us grow, not just financially but also technically."
Certificates
One near term test will be the issue of another Environmental Clearance Certificate (ECC). The company is in the process of applying for an ECC to cover its new drilling and exploration plans, which should be issued later this month.
Namibia's Legal Assistance Centre (LAC) and Economic and Social Justice Trust (ESJT) raised concerns at the end of April around an ECC. ReconAfrica is seeking to amend an ECC – while the NGOs have called for the company to seek the issue of a new certificate. A decision is expected this month.
Andersen pointed out the company was working on a number of ECCs. ReconAfrica "records and addresses every single claim and request made under the environmental programme. The majority of concerns are the same ones that come up over and over and they're addressed every single time."
Recommended for you

Africa Oil rides expectations with drilling in Namibia, Nigeria