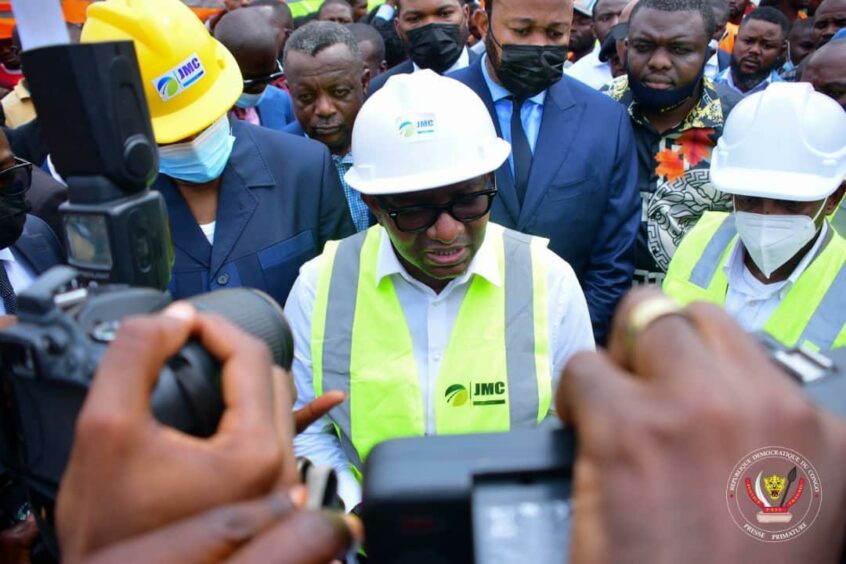 Amid its efforts to prevent oil exploration in Congo Kinshasa, Greenpeace has found a new target: insurance companies.
Prevent insurance companies from providing coverage for E&P, the thinking goes, prevents explorers from taking the plunge.
Greenpeace Africa, with Insure our Future, Reclaim Finance and Urgewald, published a report, "Blood oil", focused on this aspect.
Should insurance and reinsurance companies follow through with their commitments to ESG, costs for oil companies will increase.
"Our analysis shows that the biggest insurers and reinsurers are reluctant to underwrite and lend essential support to such disastrous neocolonial extraction," said Greenpeace Africa Congo Basin international lead Irene Wabiwa.
The report finds that coverage for the oil blocks would be "prohibitively expensive" for any winning companies. Congo lacks the capacity domestically to provide insurance.
Seven of the 20 largest insurance companies have explicitly excluded oil exploration and production in Congo. Greenpeace named them as Allianz, Axa, Chubb, Generali, Munich Re, Talanx Primary Insurance Group and Zurich.
The report also named the four big reinsurance companies that have stepped back from the market. These are Munich Re, Hannover Re, Swiss Re and SCOR.
Greenpeace named Perenco as one company that would see an impact from reinsurance costs.
Insure Our Future's Lindsay Keenan said insurance, or reinsurance, companies seeking "short-term profit at the expense of the world's climate … would be accomplice in crime with the companies bidding for oil".
The groups published the Blood oil report shortly before a large reinsurance event launches in Monaco. Greenpeace said it, and other campaigners, would be there to push insurers not to support oil and gas developments in Congo Kinshasa.
According to the schedule, bids for the Lake Tanganyika blocks are due from September 15 to October 13, while the Lake Albert blocks are due October 30 to December 11.
Consent and net zero
The NGOs have said that 13 of the blocks overlap with protected areas and national parks.
A recurring question flagged by the Blood oil report was whether the communities living on the designated blocks had given their free, prior and informed consent to exploration. Without this, some insurers such as AXIS said they would not provide insurance, in line with the United Nations Declaration on the Rights of Indigenous People.
One problem flagged by Greenpeace was statements from Swiss Re, for instance. The reinsurance company will not provide coverage for companies without a 2050 net zero goal.
This could allow it to provide cover to companies that have made such pledges. Greenpeace said that it would not see any company working in the country in this way to be aligned to such a goal.
Recommended for you

Total plans Congolese exploration well this year